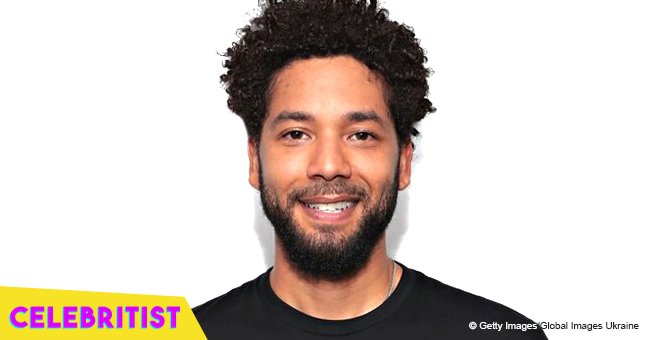 Jussie Smollett steals hearts with adorable picture from his childhood

Actor Jussie Smollett, best known as Jamal Lyon in "Empire," took to Instagram to share a before-and-after photo of himself showing that he hasn't changed that much.
In the post, the man put together two photos of himself. The one on the left showed him around 30 years ago as he was just a child wearing a colorful shirt, rocking an Afro hairstyle, and flashing his big smile to the camera.
The image on the right was a more recent one and, even though he has a beard, a mustache, and a different hairstyle, the contagious smile and the look in his eyes are the same.
For the caption, the actor added the hashtags "No Transformation Tuesday," which means that even himself noticed that he hasn't changed that much.
As soon as that post was uploaded, Jussie's fans and followers took to the comment section to share their thoughts. One of them was Instagram user @uff.kidd, who wrote: "you haven't changed at all."
JUSSIE'S LOOK-A-LIKE BROTHERS
The actor has five more siblings. Some of them, like brother Jake and sister Jurnee Smollett, are also linked to the entertainment industry. In early August, Jussie took to Instagram to share a photo next to his brothers Jake and Jocqui to commemorate their birthdays.
According to the caption, Jake was born on July 29 and Jocqui on August 1 – a couple of days away from each other. That might be the reason why they look so similar to each other.
In the photo, Jussie was between his brothers. Jake was on the left of the picture wearing a dark blue shirt while Jocqui was side-hugging Jussie and wearing a red shirt.
PEOPLE WERE CONFUSED ABOUT THEM
Several fans and followers took to the comment section to admit that they thought Jack and Jocqui were twins before Jussie revealed that they were born on different days.
At the moment, the Smolletts are focused on their first cookbook titled "The Family Table," the new project they have been working on.
Please fill in your e-mail so we can share with you our top stories!