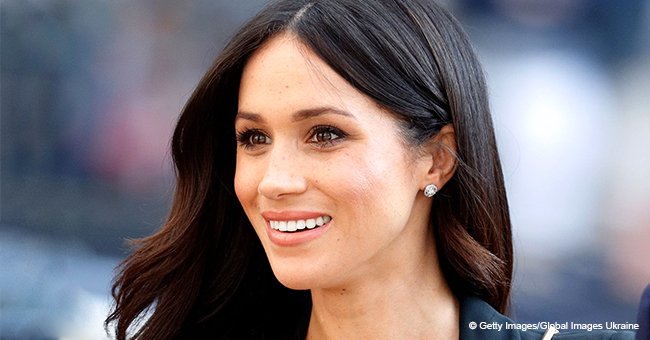 Meghan Markle flaunts enviable legs in tailored tuxedo minidress in pic with Prince Harry
Meghan Markle's slim legs took center stage when she attended the gala performance of "Hamilton" in the shortest dress she's ever worn as a royal. The Duchess appears to be breaking boundaries with her latest outfit but she looks fabulous.
Meghan Markle just wore the shortest dress she's ever donned since becoming a royal giving fans a generous serving of her glorious legs.
On Wednesday, the Duchess and her husband, Prince Harry, went on a theater date to see "Hamilton" at the Victoria Palace Theater in London. The couple attended the gala performance in support of the night's charitable efforts for South Africans affected by HIV which is also close to Harry's heart.
Meghan wore a mini tuxedo dress that showcased her pins, surprising fashion experts who've never seen her wear a dress this short since marrying into the royal family. As far as we can recall, she's worn midi skirts and dresses and tailored trousers but never a dress this tiny. The shortest ensemble she wore was the one she fashioned during the announcement of her engagement to Prince Harry. Her dress fell just under her knee.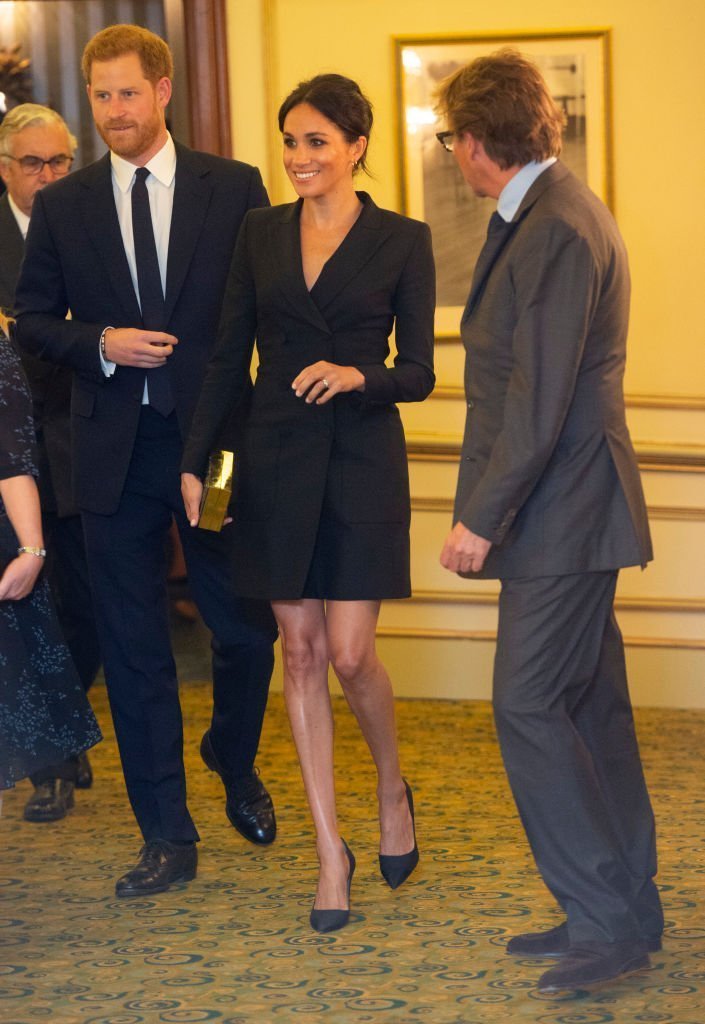 Source: Getty Images
Despite showing off her very thin legs, Meghan's Judith & Charles dress looked chic on her as she paired it with black heels. She wore her hair in a casual bun and toted a tiny glittery purse.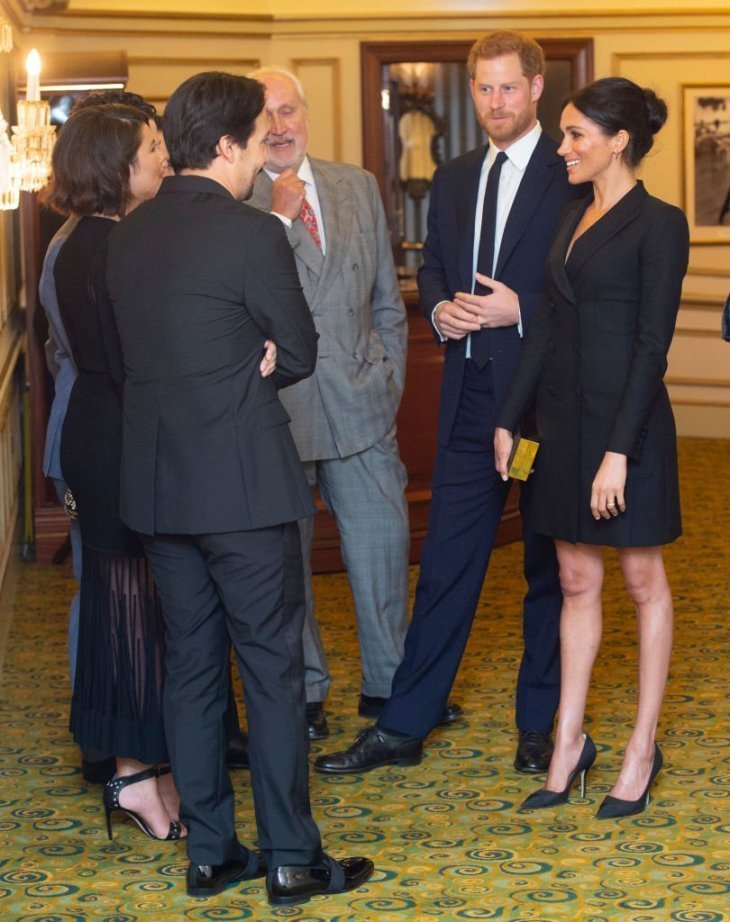 Source: Getty Images
Megan and Harry, the nights' guests of honor mingled with Hamilton creator and star, Lin-Manuel Miranda. They also met the cast and crew on the stage after the show.
Their latest outing is one of many engagements the couple will be gracing in the coming days. On the first week of September, they're expected to attend the annual awards night for Harry's charity, WellChild which benefits ill children and their families. Shortly after, they'll be attending the "Days to Peace" gala which marks the centenary of the end of World War 1. The benefit concert will cater to three charities devoted to veterans struggling with mental health issues. These are "Help for Heroes," "Combat Stress," and "Heads Together."
Meghan will also be quite busy entertaining her mother who's reportedly moving to London soon. Doria Ragland has been packing her bags and tying up loose ends in LA as she intends to move to the British capital in time for her 62ndbirthday in September. The Duchess of Sussex's mother reportedly fell in love with England after attending her daughter's wedding in May. Now she hopes to be closer to Meghan since she's the only family she's got. Doria is separated from Meghan's father, Thomas Markle, who's been estranged from his daughter since he staged paparazzi photos ahead of her wedding. Doria was Meghan's only family member who attended her wedding after Thomas also suffered a heart attack days prior to the royal nuptials.
Please fill in your e-mail so we can share with you our top stories!