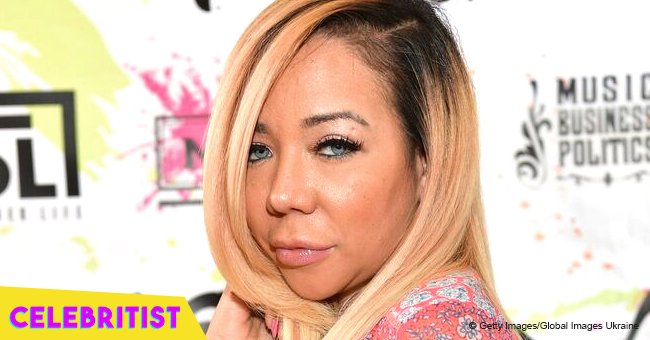 A look back at Tiny's wedding, where she put her curves and tattoos on display in revealing gown
Tiny Harris was a stunning bride on her wedding day to T.I. We were recently reminded of this when throwback photos from the occasion eight years ago surfaced on Instagram. The pair looked happy and in love as the singer flaunted her curves and tattoos in a fluffy wedding dress.
Tiny Harris' marriage to T.I. is far from perfect but it's enough for the Xscape singer's band's official Instagram account to pay tribute to it during the couple's anniversary in July.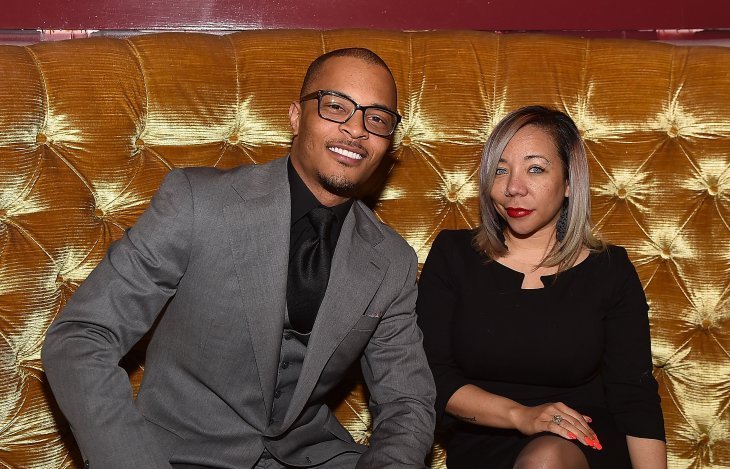 Source: Getty Images
It's been eight years since Tiny said "I do" to T.I., and much has happened since then. The couple went through ups and downs brought about by T.I.'s bouts of infidelity. While it's still unclear where their marriage stands to this day with their divorce on hold and their constant display of affection amid rumors of T.I.'s cheating, there was still cause enough to celebrate their anniversary last month.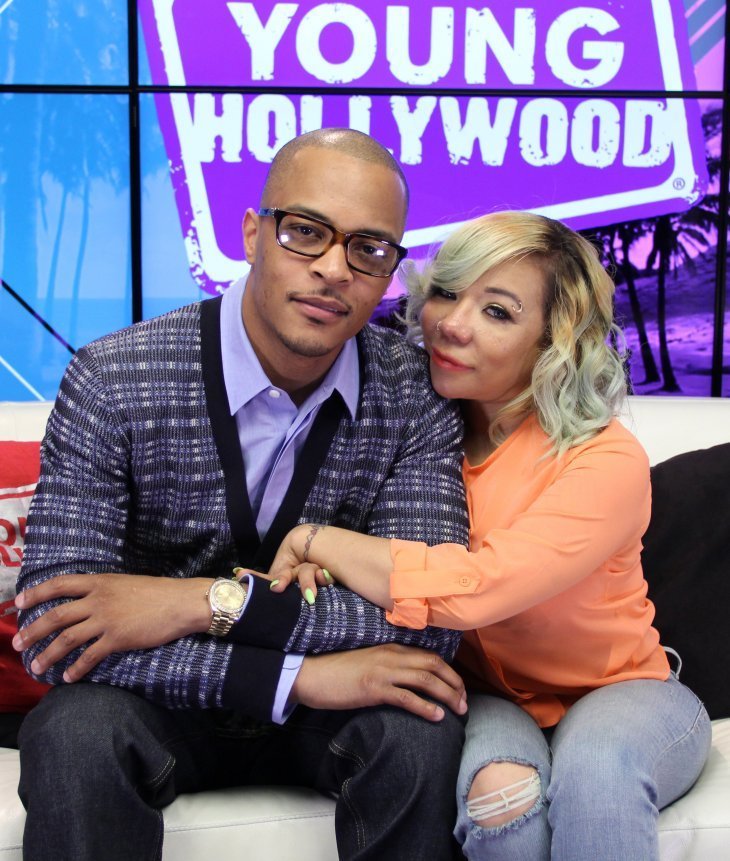 Source: Getty Images
On her part, Tiny simply posted a bouquet of flowers T.I. sent her as an anniversary gift. She referred to him as her "baby" when she thanked him for it in her caption. But in response to some fans' disappointment over the lack of fanfare surrounding their anniversary, the Xscape Instagram account decided to share throwback photos and videos from the couple's wedding day.
Tiny was a stunning bride that day. She wore three dresses in total. She donned a flowing fur-inspired wedding dress and changed into two shorter dresses after. Her curves were on display along with her tattoos. She also showcased her fine jewelry as she mingled with guests.
Tiny and T.I. wed in a Miami Beach courthouse on a Friday, and celebrated with friends and family the following day on the exclusive Star Island. They arrived in a horse-drawn carriage and were welcomed by celebrity friends including Usher, Nelly, Ashanti, Jermaine Dupri, Angela Simmons, Bow Wow, Diamond, and Kim Porter. Tiny's bridesmaids included Monica, Toya Wright, and Kandi Burruss. Their entertainment was provided by no less than El DeBarge who serenaded them before fireworks were launched over the water.
The romantic throwback photos from their wedding were a reminder of the couple's better days. This could also be the reason why despite the problems they've encountered in the past, they've managed to hang on to their marriage. During Tiny's birthday last month, T.I. gifted his wife with a custom made convertible Mercedes Benz S550. He also showered her with presents which he placed in the car's trunk. A week later, the on-an-off pair were seen cozying up in the dance floor in a club. This just proves their love is stronger than ever despite T.I.'s recent butt-slapping video involving Asia'h Epperson.
Tiny filed for divorce from T.I. in 2016 after she caught him cheating on her with Instagram model Bernice Burgos. However, they seemed to have worked out their issues when their divorce proceedings were put on hold months later. The pair decided they owed it to their children to work it out. They have two sons and one daughter together. Tiny also has an older daughter, Zonnique Pullins, from a previous relationship. Meanwhile, T.I. has two sons and a daughter with two other women.
Please fill in your e-mail so we can share with you our top stories!