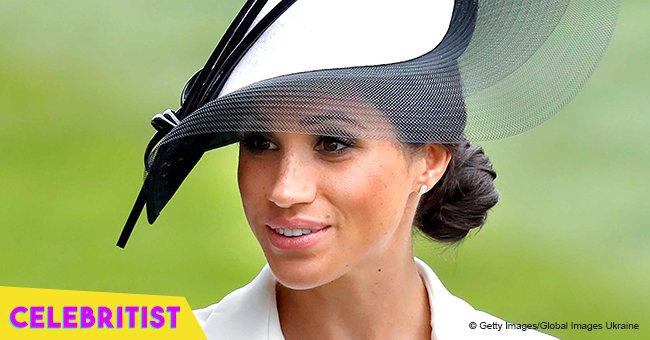 Meghan Markle heats up talks after breaking major Royal fashion rule with her tuxedo dress

Meghan Markle's latest appearance sparked some controversy after it was discovered that she broke a major royal fashion rule in her tuxedo dress.
The Duke and Duchess of Sussex made sure to attend the "Hamilton" performance gala in West End, London this week, and she seems to have committed a royal fashion crime during the appearance.
Meghan donned a stunning short Judith & Charles tuxedo mini dress, pairing it with a pair of Paul Andrew heels and a clutch. However, royal reporter Emily Andrews pointed out that her ensemble was missing a pair of nude tights, keeping her legs bare, which is a major no-no.
Although the royal reporter insisted that this was a fashion faux pas due to the Queen's requirement of all royal women to wear stockings during events, it didn't cause much of a scandal. After all, the royals all head to events styled by a team of royal aides, and they most certainly wouldn't allow the Duchess to leave their palace wearing something disrespectful to the Queen.
According to Myka Meier, founder, and director of Beaumont Etiquette who was trained by a former member of the Queen's household,
"They would not have given her the option to do something disrespectful. She has an entire team of aides that call [in] pieces...they would have pulled appropriate pieces. The palace is very involved in what she wears and her presentation. And of course she has the final say, but there wouldn't have been any of her breaking rules."
Of course, another thing to note is that it's 2018. If the monarchy of England was as strict as it used to be, Prince Harry would not have been able to marry the love of her life, Meghan Markle, for many reasons. However, now that times are changing, the Royals have been trying to adapt to the modern times and have thus made their rules a lot more lenient than it used to be.
Please fill in your e-mail so we can share with you our top stories!