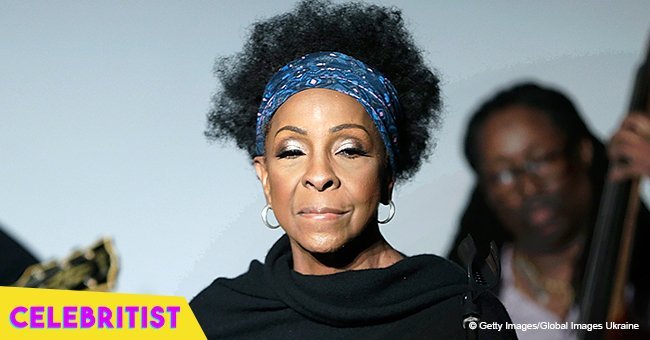 Gladys Knight reveals she 'had the same disease' as Aretha Franklin

Following the death of Aretha Franklin, Gladys Knight revealed she too had the same disease as the Queen of Soul. This led to misconceptions which the singer later clarified.
During a memorial service for the late Aretha Franklin, Gladys Knight revealed she suffered the same disease the legendary singer died of. However, she later clarified that though she also had cancer, hers was of the breast.
In a video interview with WDIV, the 74-year-old singer opened up about the last time she spoke to the Queen of Soul and what they discovered they had in common.
"The last time I talked to her, we were at the same hotel and we didn't know it. We just got to talking and everything and at that time we shared the fact that we had the same disease."
Reports following her interview suggested Knight had also suffered pancreatic cancer but she later corrected the misconception and disclosed to Fox News that she, in fact, had stage one breast cancer and is now cancer-free.
"I'd like to clarify that Aretha and I discussed both of us having cancer, mine was stage 1 breast cancer and hers was pancreatic. Due to early detection, I am cancer free and grateful for that. It is unfortunate that on a day we should be celebrating Aretha's life and massive contribution to our world, a reporter who did not relay accurate information has missed the message. I send my love to the entire Franklin family and my gratitude to them for sharing such an extraordinary person with us."
Knight had also opened up about her illness to US Magazine earlier in the week at the USTA Foundation Opening Night Gala where she was interviewed about the death of the singer she refers to as "my sister."
"We all have our days. I mean, we have absolutely no control over that. The Lord tells us where we are going and tells us when we are coming. So I'm not overly upset about it, and he knows how much each one of us can bear, and he calls us home with those things in mind. That's the way I feel about it, because he loves us like that."
She added that though she misses Franklin, she was glad she's no longer suffering.
"I miss her, but I didn't want her to suffer. I really didn't. And, you know, people could see it. She just kept driving and driving, and she knew it was a disease that would take her out, and she just kept on doing what she does best. So Aretha, safe journey."
Franklin's funeral was held on Friday morning at Detroit's Greater Grace Temple. She was laid on a gold-plated casket wearing a gold, full-length dress. Her funeral was attended by friends, family and several celebrities and dignitaries including Whoopi Goldberg, Bill and Hillary Clinton, Ariana Grande, T.D. Jakes, Jennifer Holliday, boxer Tommy Hearns, Motown star Martha Reeves, Jesse Jackson, Rep. Maxine Waters and Detroit Mayor Mike Duggan.
Franklin died on August 16 after a long struggle with pancreatic cancer. She was regarded as an icon in the music industry. But despite her stellar career, she had a turbulent past which included wild orgies orchestrated by her father who was a prominent Baptist minister.
Her mother died when she was only 10 and by the age of 12, she became a mother herself. After two years, she gave birth to her second child. Both kids were tended to by her grandmother seeing she was too young to care for them.
Franklin married Ted White, Sr. when she was 19 and they had a son, Ted, Jr. She allegedly suffered domestic abuse from her husband and was believed to have been introduced to alcohol and marijuana by him. She later split from him and had a son, Kecalf, with her road manager, Ken Cunningham.
Franklin's troubles in her personal life were believed to be the reason she was overweight. Due to her low self-esteem, she resorted to food for comfort. In 2010, she had a health scare that prompted her to change her lifestyle and lose 85 pounds. Details of Franklin's life are written in her biography, "Respect: The Life of Aretha Franklin."
Please fill in your e-mail so we can share with you our top stories!