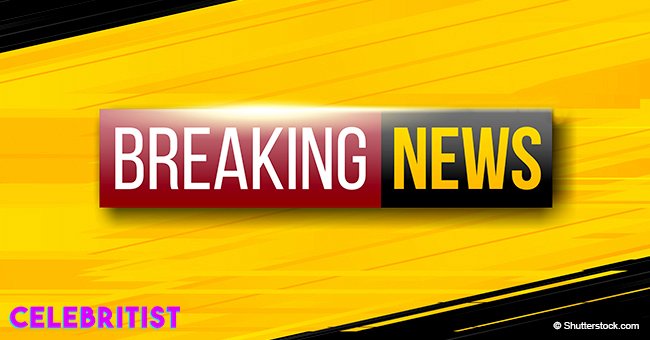 'I Dream of Jeannie' actor passes away at 91

Famous sitcom sidekick Bill Daily has passed away. His son and famous co-stars have fond words about him following his death revealing what a truly happy man he was.
Funnyman Bill Daily, known for his work on the sitcoms "I Dream of Jeannie" and "The Bob Newhart Show" has passed away at the age of 91. The veteran star died of natural causes in his home in Santa Fe, New Mexico on September 4, according to his adopted son, Patrick Daily.
The younger Daily who's a key grip for motion pictures described his father as "a very happy man. He was happy with everything he did."
"One of his favorite ethos in life was 'Happiness is a decision that you make' and he made the decision to be a happy guy."
Daily was known as a comic sidekick to the lead stars of his shows. He played Major Roger Healy in five seasons of "I Dream of Jeannie" from 1965 to 1970 where he teamed up with the late Larry Hagman's character Major Anthony Nelson in trying to contain the antics of bombshell Jeannie (played by Barbara Eden) who lived in a bottle.
Following Daily's death, Eden tweeted that he was "our favorite zany astronaut."
"Billy was wonderful to work with. He was a funny, sweet man that kept us all on our toes. I'm so thankful to have known and worked with that rascal."
Daily's role in "The Bob Newhart Show" was quite similar to his role in "I Dream of Jeannie." He played aviator Howard Borden opposite Newhart's character, Dr. Bob Hartley between 1972 and 1978.
Days after his co-star's death, Newhart released a statement revealing his friendship with Daily stemming from the 1950's when they were both still trying to penetrate the comedy scene in Chicago.
"I called him our bullpen man. Whenever we were having trouble with a script on the show, we'd have Bill make an appearance….He was one of the most positive people I ever knew, and we'll dearly miss him."
In 1980, Daily starred in his own TV series "Small & Frye" but the show was canceled after three months. He also hosted several magic specials since he was a magic fan. His other TV appearances also included "Bewitched", "Love Boat," "The Mary Tyler Sow," "Love American Style," "Aloha Paradise," and "Starting from Scratch."
He also returned for the reunion specials of "I Dream of Jeannie" and "The Bob Newhart Show" in the 80's and 90's.
Daily, a director of the New Mexico Film Commission in the late 80's was born in Des Moines, Iowa and raised in Chicago. He began as a stand-up comedian and as an announcer at a Chicago TV station.
He was married three times. He was married to his third wife Becky Daily for 17 years before she died in 2010. Apart from his son who he lived with, Daily also has an adopted daughter, Kimberly.
There will be no funeral for the comedian upon his request. Instead, he wanted his loved ones to have a party which is temporarily set for next year.
While Daily's death is a reminder of a long life well lived, the recent death of Mac Miller is a reminder of how short life can be. The rapper died on September 7 at the young age of 26. He was discovered dead in his home and was suspected to have been a victim of an overdose. Results of his autopsy are out but authorities maintain his cause of death as "deferred" pending the results of a toxicology report.
Please fill in your e-mail so we can share with you our top stories!