Wendy Williams blasts Cardi B and Nicki Minaj following 'embarrassing' brawl
A catfight ensued between Cardi B and Nicki Minaj during New York Fashion Week on Friday and Wendy Williams naturally weighed in on the "hot topic" in her show. 
Following the shoe-throwing incident between Cardi B and Nicki Minaj that transpired at the Harper's Bazaar ICONS party, Wendy Williams expressed her disgust saying she was "embarrassed" at the "mess" the rappers created.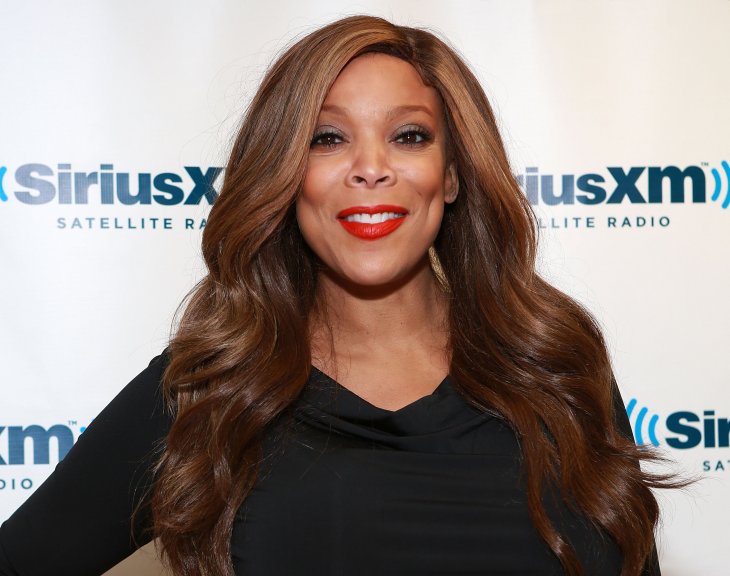 Cardi's problems with Nicki began when the latter allegedly took shots at Cardi's family. She explained this on her Instagram after attacking Nicki. Though she didn't mention Nicki in her post, she revealed the person she was referring to made a comment about her daughter Kulture Kiari which didn't sit well with her.
"I addressed you once in person. I addressed you a second time in person, and every time you copped the plea!! But when you mention my child, you choose to like comments about me as a mother, make comments about my abilities to take care of my daughter is when all bets are [expletive] off!! I've worked to [sic] hard and come too far to let anybody [expletive] with my success!!!! Bitches talk all that [expletive] in they raps but in real life they pussy!! This [expletive] really is for entertainment!!"
Cardi's rage was magnified even further when she spotted Nicki at the Harper's Bazaar party which prompted her to attack her nemesis. However, she was prevented by security to get a hold of Nicki so she threw her shoe at her instead. 
Following the incident, Wendy discussed what happened and expressed her dismay over the "disgusting behavior" the two singers exhibited. 
"I'm embarrassed for both of you," she said and added, "as far as I'm concerned there's no winner."
Wendy also highlighted the fact that both singers arrived at the prestigious event all glamorized only for Cardi to leave with "no earrings, one shoe on, and her meat slumped." 
She then apologized for the singers' embarrassing display which she thinks gives white people more reason to believe their preconceptions about black people. 
Wendy also slammed Cardi for overreacting to Nicki's alleged comments about her child. 
"Cardi posted a rant implying that Nicki insulted her parenting — Who cares! Kids used to be off limits, but in this day and age when the entire world is imploding, even they're not off limits. People criticize parenting skills all the time, who cares! you know what kind of parent you are."
On Monday, Nicki spoke up about the incident on her Queen Radio show and insisted Cardi's accusations about her were "all lies." 
"I would never ridicule anyone's child. [It's] so sad for someone to pin that on somebody. … I would never talk about anyone's child or parenting. … These lies are ridiculous."
She also expressed her humiliation after Cardi attacked her and addressed the singer directly.
"You came into my [expletive] culture. I never had to bang a DJ to play my songs. You call black women roaches. Real bitches never attack a woman. You're angry and you're sad. This is not funny. Get this woman some [expletive] help. This woman's at the highest point in her career and she's throwing shoes?"
Cardi's reaction to Nicki's presence was a stark contrast to Kylie Jenner's recent reaction when she spotted Nicki on the red carpet. The "Keeping Up With The Kardashians" star reportedly avoided a run-in with Nicki who previously slammed her boyfriend Travis Scott online. Choosing to take the high road, Kylie made a detour and exited the red carpet where Nicki was already entertaining photographers.
If only Cardi exercised the same restraint as Kylie, she'd still have her other shoe and would have been spared of a black eye.