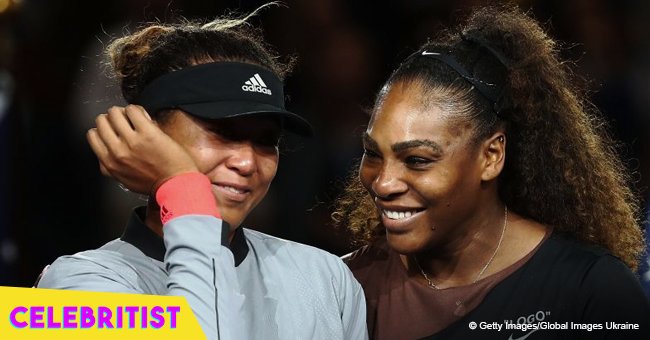 Naomi Osaka reveals real reason why she apologized for beating Serena Williams at U.S. Open

It was difficult for Naomi Osaka to celebrate her recent win against Serena Williams at the U.S. Open. Though it was a big victory for her, she felt compelled to apologize to the tennis superstar for beating her and now explains why.
For Naomi Osaka, defeating Serena Williams became a bittersweet moment because it meant disappointing the woman she's been rooting for all her life. Despite the fact that her recent accomplishment at the US open was worthy of a celebration, she knew it was difficult to be in her position standing in the way of Serena's bid for her 24th Grand Slam which would have been a historic feat for the celebrated athlete.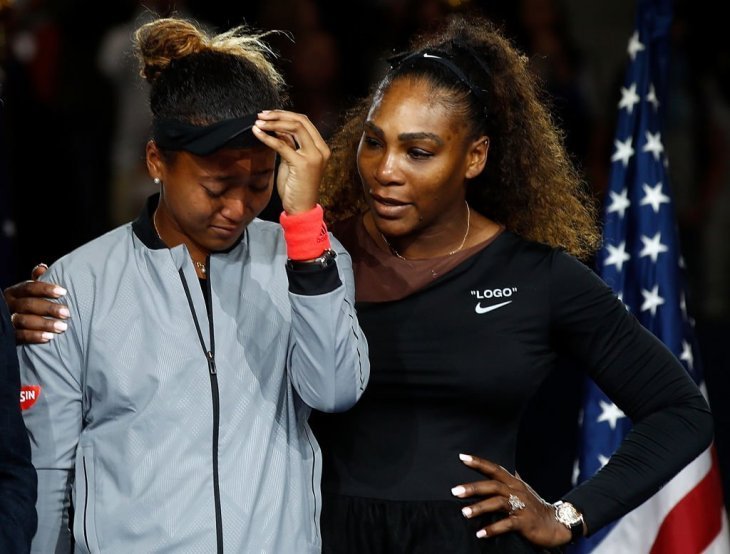 Source: Getty Images
Because of this, Naomi felt she owed Serena an apology and so she apologized to her idol during the trophy ceremony. When asked during the post-game match why she apologized, she said,
"Because I know she really wanted to have the 24th Grand Slam, right? Everyone knows this. It's on the commercials, it's everywhere."
Naomi further explained her apology during an interview in the "Today" show following her victory.
"I felt like everyone was sort of unhappy about up there, and ... the ending wasn't what people wanted it to be. In my dreams, I won in a very competitive match, so I don't know. I just felt very emotional, and I felt like I had to apologize."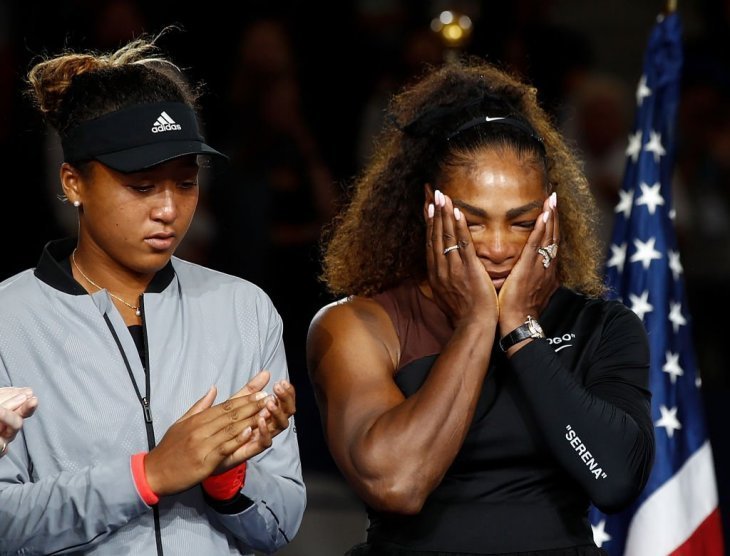 Source: Getty Images
She added,
"I felt a little bit sad because I wasn't really sure if they were booing at me or if it wasn't the outcome that they wanted. I also could sympathize because I've been a fan of Serena my whole life. And I knew how badly the crowd wanted her to win. I don't know, I was just really emotional up there."
There was also a lot of commotion that transpired during her heated match with Serena which Naomi still has to make sense of. During the game, Serena called out the umpire, Carlos Ramos, who gave her a first code violation for receiving coaching from her coach Patrick Mouratoglou which she denied. Then she received another code violation for smashing her racket during the second set. Not done yet, Serena later trash talked Ramos during a changeover telling him he was a liar and asking him to apologize to her. She also accused the official of being a thief for stealing a point from her and deemed his calls sexist which prompted the official to charge her with another violation for verbal abuse.
Amid the controversy, Naomi kept her eye on the game but was left wondering what went wrong. She told the "Today" show hosts,
"I didn't really know what was going on 'cause I went to the back and I had my back turned. And then before I knew it, she was saying there was a game penalty, so I was a little bit confused throughout the whole thing."
Following her outburst, Serena was fined $71k for her code violations during the US Open. The International Tennis Federation also backed Ramos' calls and said he acted "at all times with professionalism and integrity." In a statement they released, it said,
"It is understandable that this high-profile and regrettable incident should provoke debate. At the same time, it is important to remember that Mr Ramos undertook his duties as an official according to the relevant rule book.
"Mr Ramos' decisions were in accordance with the relevant rules and were reaffirmed by the US Open's decision to fine Ms Williams for the three offences."
Please fill in your e-mail so we can share with you our top stories!