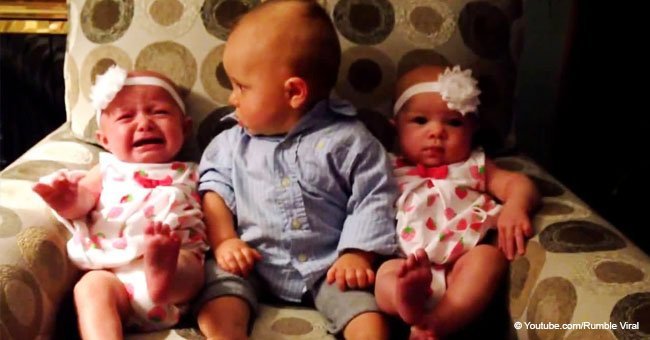 Toddler looks confused after seeing twin babies for the first time (video)
Baby Landon thought he was seeing double when he first met twin baby girls in 2014. The video of him with the babies continues to remain a viral hit up to this day.
The boy looked confused as he had no idea then what the concept of twins was. When he sat side by side with the twins, the look on his face was priceless.
Landon appeared very adorable with his puzzled look in the viral YouTube video.
It seemed as though he was trying hard to make some sense out of seeing two identical babies dressed in the same outfits from head to toe on either side of him.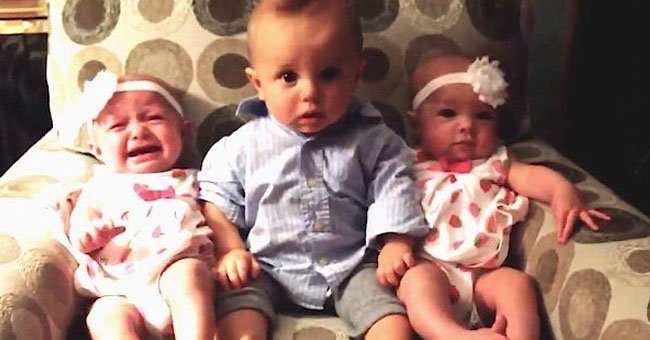 Source: YouTube
Follow us on Twitter at
AmoMama USA
for more viral stories and videos.
It is only natural for young children to be confused with meeting new babies for the first time. Although, for Landon, it was twice as confusing.
In the short clip, baby Landon had his attention on the twin sister to his right, who was crying. He stared at her with a serious look as if he was wondering why she was bawling.
Soon enough, he slowly turned to his left and looked at the other twin sister. He appeared confused upon seeing that the other baby looked the same as the one crying on his right side.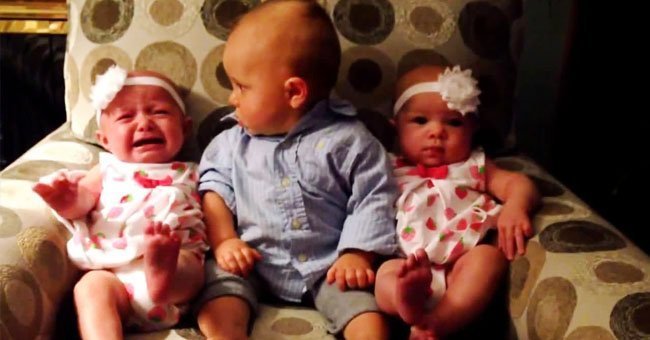 Source: YouTube
He looked back and forth at the twin sisters as if he was trying to check if the person beside him was switching places as soon as he turned the other way.
Poor Landon looked very puzzled and eventually turned his head towards the camera. It was as if he was trying to seek for an explanation as to why he was seeing double.
He looked around, seemingly asking the adults in the room if they were seeing what he was seeing. Instead of explaining the concept of twins, the adults found the entire moment very funny and can be heard laughing.
It seemed that Landon's look of confusion was very adorable for the adults around them.
Although the video was uploaded in December 2014, the video still brings joy to many social media users with it having more than 30 million views and counting.
Meanwhile, another puzzled baby became viral when she first saw his father without his long beard.
The father had a job interview and was forced to remove all of his facial hair in preparation. The baby's parents decided to film the moment she first looked at her father after he shaved.
She was so sad that she couldn't look straight at her father.
Please fill in your e-mail so we can share with you our top stories!