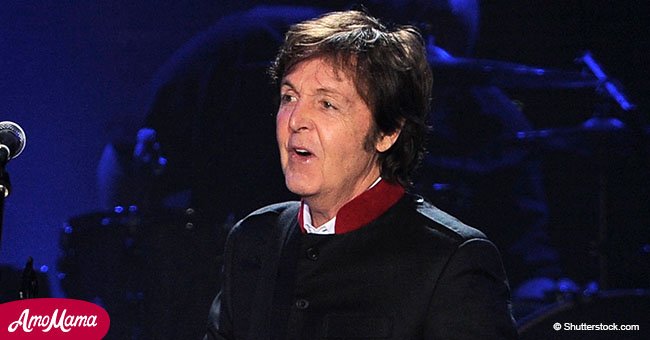 Paul McCartney shamelessly admits how he and John Lennon 'pleasured' themselves

"With A Little Help From My Friends" was a popular Beatles song but it had a literal meaning for Paul McCartney.
McCartney spoke to Chris Heath from CG about his career – solo and with the band – and shared intimate details about his friendship with John Lennon.
Read more on our Twitter account, @amomama_usa. During one section of the three-part interview, McCartney said they would pleasure themselves.
The 76-year-old star said it was the "kind of thing you didn't think much of, it was just a group." It was a once-off, or maybe two-ff thing, he added.
McCartney went on to explain that it was before they soared to success and were about five men at Lennon's house.
The room was dark, and they were all sitting in chairs when one of the men – he can't remember who – started pleasuring himself.
The dark offered some form of anonymity, and everybody soon followed suit. McCarthy joked that they would "offer relevant inspiration."
He added: "We were just, 'Brigitte Bardot! Whoo!' and then everyone would thrash a bit more. [...] It's quite raunchy when you think about it."
McCartney also explained that even though the rock scene brought with it it's own set of pleasures such as groupies and orgies, he was never really into it.
"I'm just not into orgies. I don't want anyone else there, personally. It ruins it! I would think—I've never actually done it. Didn't appeal to me, the idea."
McCartney met his first wife, Linda Eastman back in the mid-sixties. They were married for nearly three decades and had four children.
They remained married until Linda's death in 1998 when she lost the battle against breast cancer at the age of 56.
He admits that it was hard to cope with her passing and needed a counselor to help him through the worst of it.
He married Heather Mills four years later. They separated after four years and share one child. He is currently married to Nancy Shevell, going on seven years.
McCartney's son, James, recently made headlines when he shared a selfie taken with Lennon's son, Sean. Both sons are musicians.
Both also resemble their famous fathers, and the full story can be read here.
Please fill in your e-mail so we can share with you our top stories!