Lonely grandma whose husband and dog passed away bursts into tears at surprise
84-year-old Shirley Lann was heartbroken after losing a dog that she had shared with her now-late husband. So her family planned a special surprise.
Lann's grandson, Matt, posted a video of his mother surprising his grandmother with a new dog, Sammy. The elderly lady can be seen getting overwhelmed by this thoughtful gift.
The video uploaded by Matt shows the moment when Lann saw her surprise for the first time and said her first hello to Sammy.
As soon as she saw the dog in her daughter's hands, she could not contain her emotions and immediately burst into tears. After a while, she slowly composed herself and later took the dog into her own arms.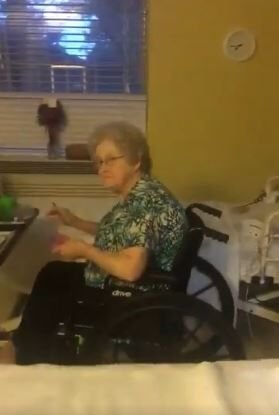 Follow us on Twitter @amomama_usa to learn more.
Matt explained in his tweet that she had lost her dog, Kinsey, about a month ago. Kinsey had been her constant companion for the past 14 years and, naturally, they had grown extremely close.
She was also fond of the dog because it belonged to her late husband too and losing Kinsey this past August proved to be too much for her to bear.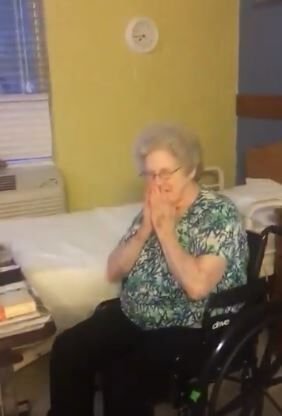 After sensing Lann's grief, the family got together and decided to do something about it. They planned this surprise to brighten up her mood.
Matt told Inside Edition: 
"My grandma has been pretty upset about the whole thing. We realized her mood had changed."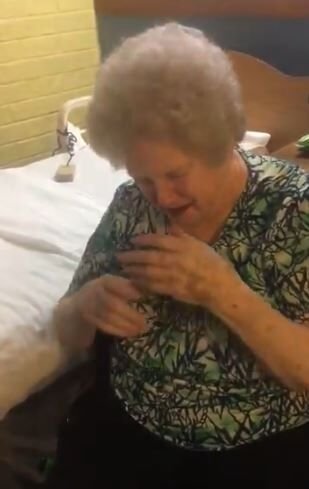 While Lann recovered in a rehabilitation facility following recent health issues, Matt's mom decided to bring in the dog, Sammy, that she found at a local shelter.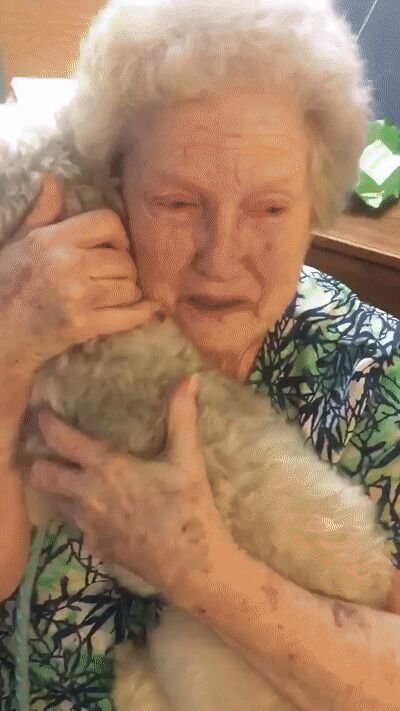 The surprise completely brightened Lann's mood, Matt told the source. He explained how it gave her something to look forward to when she gets out of rehab.
"She thinks he's adorable. She can't wait for him to live with her," Matt further explained.
My grandma lost her dog that she's had for the past 14 years about a month ago (she was extremely close with her since it was my late grandfather's dog too) and hasn't been the same since she passed. Today my mom surprised her with Sammy 😭❤️ pic.twitter.com/QpipPdxKOl

— Matt M (@matthewmcvey_) September 5, 2018
In a similar incident, a soldier grandson decided to show his love for his grandmother by making an unannounced visit to her. His grandmother was so elated by this surprise visit that she immediately collapsed.
Such delightful surprises for the elderly are something that makes them feel loved and keeps them going.