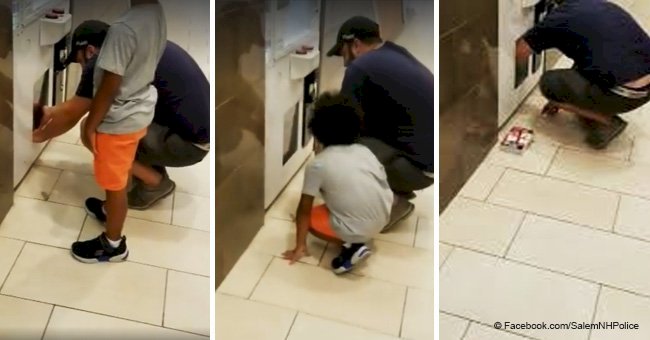 Man caught on camera putting toddler into an arcade machine to steal merchandise

The Salem Police Department is asking that anyone with information regarding the male subject visible in the pictures contact the Salem Police Department.
A press release from the desk of Lt. J. Smith of Salem Police Department stated that the report came in on Friday, September 14, the time approximately 18:14 pm.
A male subject was using a small female toddler to steal items from KeyMaster game at Rockingham Park Mall.
Read more on our Twitter account @amomama_usa.
HOW THIS HAPPENED
Witnesses observed the crime while some recorded video showing how the male subject had the female toddler climb into the bottom portion of the game, designed as a drop space for items won by players.
The toddler would then reach up, grabbing various items and handing them to the male subject.
Described as a white Hispanic male, the subject is between 20-30 years of age, wearing a blue T-shirt, black shorts with an Under Armour belt, a black Sig Sauer baseball cap, with brown shoes or sneakers.
They suspect another young child of being with them, around 5 - 7 years of age, with no gender mentioned.
After he got the female toddler out of the game, he left the area with both children and the stolen items.
FOOTAGE OF THE THEFT
Thiefs can also be unlikely culprits, like a Seagull in Ireland can prove. Sam, as he is affectionately named helps himself to store items and other edibles at leisure.
For more on Sam and what makes him so popular follow this link.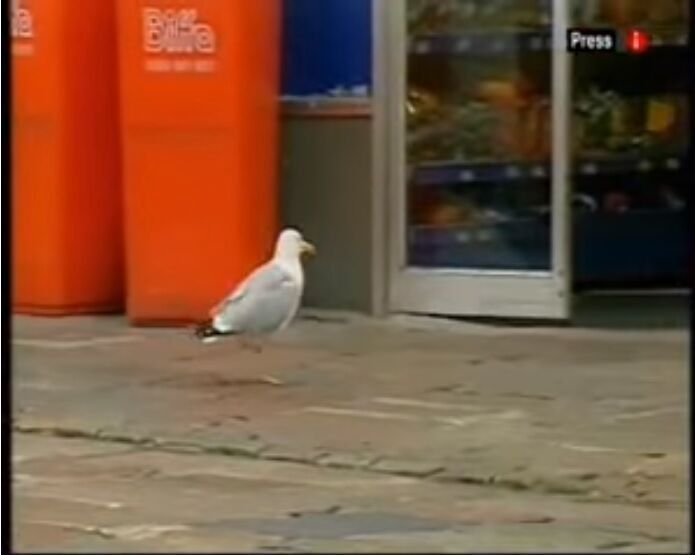 Source: YouTube
HOW TO HELP
If anyone recognizes the suspect they are asked to contact Detective Dempsey at 603-890-2343.
Or message them on Facebook. Anonymity assured.
A SIMILAR INCIDENT
In Florida earlier this year a little boy named Mason really wanted a stuffed toy very bad and got himself stuck inside an arcade vending machine.
Firefighters from Titusville Fire Department soon showed up to get him out of the vending machine. The full story can be found here.
Please fill in your e-mail so we can share with you our top stories!