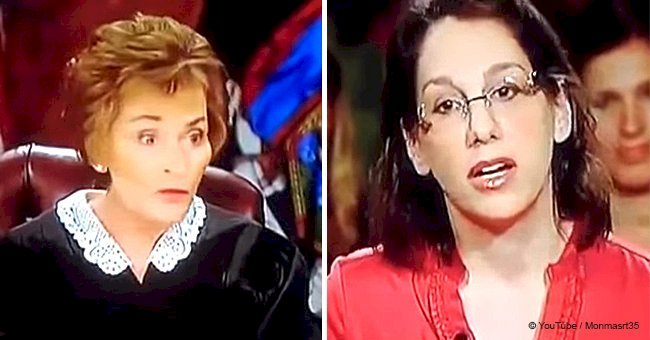 Judge Judy quickly shuts woman down who refuses to pay a loan

Judge Judy, a retired Manhattan family court judge, shut down the woman named Erika Gebhardt who won't pay her loan. The case was closed when Erika slipped up.
In the video, Judy can be seen figuring out which one of the two ladies was telling the truth. Follow us on our Twitter account, @amomama_usa, to learn more and scroll down to watch the clip below.
The feud between them took place when Erika failed to give back the $2000 she got from the plaintiff.
According to Erika, the money was given as a gift. The plaintiff, however, felt that the money should have been repaid to her.
Judy, who has gained a reputation for her tough judicial approach in both the family court and televised court, asked Erika how many children she has.
"Five. My twins are 8, I have a 6-year-old, a 4-year-old, and a 9-month-old," Erika replied.
The three-time Emmy Award winner then asked her if she works.
Erika responded, "I have five children. They're my work."
The famous judge appeared to be going somewhere with her questions and began to lose her self-control with the defendant's justifications.
Judy told Erika, "You can have as many children as you like, as long as you're able to take care of them. But, when you have to rely on other people to take care of your children, then it becomes more of a problem."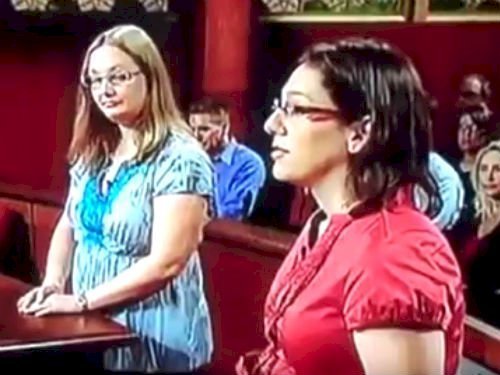 Source: YouTube/Monmasrt35
Judy also described the life that Erika could have lived if she hadn't "chosen to have a gaggle of children."
And then, as Erika went on to defend her position, she suddenly slipped up, and the case was immediately closed. Watch below to see the hilarious finale to this courtroom scene:
Judy has been doing justice on television for years. Many people from around the world have tuned in to watch her show.
Another notable episode was when she made a dog to choose between two persons to end a custody battle, which ensued after a man filed charges against a woman, claiming that her dog was actually his dog that had been stolen from him.
The woman said that she purchased the pup outside a shopping center for $50. However, the man was adamant that the dog belongs to him.
Judy then decided to let the dog choose who his owner should be. After being put down, the dog quickly ran to the man.
Please fill in your e-mail so we can share with you our top stories!