Baby girl's heartwarming reaction after hearing dad say 'Hallelujah!' goes viral
An adorable baby has just revealed to her father how she reacts when he utters "Hallelujah!" Her unexpected reaction is caught on video and is stealing hearts by the second.
Christopher is a father of a baby girl who recently showed him what the word "Hallelujah" means to her. While playing with his infant on a couch, he discovers her unique reaction when he says the biblical word and his wife captured it on video.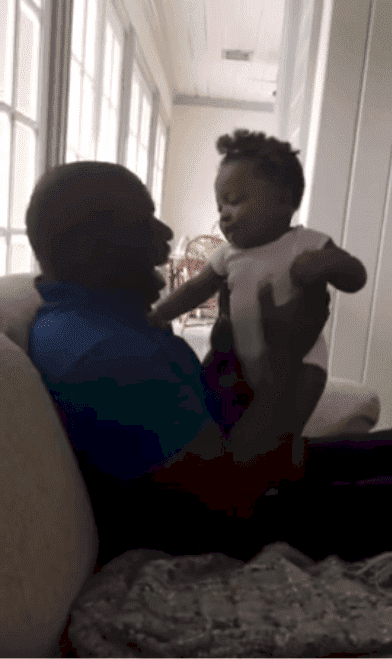 Source: Christopher Julian on Youtube
At the beginning of the clip, his daughter, Yahtai is standing on his lap facing him. When he says "Hallelujah," she immediately jumps to his chest, lays her head and body on it, and pretends to be sleeping. Yahtai remains immobile as his father speaks to his wife about the revelation. To prove it again, Christopher does it one more time. He brings his daughter back to her standing position and utters the word. Yahtai reacts the same way and lies on his chest.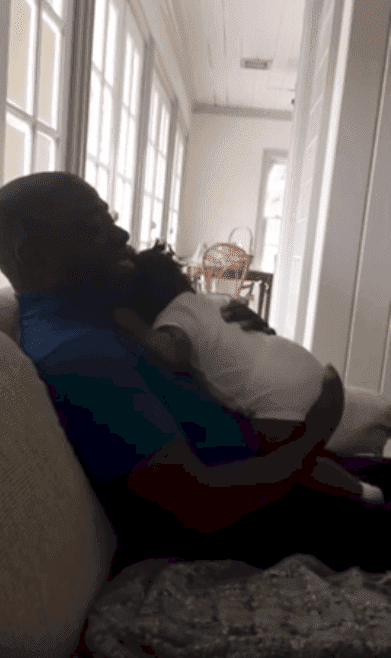 Source: Christopher Julian on Youtube
Christopher says their family reads the Bible and prays every night and it was in one of those nights that they discovered Yahtai's reaction. The video has been shared on YouTube and has become a pleasant experience for many who've seen it.
Meanwhile, a baby who saw her mom for the first time after getting corrective glasses for her blindness had an emotional reaction when her mother sang "Amazing Grace" to her. Her mother sang the song in celebration of her daughter being able to see and Baby Louise reacted by tearing up. The heartwarming video reveals the tender sentiments of the child who was probably in awe of what she was seeing for the first time.
Another baby had a different reaction to brushing her mother's hair. While her mother was engaging in conversation with her as she kept busy with her task, she responded in salon fashion repeating her mother's sentences. She peppered the salon talk with phrases like "he trippin right," and "and then what happened." The clip of their interaction which we're showing here below is highly amusing.
Please fill in your e-mail so we can share with you our top stories!