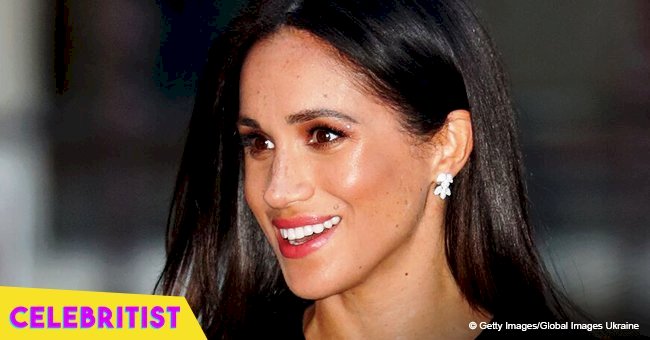 Meghan Markle accidentally shows nipples through tight black dress during her 1st solo royal outing

Duchess Meghan Markle, who got married to Prince Harry earlier this year, attended the opening of a Pacific Art exhibit and accidentally showed her nipples.
For the outing, which represented the fist time she embarked on a solo Royal duty, Meghan chose a very elegant, tight, black Givenchy dress that had sheer sleeves and a V-shape darker detail on her chest.
Apart from that, the former "Suits" star put on black high-heels and opted for a matching Givenchy clutch. As for her hair, she wore it down and straight, something uncommon in Meghan who usually dons a messy bun or loose waves.
One of the aspects that attracted more attention about her outfit was that she was not wearing a bra, something that became evident when she unknowingly bared her nipples through her gown.
SHE DIDN'T LET IT DISTURB HER
Fortunately, it didn't stop her from carrying on the event flawlessly, even without any other member of the Royal family by her side to guide her.
A RUMOR SHUT DOWN
Several people and outlets have created the rumor that Meghan might be expecting a child over a dress she chose for a previous event that was somehow loose in the belly section "hiding" her alleged growing belly.
However, the gown she chose for the previously mentioned outing was quite form-fitted, setting clear that her stomach is as fit as it was on May 19 when she walked down the aisle.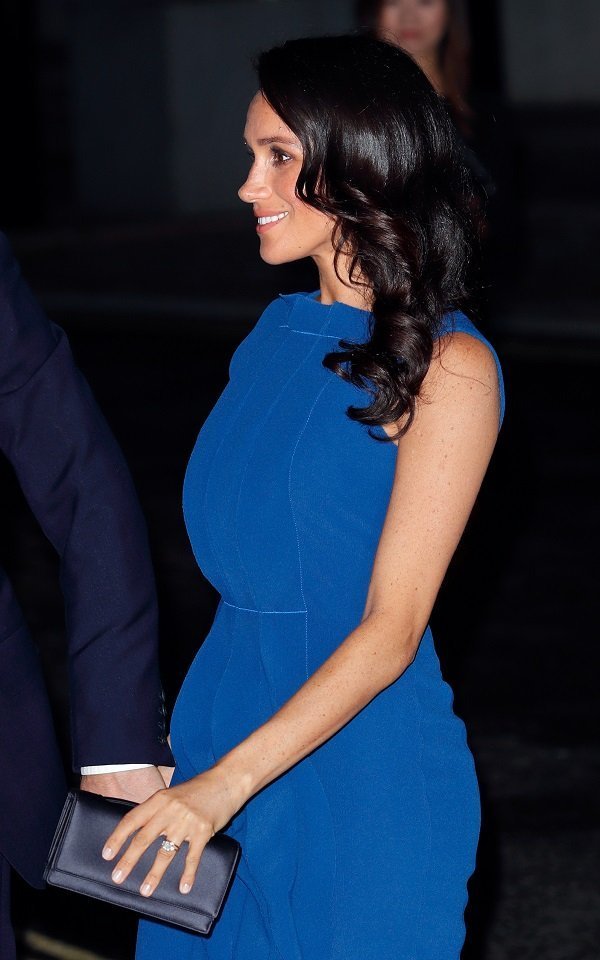 Source: Getty Images
THE EVENT
The Duchess of Sussex went to the Royal Academy of Art in London's Piccadilly to see the exhibit titled "Oceania," which featured about 200 items from Melanesia, Micronesia, and Polynesia – an enormous ocean area encircling New Guinea, Easter Island, Hawaii, and New Zealand.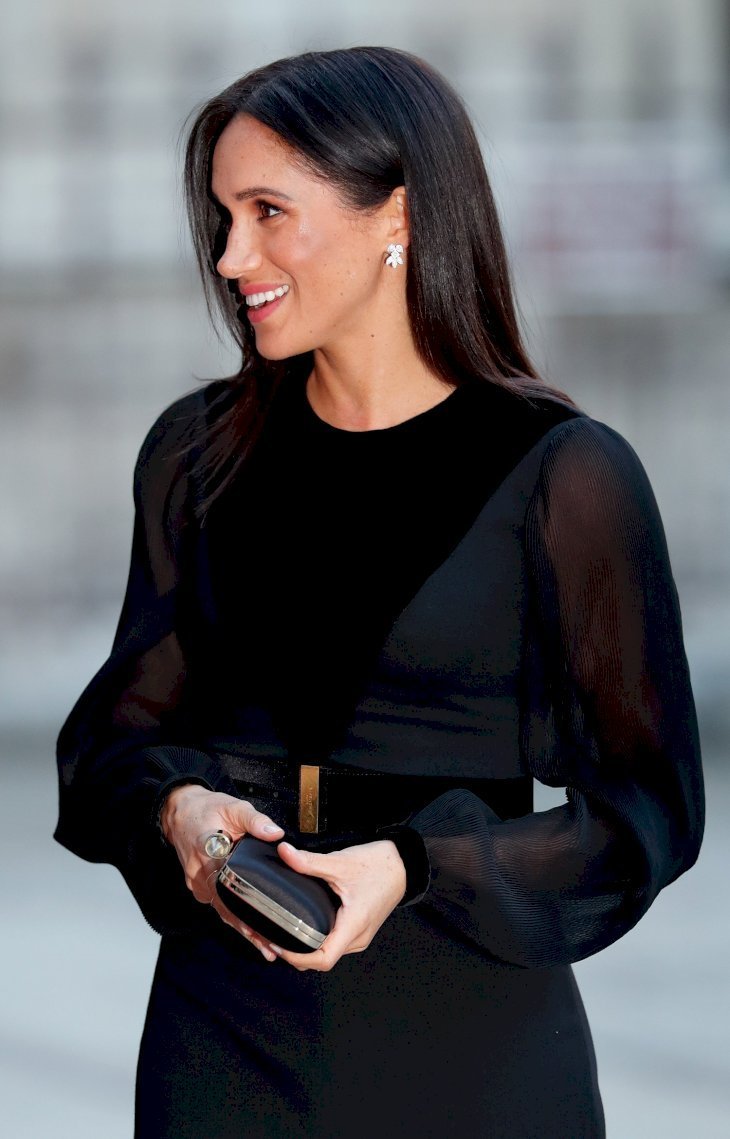 Source: Getty Images
A HONGI
One of the most remarkable things she did during her outing was performing a hongi, the Maori nose rubbing greeting, with several of the hosts, including New Zealand's High Commissioner Sir Jerry Materparae and his wife, Janine.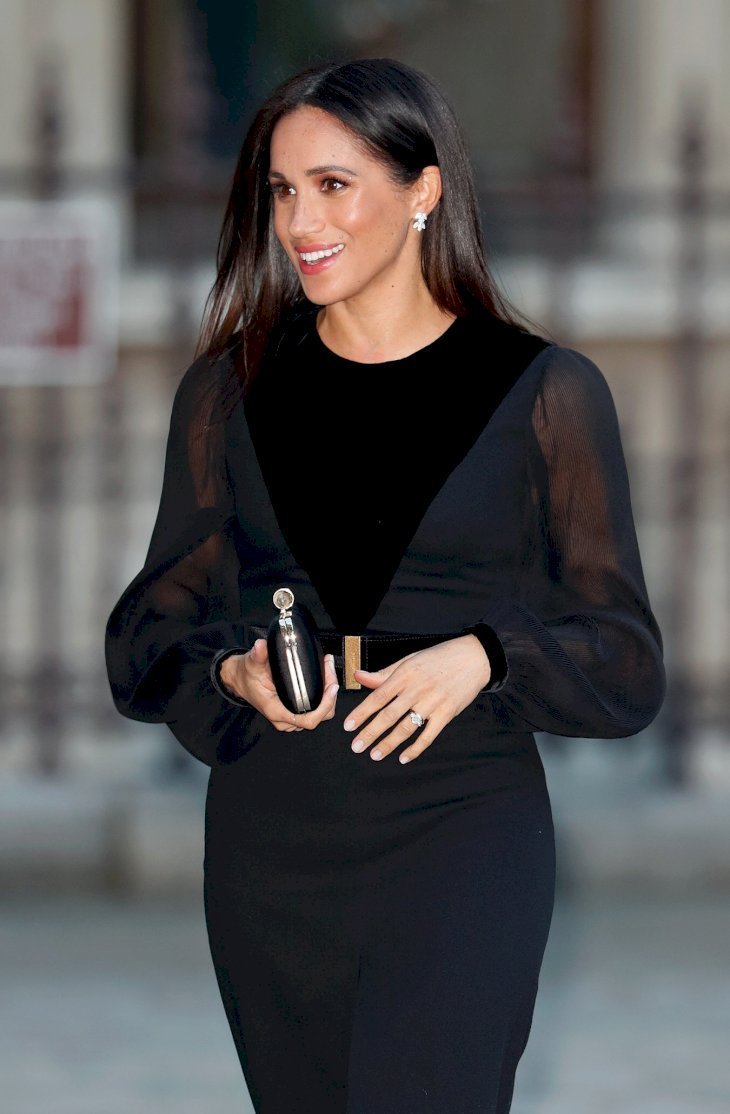 Source: Getty Images
A PREVIOUS EVENT
Meghan recently held an event to commemorate the launch of the cookbook she helped create titled "Together: Our Community Cookbook."
In it, Meghan gave her first public speech as a member of the Royal family without notes, proving just how focused she was on the "tremendous labor of love," how she labeled it during the speech.
When her speech ended, Harry and Meghan exchanged a beautiful smile as if he was telling her how proud he felt about her taking on more responsibilities in the family.
Please fill in your e-mail so we can share with you our top stories!