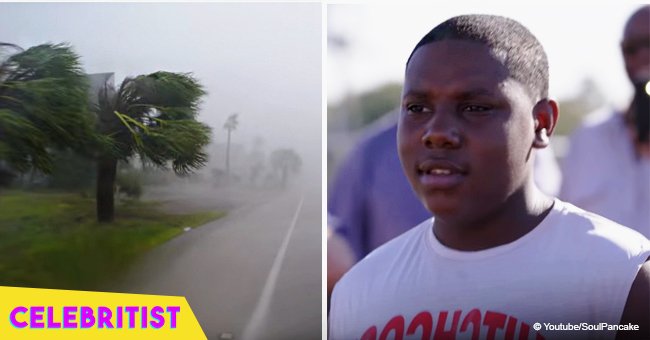 13-year-old boy who saved 17 lives got a big surprise in viral video
When Hurricane Harvey hit Dickinson, Texas, it flooded a large part of the city. Virgil, who was only 13 years old, was brave enough to save 17 people. He got recognized on camera.
The video that Soul Pancake uploaded to YouTube showed the surprise that Virgil got after saving all those people. It began portraying the hero's mother, Lisa Smith, sharing some details about the night of the incident.
She said that the storm hit them at about two in the morning and that the water was so high that a person couldn't reach the surface while standing on the ground. At some point during the night, Virgil listened that his friend, Keshaun, was screaming.
Without hesitating, he swam to his house and noticed that Keshaun needed help and that he couldn't swim.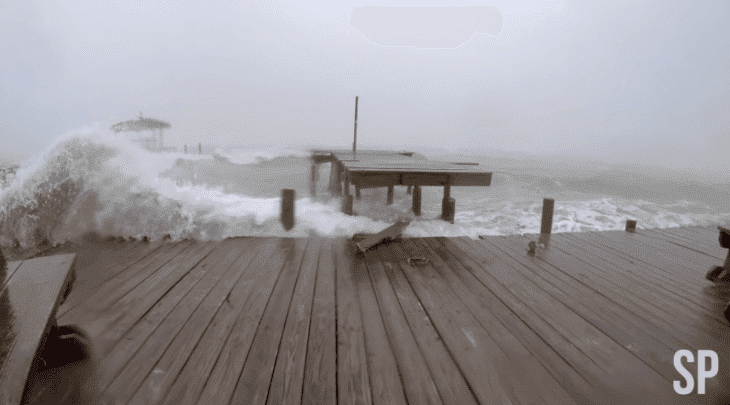 Source: YouTube/Soul Pancake
SAVING A FRIEND
Virgil went back to his home and got an air mattress to take care of his friend. Once Keshaun was on it, he swam to the upstairs apartment where there were many more people safe.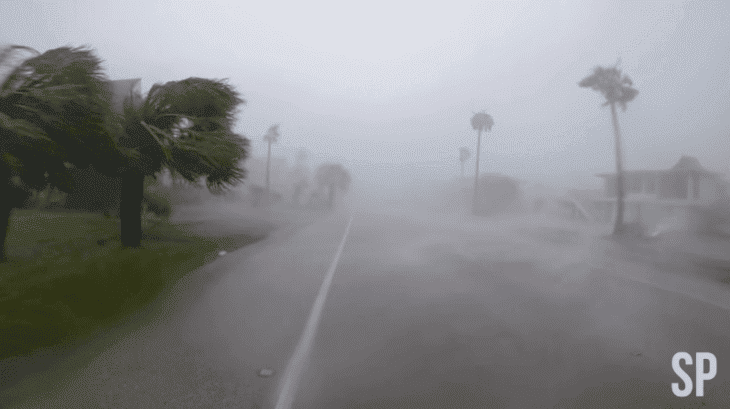 Source: YouTube/Soul Pancake
SAVING A NEIGHBOR
However, his heroic action didn't end there as he heard an old lady in a wheelchair screaming for help. He went to her place with the mattress and saved her and her dog by taking them to the same apartment.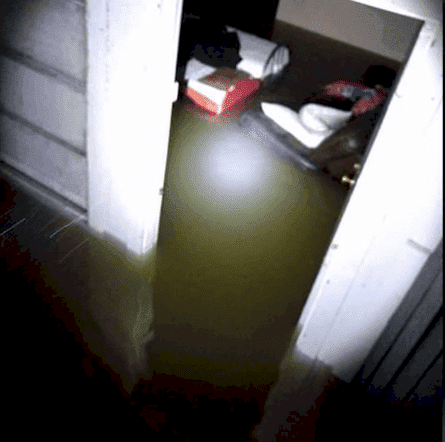 Source: YouTube/Soul Pancake
SAVING MANY MORE PEOPLE
Virgil kept going to the nearby houses where he heard screams coming from and, at the end of the night, the young man had saved 17 people. Even though he didn't know what things might be in the water, he didn't hesitate to save all those people.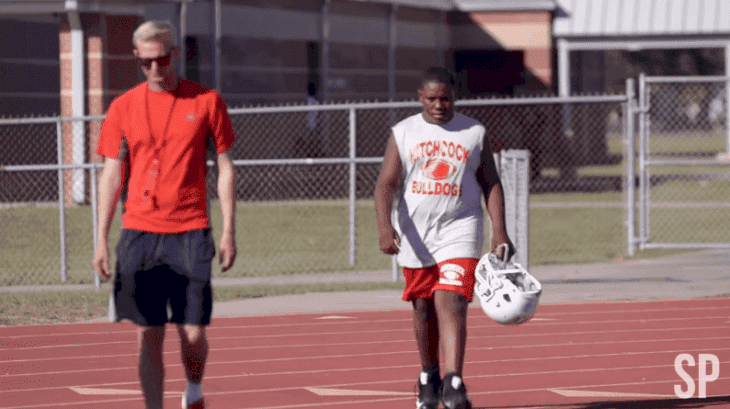 Source: YouTube/Soul Pancake
GETTING THE RECOGNITION HE DESERVED
While the story became viral quickly, Virgil, as a shy boy, never bragged about it with his classmates, so some people didn't know he was a hero.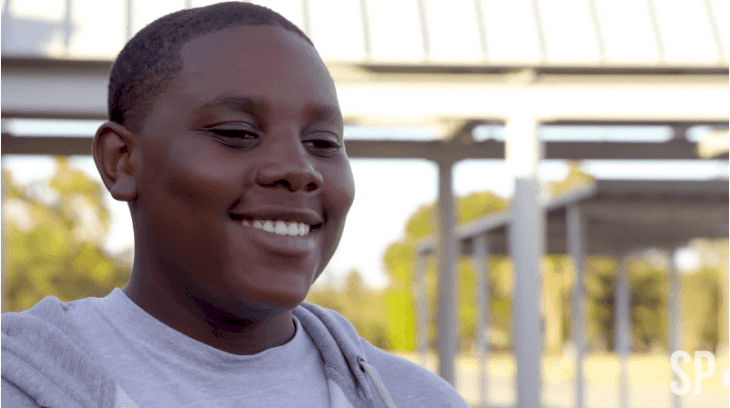 Source: YouTube/Soul Pancake
His school and football team knew that they had to do something to recognize his actions, so they cited him in the football field and gave him a well-deserved standing ovation.
It was later revealed that several donations were given in his name to a couple of charities that help people who were affected by the hurricane.
SAVING ANIMALS
Tammie Hedges took in 27 dogs and cats in her shelter during Hurricane Florence. She gave the ill ones, amoxicillin, used a topical antibiotic ointment she got from a nearby Dollar Tree, and Tramadol, an opioid painkiller
While all she was trying to do was saving them from the storm, police charged her with 12 counts in relation to the illegal practice of veterinary medicine.
Please fill in your e-mail so we can share with you our top stories!