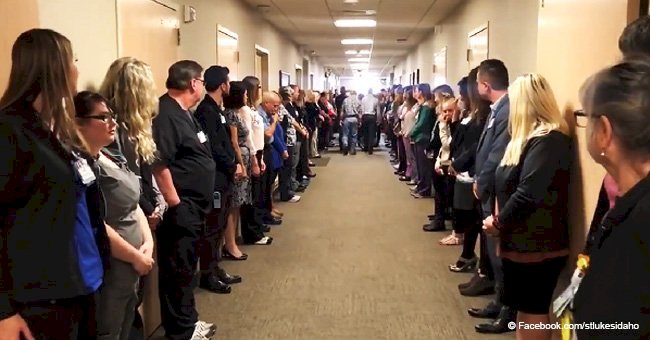 Tearful video shows hospital workers mourning dying organ donor on his way to the operating room

"The Walk of Respect," or "Honor Walk" is a tradition in most hospitals. It is the last farewell to the great hero who donated his organs.
The donor's family, the recipients family and the medical personnel line the hallways as the dying patient or their body gets wheeled into the operating room.
It's a sacred moment because there are currently more than 114,000 American citizens waiting to receive a vital organ.
A new person is added to the list every 10 minutes. Beautiful yet heartbreaking video of an Honor Walk can be seen below.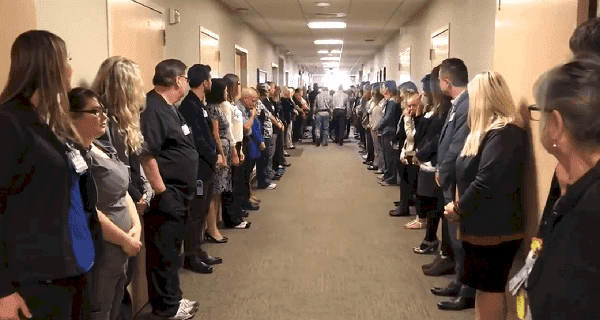 Source: Facebook/St. Luke's Health System
Read more on our Twitter account, @amomama_usa. One such Honor Walk at St. Luke's Merdian Hospital in Boise, Idaho, recently went viral.
The video was uploaded to Facebook less than a week ago and had already been viewed more than 289,000 times with 3,200 shares.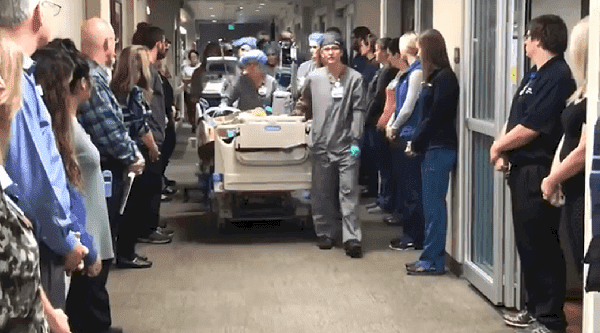 Source: Facebook/St. Luke's Health System
St. Luke's personnel explained in the caption that their halls of the ICU were lined with loved ones as a second patient this week provided "the life-saving gift of organ donation."
They also thanked the family for allowing them to honor and share the beautiful moment on social media.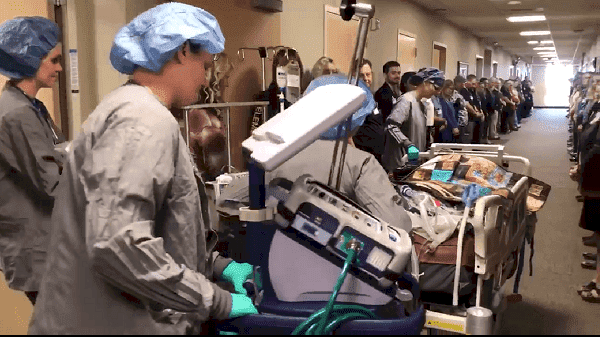 Source: Facebook/St. Luke's Health System
The patient wasn't identified, other than informing their followers that he was a 53-year-old man who was moved from ICU to the operating room.
His life support was then switched off and passed away within minutes. His organs were harvested, and a life was saved.
Earlier this year, the 41-year-old Cletus "Clete Schnieders was also honored at a hospital in Cincinnati after he passed away.
His kidneys and liver when to patients on the waiting list. Schneiders also donated his tissue and corneas, and benefited 50 other patients.
One of those patients, John Mock, reached out to Schnieders' wife. He said:
"I wanted to thank this family for saving my life — I would be dead without them — and offer my condolences."
Mock met with Schneiders' wife Carrie and three children, and the beautiful reunion was captured on film. He is now a close family friend.
Please fill in your e-mail so we can share with you our top stories!