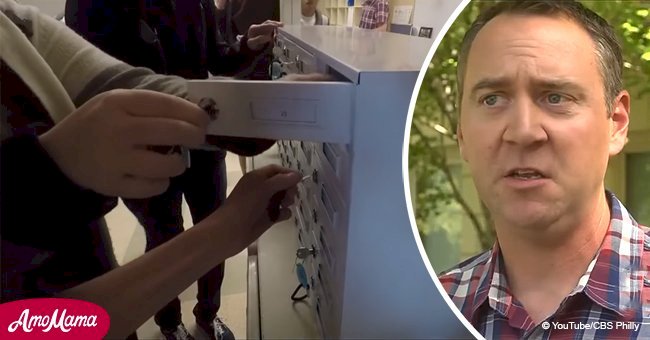 Teacher compels students to lock away their cellphones and urges a national trend
Cellphones are everywhere, and nearly everyone has one these days, from grandparents to toddlers.
A teacher from Lewis and Clark High School in Spokane, Washington, is taking the nation by storm after he banned cellphones from his classroom.
Read more on our Twitter account, @amomama_usa. A news clip about teacher Michael Lee can be seen below. Lee explained:
"I just needed to do something different. My overall goal was to give kids an opportunity to engage in what they're doing."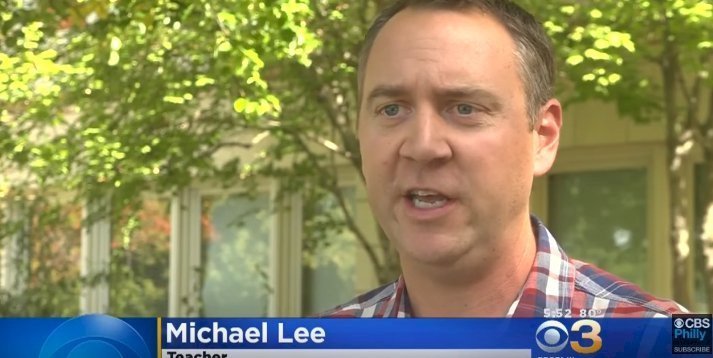 Source: YouTube/CBS Philly
And with great success. The digital photography teacher's initiative has improved learning, and his students' grades are proof of that.
Lee noticed that his students were rushing through their assignments so they could spend more time on their phones, and their grades suffered.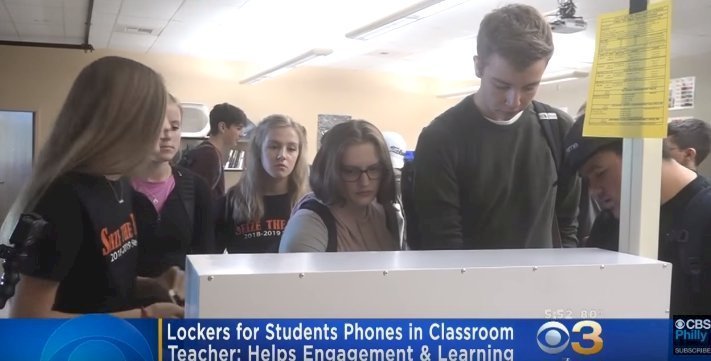 Source: YouTube/CBS Philly
He purchased a cubby locker from Amazon and now requires his students to lock up their phones until the class is out.
Each student has their own locker number, and an added benefit is that phone can charge while locked in the cubby.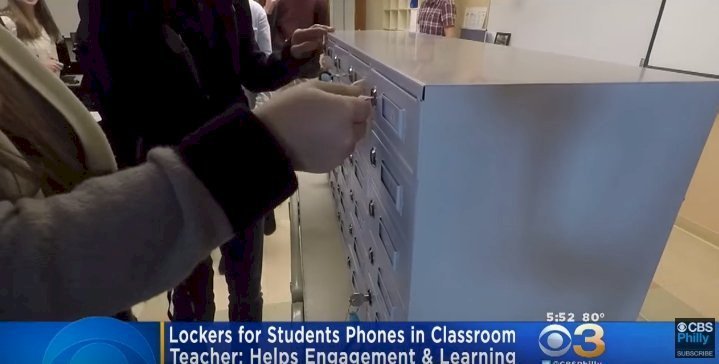 Source: YouTube/CBS Philly
Lee said he hadn't had any complaints yet. Not one student asked the teacher to revoke the new rule. He said:
"They'll just walk in, lock it up. They get to work, and that's exactly the intention of it."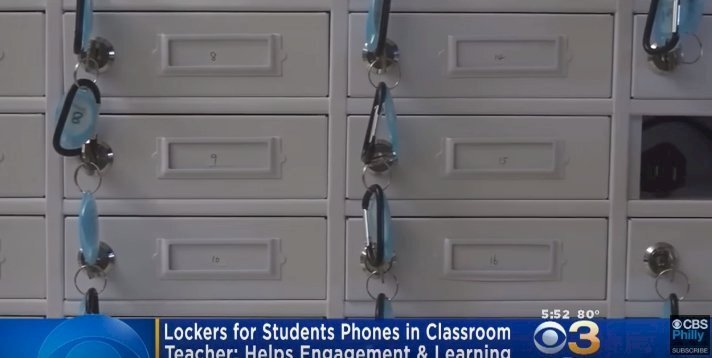 Source: YouTube/CBS Philly
His photography students are now more engaged in the class discussions, and other teachers want to follow his example as well.
Other schools are also experimenting with different methods to redirect the students' attention back to their curriculum.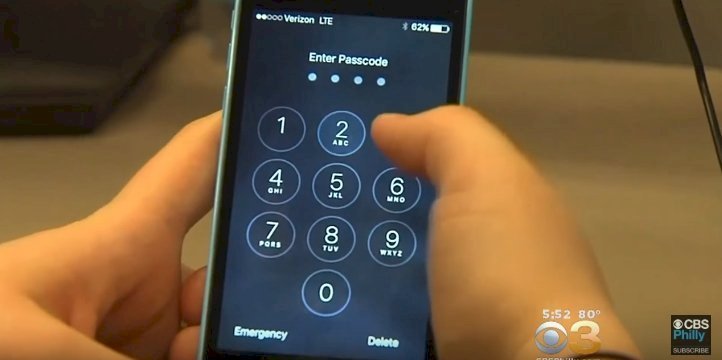 Source: YouTube/CBS Philly
A school in Boston is using a soft pouch that locks with a security tag, the type found on clothing items in stores.
The kids can carry their phones with them at all times, but won't be able to use it. The pouches can only be unlocked by administrators when school's out.
While the students are grumbling about the new rules, the principal and teachers aren't letting up, especially after they saw how grades are improving.
The principal said:
"The seniors are like 'I'm too big and bad for this.' They think that it's a good thing — but for other people, not them. So it's always like someone else needs the medication, not me."
The students are adapting in the long run, and one girl had to return to class when she forgot her phone.
Because she doesn't use it several times during the school day anymore, she completely forgot that she had it on her.
Please fill in your e-mail so we can share with you our top stories!