Nigerian-American teen prodigy stuns with her incredible cello playing in viral video
Ifetayo Ali-Landing's exceptional talent has seen her become an internet star and a force to reckon with in the world of classical music.
Ali-Landing is no ordinary teenager. The Nigerian-American cellist has been calling the shots since age three when she held off on the violin to concentrate on the cello instead. According to Omenka Online, she preferred the mellow sounds of the cello.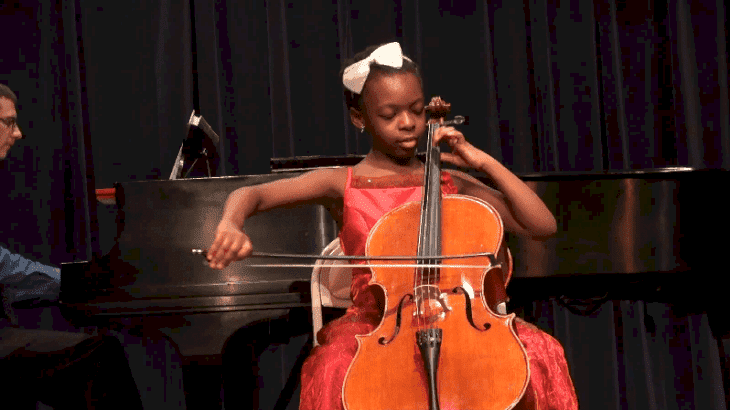 Now 15, Ali-Landing has spent the more significant part of her life playing the cello. She grew up receiving lessons at the Hyde Park Suzuki Institute, a music school run by her mother, but that was never enough. The music prodigy, thanks to her homeschooling, would practice up to six hours every day.
Such was Ali-Landing's passion and dedication, and when she told her mother at age nine that she wanted to be a soloist, there was only one thing to do: encourage her dream and support her all the way.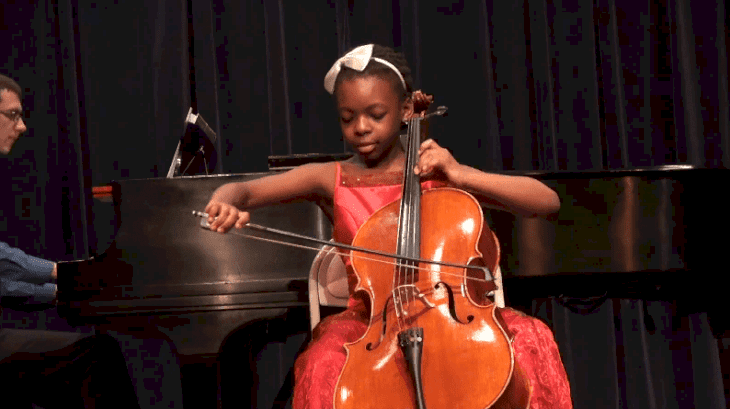 One year later, in 2013, Ali-Landing would perform the 1st movement of the Saint-Saëns Cello Concerto No.1 in A minor at the Friends of the IPO (Illinois Philharmonic Orchestra) Rising Stars Showcase.
A clip of ten-year-old Ali-Landing performing the breathtaking piece made it to the internet and quickly went viral. Sitting at her instrument in a red sleeveless gown and bowtie headband, Ali-Landing thrilled the audience with her skill and stage presence.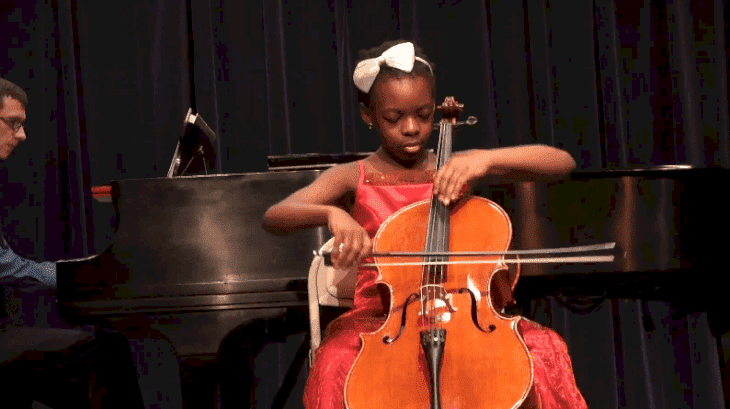 Ali-Landing's video was shared again on Facebook two years ago, and it already has over 11 million views.
Since then, the rising star has gone on to win various competitions like the DePaul Concerto Festival for Young Performers.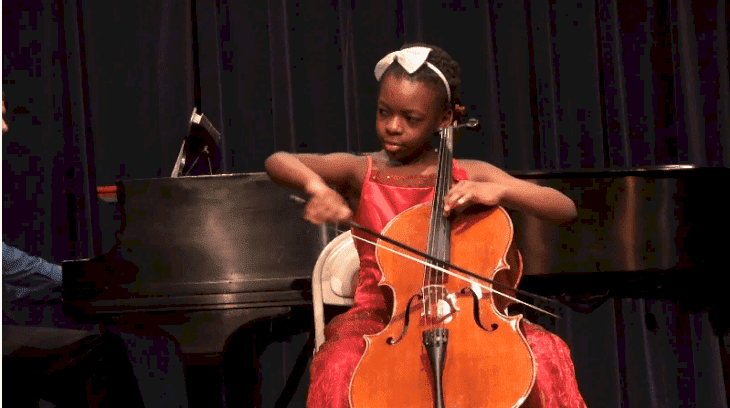 She also won the 2017 Annual Sphinx Competition. The contest, held annually in Michigan for young Black and Latino string players, had a 1st place prize of $10,000 cash prize, which went to Ali-Landing.
Ali-Landing comes from a long line of musicians- her grandfather is a violist, her mother, and older sister play the violin, and her aunt also plays the cello- so it's easy to conclude that's where she gets it all.
While some dominant musical genes are sure to have played a role, Ali-Landing's current achievements are a result of her dedication and commitment towards the cello.
The ambitious teen now hopes to attend the prestigious Julliard School in New York and continues to take part in concerts and competitions to hone her already-fabulous skills.
AUTISTIC MUSICAL GENIUS 
Another exceptional teenager who stunned the internet with her musical abilities is Ashleigh Fagan. 
Ashleigh's case is even more inspirational because, despite being partially blind and autistic, she taught herself how to play the guitar, and can do fantastic song covers just by listening to them.
Ashleigh, an ardent Ed Sheeran fan, now has a large following on her Facebook page where she entertains fans with song covers like Sheeran's "Castle On The Hill."