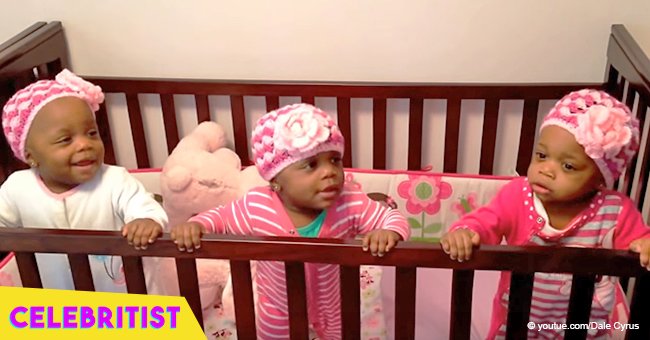 Adorable triplets can't stop dancing to Pharrell Williams' song in viral video

A viral video of three adorable babies is giving new meaning to Pharrell Williams' catchy song, "Happy." In the clip, the triplets have a dance party the moment the song is played.
Sandra Cyrus must have had her hands full taking care of her nieces who are months-old triplets. However, she may have discovered how to keep them from crying or giving her a hard time. In a cute video she posted, she plays them Williams' tune that catches their attention and encourages them to be "happy."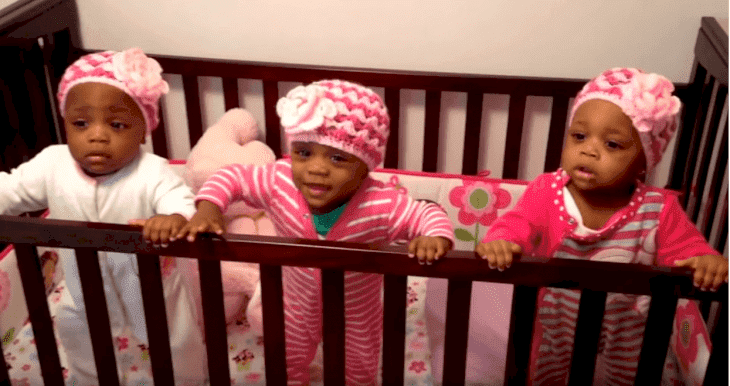 Source: Dale Cyrus on Youtube
The clip starts with the three babies standing in a row by the edge of their crib waiting for the music to play. All three were in their onesies and wearing matching pink and white bonnets with flower patches. They each hung on to the crib's rails as they anticipated their favorite song.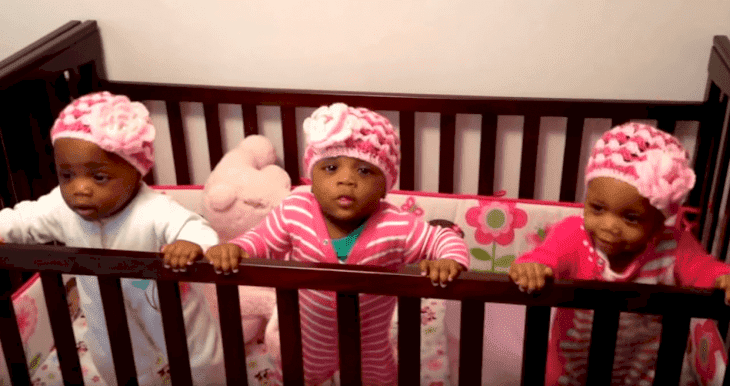 Source: Dale Cyrus on Youtube
When Sandra plays "Happy," each one starts to bounce to the upbeat tune clearly pepped up by the entertaining song. One of them even tries to sing along mumbling syllables like a pro.
The clip has since gone viral shedding light on the natural effect Williams' song has on babies, living up to its title.
Incidentally, it's interesting to find out if Williams, a father of triplets himself, has used his famous song on them. What he did reveal to "Good Morning America" though is that he has a team of 12 nannies to take care of the one-year-old tots. And while it's unclear if his three toddlers appreciate his music, Williams revealed they have a tendency to synchronize their cries. Williams is grateful to his wife, Helen Lasichanh, a US Navy Special Forces officer, for taking care of most of the diaper duties as well as their triplets' outfits. Williams said that despite the large team of nurses they hired to support his wife, he also does his fair share of parenting.
Music is the best way to calm children as many parents know by now. While Williams' song did the trick for the triplets, and probably his own, for this set of 11-month old twins, it's their father playing the guitar that gets them excited. See the adorable video of this pea-eating duo who begins to look at each other once their father plays the guitar and rocks in delight.
Please fill in your e-mail so we can share with you our top stories!