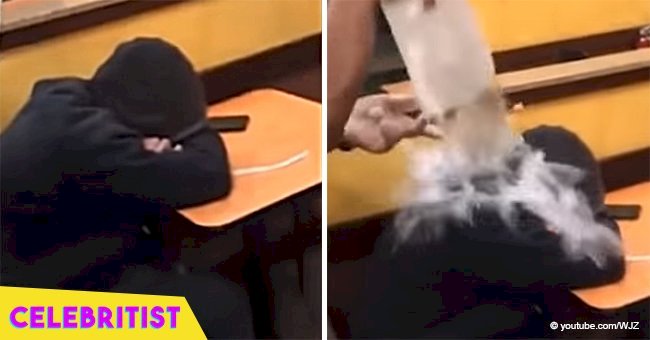 Video of Dunkin' Donuts workers splashing pitcher of water on sleeping homeless man goes viral
A couple of Dunkin' Donuts employees just gave one of its homeless customers a water-splashing reception. While they thought it was funny, the response to the video of the incident led to their termination from the company.
Two cruel Dunkin' Donuts employees should have thought twice about what they did to a homeless man who happened to have dozed off inside the restaurant while charging his phone. While the man identified as Jeremy Youngs Dufresne had his head down on a table, one of the employees taunted him and asked, "You want to sleep?" then shoved a pitcher of water of him while the other caught it on video.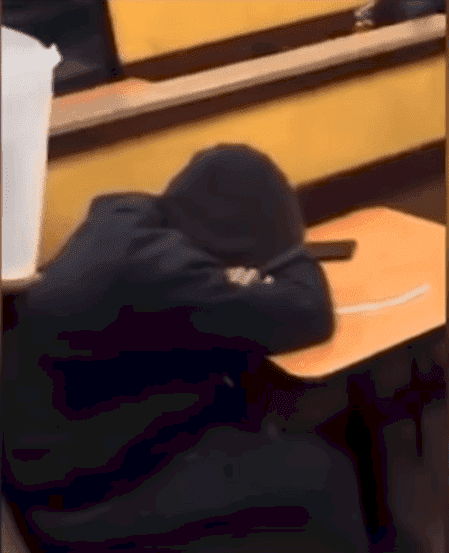 Source: Samuel Breazeale on Facebook
Jolted by the splash, Dufresne quickly collects his phone and charger as the employees laugh at their prank. They continued to berate Dufresne for continuously sleeping in the restaurant despite the many times they told him not to. Dufresne insisted he fell asleep by accident but the employees wouldn't hear of it. They told him they wouldn't call the cops on him as long as he left.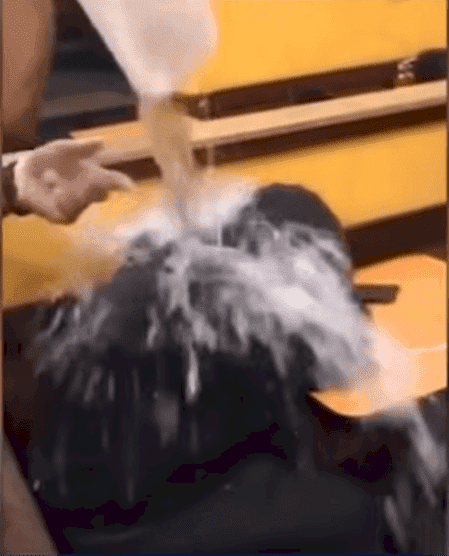 Source: Samuel Breazeale on Facebook
Dufresne, a homeless man, is a regular at that Dunkin' Donuts store in Syracuse where he often drops by to charge his phone. A schizophrenic too, he reportedly prefers to live outside to be alone despite his family's efforts to get him back in with them.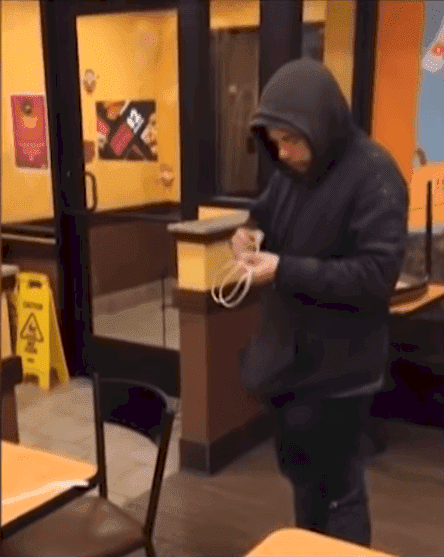 Source: Samuel Breazeale on Facebook
As the video of the water-splashing incident went viral with over 500,000 views and 13,000 shares, Dufresne harbored no hard feelings towards the two employees. In fact, he rationalized their actions by thinking they may have had problems of their own and chose to take it out on him.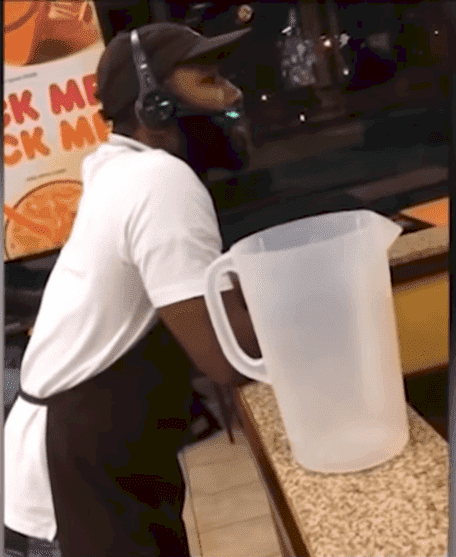 Source: Samuel Breazeale on Facebook
Defresne's maturity in accepting the situation is admirable, a contrast to the two employees whose actions earned the ire of their superiors. A spokesperson for Dunkin' Donuts released a statement following the incident denouncing their employees' actions and revealing that they had been suspended.
A similar case happened at a Denny's Diner but instead of shoving water at the homeless man, he was forced by security to leave the venue despite him sitting silently and eating his meal. A concerned customer who saw what the security was doing confronted the official and asked why the man who was doing no harm was being sent out. The security guard who even put on gloves before attempting to escort the man was later defended by Denny's management who revealed the man would often visit the diner to get a free meal without paying.
This was also what happened to a homeless man who was invited by a good Samaritan named Yossi Gallo to join him for a meal in McDonald's. Upon seeing the homeless man, the fast food employee told him he wasn't getting any food. Surprised at the employee's reaction, Gallo insisted he be given a meal because he had invited him. However, the management of McDonald's later revealed that same homeless man has had a history of disruptive behavior and had been asked to leave several times in the past.
Please fill in your e-mail so we can share with you our top stories!