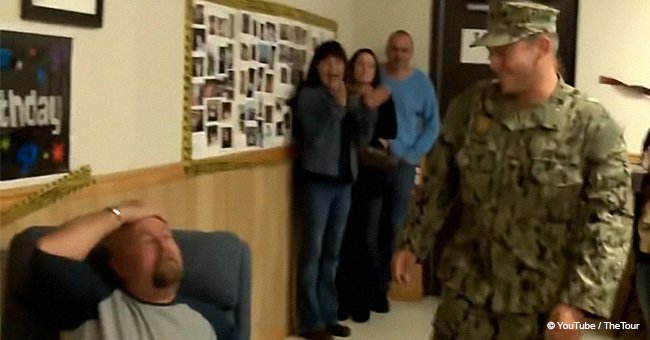 Sailor son gives his father an awesome surprise on 50th birthday
A soldier overwhelmed his father by making a surprise visit during his 50th birthday celebration after previously announcing that he would not be able to attend the occasion.
A video uploaded to YouTube by The Tour shows the tear-jerking moment when the son appears right behind his father, who was convinced that he would not see his son that day.
The soldier had it all thought out and planned well in advance so that he could give his father one of the most beautiful gifts he had ever expected.
The video begins with the 50-year-old father surrounded by friends and family while his wife is speaking on the microphone about a special surprise prepared for him.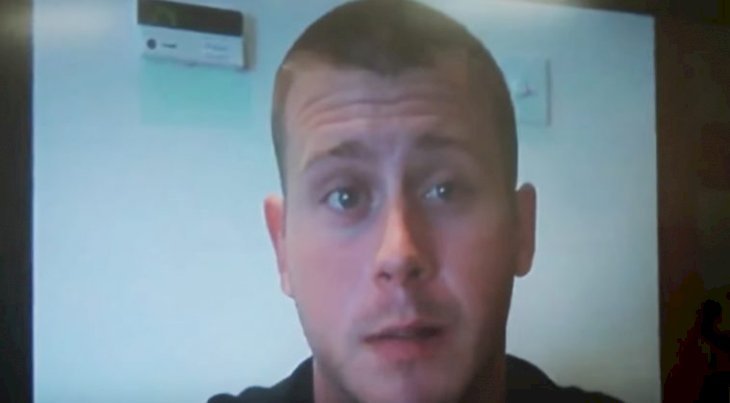 Source: YouTube/The Tour
Follow us on Twitter to learn more.
The surprise turns out to be a pre-recorded video from their son, which is played on the big screen up on the wall.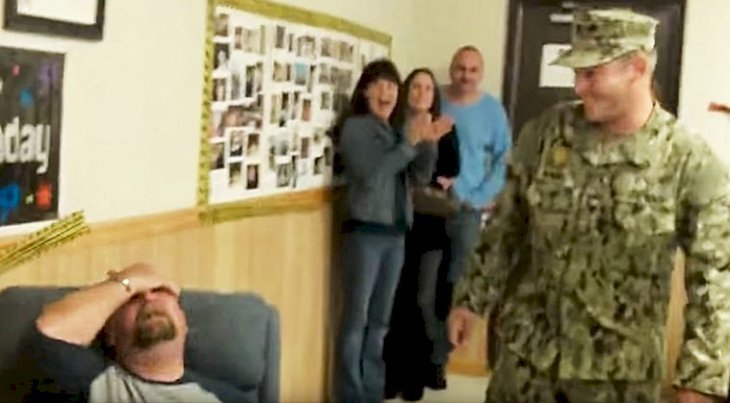 Source: YouTube/The Tour
The son informs his father in the video message that he is speaking from his overseas station at Bahrain and apologizes him for not being present with him physically. He requests his father to not be disheartened and reminds him that he has to do his duty.
His father has already gotten emotional at this point, and he is also seen wiping his eyes and covering his mouth, visibly overwhelmed by his son's message.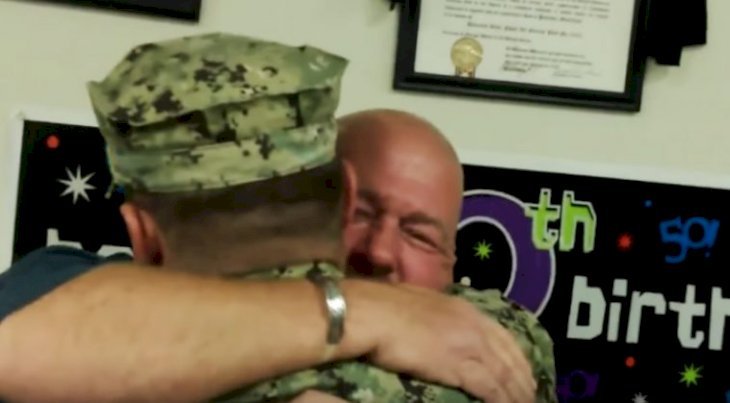 Source: YouTube/The Tour
However, the father's actual surprise gift was yet to be delivered. The son had already secretly arrived back in the United States and was ready to shock his father by appearing before him.
Eventually, the lady on the microphone asks the father to "turn around" and give his son a hug. By this time, the son had stormed in behind the father through the door in the back.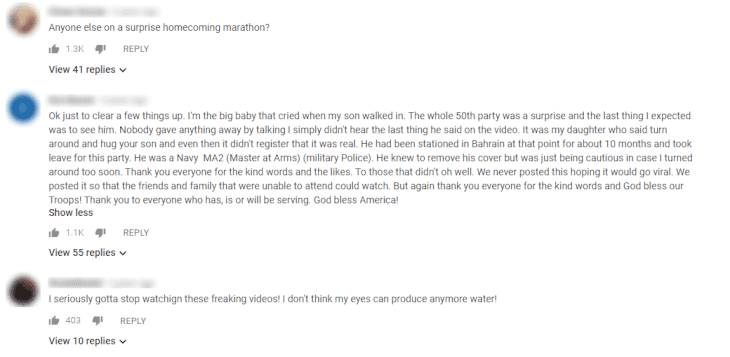 Source: YouTube/The Tour
When the father turned around, he could no longer contain his emotions and immediately burst into tears. He stood up to give his son a warm embrace while his son delivered the best birthday gift he will ever receive.
Where this son surprised his parent with his unannounced visit, another father emotionally overwhelmed his children by making a surprise trip home from his deployment in overseas.
The soldier in the U.S. Navy walked straight into the basketball court, where his children were preparing for their game, and they could hardly contain their excitement.
We often see many heartwarming videos of brave soldiers giving their family members a surprise by making an unexpected return from their place of deployment overseas.
It is always inspiring to see these soldiers leaving behind their struggles and traveling back home to spend a much-deserved quality time with their families.
Please fill in your e-mail so we can share with you our top stories!