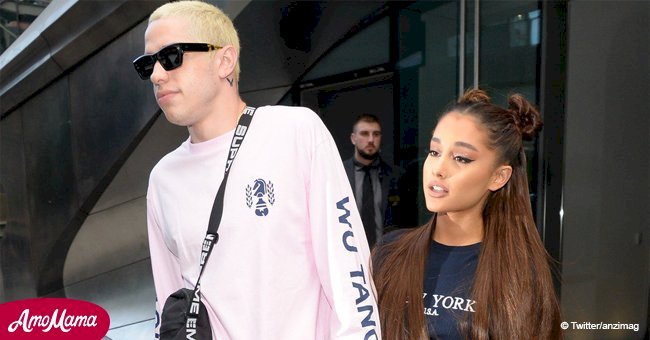 Here's the real reason Ariana Grande and Pete Davidson ended their engagement
After four months of highly-publicized relations, Ariana Grande and Pete Davidson are calling it a day. But not everything has come to a halt.
The celebrity couple called off their engagement over the weekend. Grande returned the $100k ring she was given by Davidson in June. Up till recently the pair looked happy as ever.
They appeared on "The Howard Stern Show" three weeks ago. Davidson indicated he was simply going along for the ride when it came to his fiancé.
Follow us on Twitter for more @amomama_usa.
"Yeah, I don't know what's going on," he said during the interview.
Soon after, Grande went onstage and sat down on Davidson before stealing a kiss from him.
On SNL last weekend, witnesses saw the two backstage giving lots of affection to each other.
By Sunday afternoon, TMZ reported the split. A source from E News, however, said that it's not entirely over.
"Pete has really been there for Ariana, and she will always have a special place in her heart for him, but told him that right now is not the best time."
The source claims that Grande and Davidson are still hopeful that they can reunite at a later point in their lives.
They have already decided on how to split their shared belongings. The 3.03-carat diamond ring was returned to Davidson with no quarrel.
The teacup pig that the former couple adopted last month was bought by Grande. Unfortunately, Davidson already tattooed his torso with an image of the adorable pet.
Nonetheless, Grande has ownership of the pig so she will be holding on to it.
TMZ alleges that the death of Grande's ex, Mac Miller, was the "tipping point" of their breakup.
The singer realized she was moving too fast. And with Miller's death in September, it was a lot to deal with.
At one point, Davidson referred to himself as "the luckiest guy in the world." The day after he met Grande, he was showing her engagement rings.
The two had both come out of long-term relationships shortly before getting together.
While the singer is going to take time off to "work on herself," the Twittersphere is going wild.
Some are expressing how they saw the split coming from a mile away.
While others are trolling Davidson for spending so much on his new ex. Someone even set up a GoFundMe account on his behalf.
And then there are fans who are genuinely upset about the split.
Others just want to continue enjoying the music. Back in 2015, Grande performed an incredible duet with Italian opera singer Andrea Bocelli.
The surprising combination may have been as much of a shocker as Grande's recent split.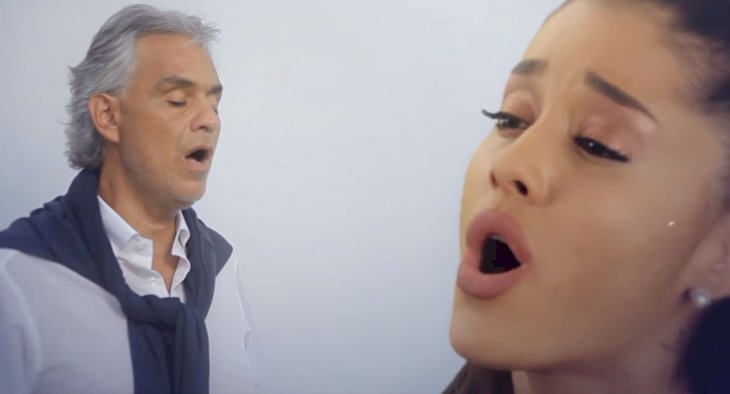 Source: YouTube/ Andrea Bocelli
But she and Bocelli did not fail to impress fans with the soulful song "E Più Ti Penso."
The spellbinding track was featured on "Cinema," Bocelli's 2015 album. He will be releasing a new album later this month titled "Sì."
Please fill in your e-mail so we can share with you our top stories!