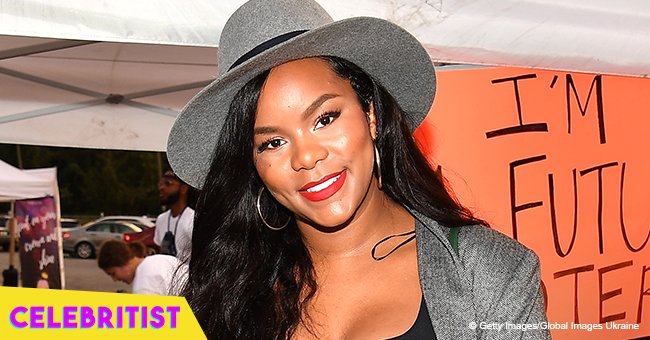 Letoya Luckett reveals baby's gender in stunning maternity shoot

LeToya Luckett surprises fans by revealing her baby's gender in a special post. The expectant mom showed off her baby bump in a long white frilly skirt as she held on to something that gave the secret away.
These days, the revelation of a baby's gender is as significant as the announcement of a baby on the way. Some throw a party, some use paraphernalia, others even use fireworks. But for LeToya Luckett, the revelation of her baby's sex involved a photo shoot, her bare belly, a fluffy white skirt, and lots of balloons.
LeToya treated her social media followers to a pleasant surprise. She shared a series of photos from a maternity shoot and revealed the gender of her unborn child.
The "Greenleaf" star looked glorious wearing a long and fluffy white skirt in all three photos. She drew attention to her bare belly by wearing a white bandeau. The pregnant star posed under the sunlight on a grassy garden while holding on to her bump. In one of the photos, she also held on to six balloons bearing a color symbolizing the gender of her child - pink for a girl.
LeToya would later confirm this in her caption when she refers to her child as a "she."
"She's already become the light of my life," she wrote before she states she's excited to meet her "baby girl."
"Mommy and Daddy can't wait to meet you baby girl!!"
BIG NEWS
LeToya will be welcoming the child with her father, Tommicus Walker whom she married in 2017. In June, she also allowed her creativity to dictate the announcement of her pregnancy. She enlisted the help of her husband's daughter, Madison to sing a famous song in a video clip. In her own version of "K-I-S-S-I-N-G," Madison sang,
"first comes love, then comes marriage, then comes… the baby!"
BIG PLANS FOR THE BIG CHANGE
The former "Destiny's Child" singer is thrilled to be welcoming her daughter soon. She recently opened up to V-103 Atlanta about her big plans for the big change.
"I'm going to give all of my undivided attention to my child that I am bringing into this world. I am going to take the time to prepare as far as making the home right, getting my mind right, and doing that because this is a big transition.
"This is a new chapter. Ain't no script for this. Ain't no script. Ain't no book, and there's a lot of books out there. I'm hearing that nothing can prepare you for this moment. So I want to take it all in. I don't want to be distracted."
LIFE AFTER DESTINY'S CHILD
LeToya also opened up about her life after her nasty split with "Destiny's Child." She says she's moved on and she's very happy with the way her life turned out. The singer is also in good relations with her former bandmates. In fact, she recently reunited with Beyonce at the songstress' "On The Run II" show in Texas. The two posed for a photo where Beyonce affectionately held on to LeToya's belly.
The pregnant star also previously revealed that Kelly Rowland, another former "Destiny's Child" singer, was one of the first people who learned about her pregnancy. Kelly guessed she was pregnant while they were chatting on Facetime.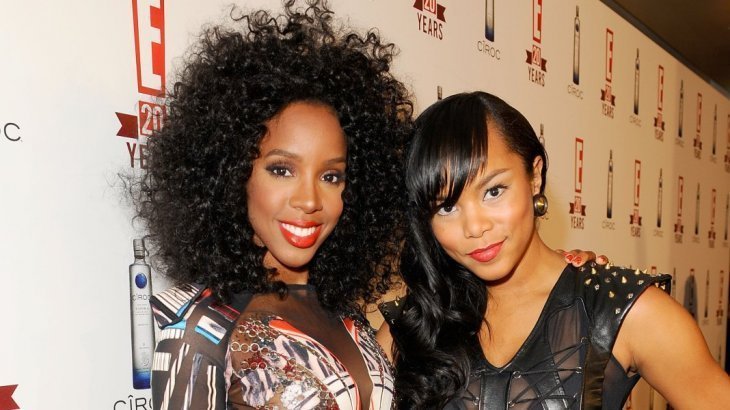 Source: Getty Images
With her baby due soon, we wonder who among her former bandmates would be first to learn about the little girl's birthday. We're certain another creative announcement will be in store for fans.
Please fill in your e-mail so we can share with you our top stories!