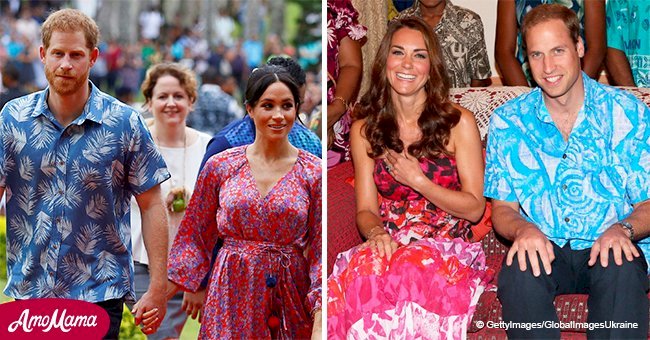 Meghan and Harry caught wearing very similar outfits as Kate and William did on tour

Similar style choices between the two royal couples have not gone unnoticed as Meghan Markle's beautiful look in Fiji is admired by fans.
During their royal tour, Meghan Markle and Prince Harry have delighted fans with their personal warm approach to their engagements as the royal couple.
They recently arrived in Fiji after touring through Australia and Meghan Markle stunned with her beautiful fashion choices. Recent pictures of her donning a brightly colored maxi dress and Prince Harry's matching relaxed look seemed rather familiar to some.
When looking back at Kate Middleton and Prince William's visit to Fiji in 2012 the reason became apparent. Their style choices looked very similar, with Meghan and Kate even wearing matching wedge espadrilles despite their tours being six years apart.
Read more on our Twitter account @amomama_usa.
The royal brothers, William and Harry also followed suit wearing very similar clothing during their respective Fiji visits with dark trousers and colorful Hawaiian style shirts.
Meghan Markle not only inspires fans with her generous and kind nature or sense of fashion but also through her natural look. The freckles on her face have become popular and catching on as an actual look and many now want facial freckles of their own.
There is a Californian tattoo parlor that offers a 45-minute procedure called 'freckling' which is basically like getting a tattoo, with each freckle 'hand poked' using a needle instead of a tattoo gun.
Where those with facial freckles previously applied make-up deliberately trying to cover up their freckles, they are now celebrating their natural features.
Royal couple Meghan and Prince Harry are not the only royals jetting around, Kate Middleton and Prince William were spotted when they landed near Kensington Gardens yesterday.
The couple arrived by helicopter with Prince William as the pilot. Fans got excited as it was the first time since Prince Louis' christening that he's been seen in public as mum Kate carried little Louis over the law towards the palace.
Later on, they were seen again on returning to the helicopter for their trip to Norfolk, where siblings Prince George and Princess Charlotte are spending their half term break.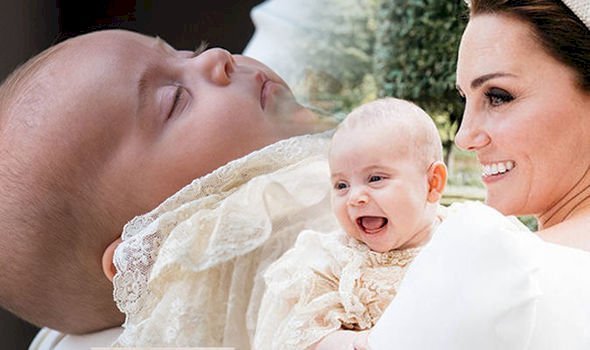 Source: GettyImages
Please fill in your e-mail so we can share with you our top stories!