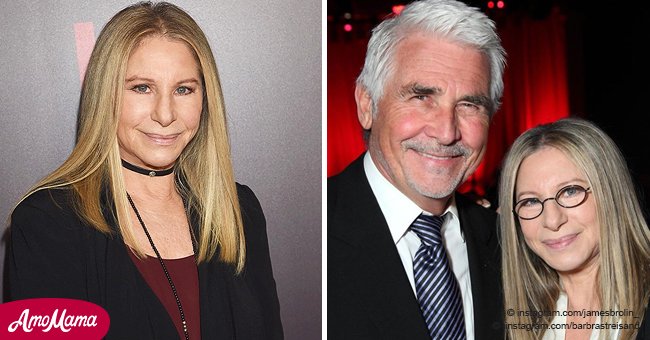 After 20 years, James Brolin made a candid confession about his marriage to Barbra Streisand
James Brolin and Barbra Streisand have been happily married for 20 years and now he explains why.
When James Brolin and Barbra Streisand agreed to a blind date over 20 years ago, neither imagined they would be meeting their soulmate.
Brolin had been married and divorced twice, and Streisand had divorced Elliot Gold in 1972. Now the couple is celebrating their 20 year anniversary, and couldn't be happier or more in love, reported Page6.com on October 25, 2018.
"I think we're both very opposite and very good negotiators. She sees a color that's one shade and I say, 'No, it's another color.' And then we are able to negotiate around it."
A BLIND DATE SEALED THEIR FATE
Streisand and Brolin met on July 1, 1996, on a blind date organized by a friend. Brolin had shaved off his characteristic beard, and Streisand quipped immediately 'Who screwed up your hair?'
According to Brolin, that was when he fell head over heels for the feisty singer/actress/director. Two years later the two were married at Streisand's estate in Malibu, California.
TWENTY YEARS LATER THE MARRIAGE IS ROCK SOLID
But making a Hollywood marriage, and making it last are two very different things, as they both knew. Brolin attributes their success to their ability to accept and enjoy their differences.
NO MATTER HOW BUSY THEY ARE THEY COME HOME TO EACH OTHER
Streisand is notoriously prolific, as a recording artist and as a film producer and director, and Brolin is currently filming Season 4 of CBS' hit sitcom "Life in Pieces." But as busy as they may be, at the end of the day they go home to each other and spend each evening together.
STREISAND'S LOVING MESSAGE TO BROLIN
'Has it really been 22 years since our blind date? Married for 20 years. Happy anniversary honey. Bee. X.'
Streisand also accompanied the message with a romantic photo of herself and Brolin.
RECALLING THEIR WEDDING WITH JOY
Streisand, 76, and Brolin, 77, look back on the last 20 years with joy. Brolin confessed that he had never expected to find his love so late in life (he was 57 at the time) but that he has embraced each day since then as a delicious adventure, and that he goes to sleep each night in anticipation of seeing his wife again each morning.
We can only wish them 20 more years of wedded bliss.
Please fill in your e-mail so we can share with you our top stories!