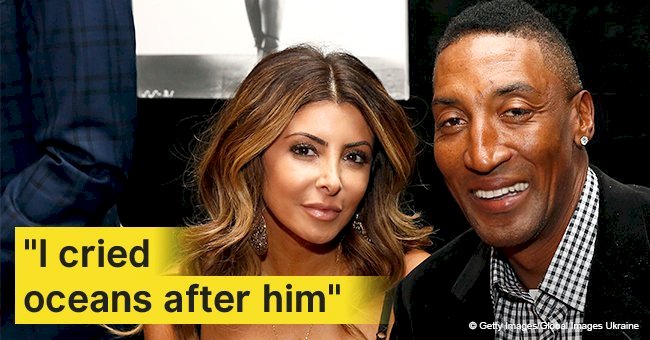 Larsa Pippen breaks silence on filing for divorce from Scottie Pippen
Larsa Pippen has finally opened up about her decision to file for divorce from Scottie Pippen. The reality star took to Instagram to share her side of the story.
After 21 years of marriage, Larsa caved and filed for divorce. Scottie had filed for divorce previously but they had called it off.
This time, however, Larsa says, "It is best that we live separate lives." An insider reported that after the first attempt for divorce, their relationship became awkward and tense.
Larsa filed for divorce on November 2, 2018. She stated irreconcilable differences as the reason for divorce.
According to documents, Larsa and Scottie, an NBA star, have been separated since October 29. Larsa is requesting that they maintain joint legal and physical custody of their four children. She is also asking for spousal support.
Since filing for divorce, she has kept a low profile. There have been many rumors floating around about what could have gone wrong in their relationship.
Some rumors speculated that Larsa had cheated on Scottie with Future. Since Larsa had been so quiet on social media the speculations continued to grow.
However, yesterday, the "Real Housewives of Miami" alum took to her Instagram stories to set the record straight. She started out by firmly denying rumors that she cheated on her now estranged husband.
She called out the rumor mill for their insensitivity to her feelings and the pain she is going through as her relationship ends. She explained that she will not trash Scottie because she is a "lover" before adding that her "soul isn't built for negativity."
Larsa explained that their relationship began falling apart because they did not spend enough time together. She said that Scottie was not around when she needed him most and eventually she simply couldn't handle feeling so alone.
"I've spent my bday, New Year's Eve, times when I needed him, alone. At some point I decided that I needed to live my truth and here I am" ~ Larsa Pippen
She also clapped back at people who called her a gold digger. In a succinct response, she said, "I don't care about money, I've had it my whole life."
Her response garnered support from her fans who took to the comments section to share their thoughts. Some admired that she did not drag Scottie's character or spill all the dirt from their relationship while others simply admired her strength.
"finally, a solid, loyal woman who don't gossip on social media after a break up."~ @officialmarvinjig
One of her fans ended the discussion with a simple statement. She said, " she doesn't need to explain herself. She's endured a lot of pain and suffering."
Please fill in your e-mail so we can share with you our top stories!