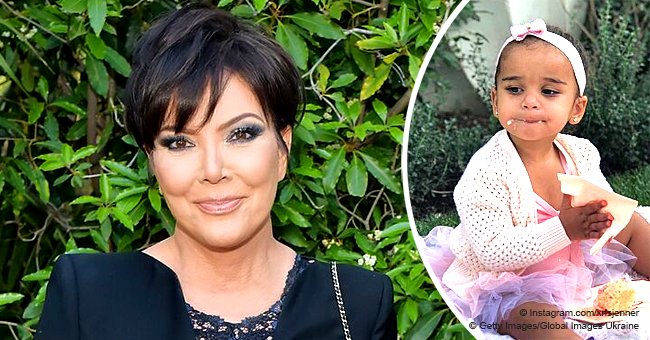 Kris Jenner shares adorable pictures of granddaughter Dream Kardashian on her 2nd birthday
Amid the threat of a wildfire, Rob Kardashian's daughter celebrated her birthday as her grandmother Kris Jenner posts a bubble-filled tribute.
Rob Kardashian's daughter Dream just turned two and among her well-wishers is her grandmother Kris Jenner.
THE BIRTH OF A DREAM
Dream has been a delight to the Kardashian family and especially to her father since her birth on November 10, 2016. At the time, her father was still in a relationship with her mother Blac Chyna. The couple called it quits months later in early 2017 but that didn't keep them from showering their daughter with love separately.
A FATHER'S DREAM
A week ahead of his daughter's birthday, Rob shared a photo of her enjoying a smoothie and wearing a t-shirt that read, "It's my birthday." Clearly, the father of two was already anticipating her special day ahead of the celebrations.
A MOTHER'S DREAM
On the day of her birthday, Dream got a special tribute from her mother, who honored her in a post. The 30-year-old shared a collage of photos of her little girl and wrote,
"To my Dreamy, Today is your 2nd Birthday and one day when you are older you will read this and know how much I love and cherish you. I wish you the most fulfilling experiences on your journey, blessings that overflows on your hands and the courage to pursue your "Dreams". As your mother I hope happiness and peace will follow you every step of the way. Happy Birthday to my beautiful and smart babygirl!!!!! Love Mommy."
CELEBRATING DREAM
Rob's family who's been supportive of the single father also posted loving messages for Dream. Leading the pack is his mother Kris who gushed about how beautiful and precious she is.
Kris shared a photo of the tiny looker engrossed in bubble play during her birthday party. She was dressed in a blue dress and surrounded by balloons, presents, and cupcakes. The proud grandmother wrote,
"Happy 2nd Birthday to my beautiful granddaughter Dream!!!! You have brought such joy into our lives and I love you so dearly... what a special blessing you are my precious girl.. I LOVE YOU May you always have bubbles!! #happybirthdaydream #dreamgirl #dreamy"
In a separate post, Kris shared a series of adorable photos of Dream.
"Happy birthday to our sweet daughter Dream! It brings me so much joy to watch you grow into the most beautiful, sweet, kind-hearted and loving girl. We love you so much!!"
Rob's sister Kim Kardashian also took the time to greet her niece by tweeting a photo of herself with Dream.
""My baby Dream, Happy Birthday! We've come a long way since this pic lol! I love our snuggles. Saint loves you so much & so do I!!!!," she wrote.
THE NIGHTMARE BEFORE DREAM'S BIRTHDAY
It's been a busy weekend for the Kardashians who were forced to evacuate from their homes due to the wildfire that originated from Woosley Canyon. Kim shared footage of the fire from taken from an airplane window and asked for prayers for their Calabasas neighborhood.
"Pray for Calabasas. Just landed back home and I had [one] hour to pack up and evacuate our home. I pray everyone is safe."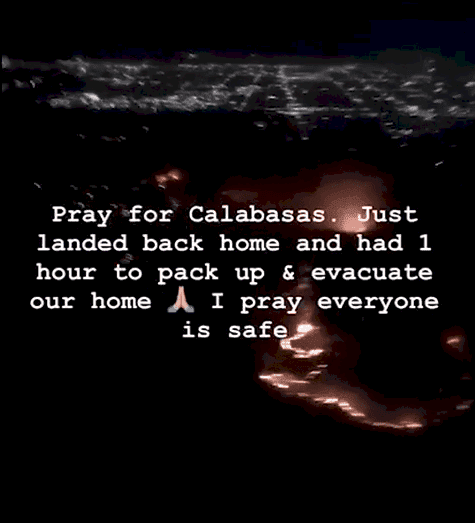 Source: Instagram/ Kim Kardashian
Meanwhile, her sister Khloe Kardashian tweeted that she sought refuge in Rob and Dream's home.
"I am with Rob, Dream and True and I am keeping watch! Saying prayers and thanking all of the brave firefighters who risk their lives for us."
Here's hoping Dream's birthday was still a success despite the threat of the fire.
Please fill in your e-mail so we can share with you our top stories!