An injured, deaf retiree found in a freezing flat: Police raised money and bought him new clothes
Two police officers went out of their way to be a blessing to an elderly man.
According to West Midlands police, two police officers conducted a welfare check earlier this month after the senior man called social services and didn't respond over the line.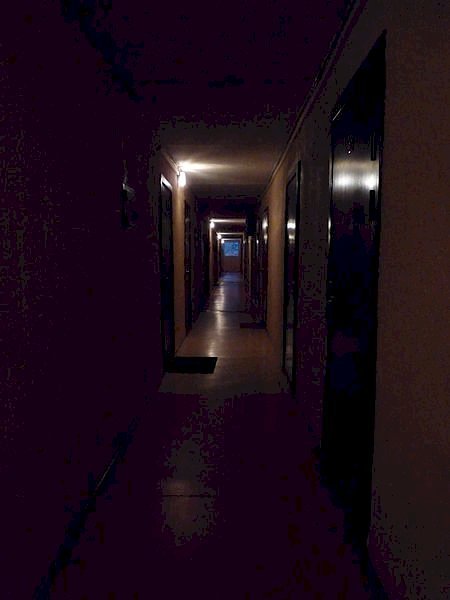 When officers John King and Rebecca Crowley visited the apartment of Francis Tracey, the old man was in total darkness.
The website explained:
"He had no heating or electricity and no food to eat. Being partially deaf, Mr Tracey was unable to hear anyone after pulling his care line, so was unable to communicate."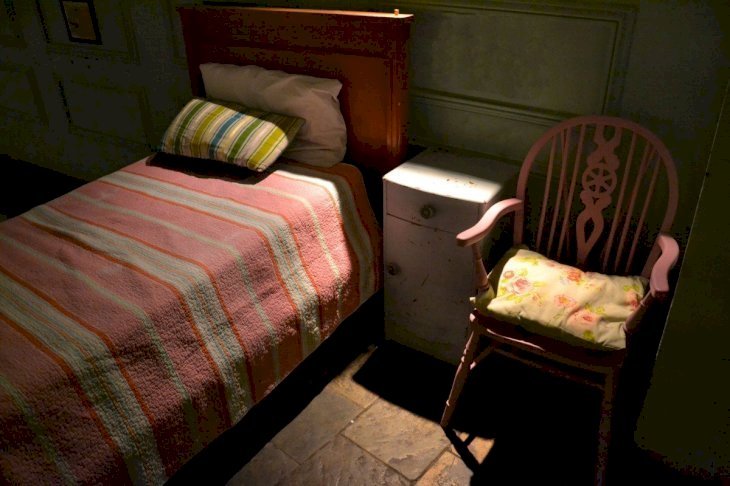 King and Crowley were relieved to find Tracey alive and well, but for them, that was not enough. They returned to the house, this time with hot food for him. They also contacted local agencies on his behalf and convinced him to see the doctor for a badly infected wound on his hand.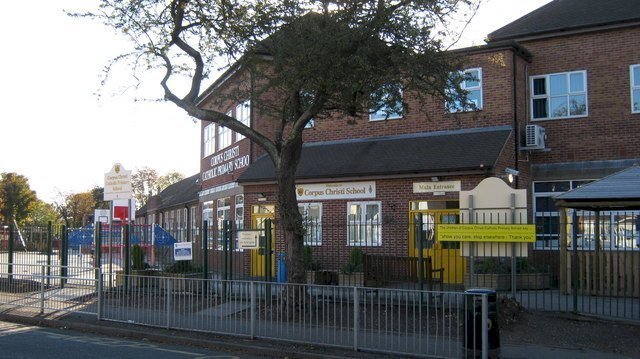 Again, the kind officers noticed the clothes on Tracey when he arrived at the hospital; they were ripped and oversized and wouldn't stand a chance in the cold.
Off went King and Crowley to get the elderly retiree some weather-appropriate, beautiful clothes. When the department found out about Tracey, everybody chipped in to get him a new wardrobe that included new boots and a warm coat.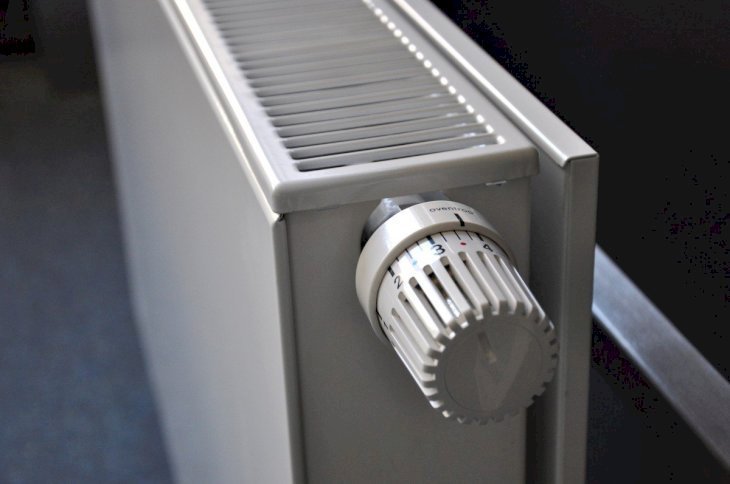 Crowley and King surprised Tracey with the clothes in the hospital, and there they met even better news. The officers posed for a photo with Tracey, who is said to be "recovering well."
ANOTHER COP MODELS KINDNESS
A few months ago, one cop from Michigan also won the internet with his random act of kindness. Officer Todd Bing was at the gas station and happened to be in line behind a 75-year-old woman who wanted to buy $3 worth of gas.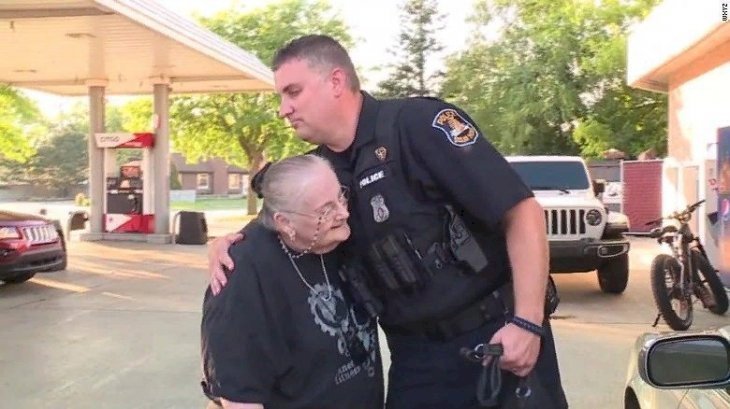 The officer overheard her request and was moved not only by the amount but also by the fact that she was struggling to walk with a cane.
Bing got out of his car, told the senior lady to sit in her vehicle, and offered to pump the gas for her. He engaged the woman in conversation and discovered that she was a widow who didn't have it so rosy at the moment.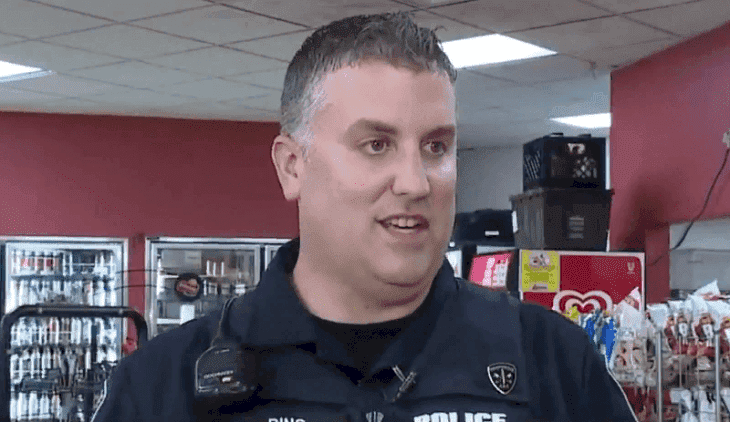 What the officer did next shocked the gas station manager who shared the story on Facebook. Find out what the cop did and read the rest of the uplifting story here.