Here's an old-fashioned nougat recipe that will make you feel nostalgic and sentimental
Holidays are times for good old comfort food, and what better than an easy nougat recipe that will leave you reminiscing about days gone by.
Nougat is an age-old classic when it comes to comfort food, but the following new recipe on the old favorite by blogger Vicky Suddaby which features on Homemaking.com's page is making a comeback.
Ingredients:
2 tbsp Butter
2 bags Mini Marshmallows (250g per bag)
2 bags White Chocolate Chips (225g per bag)
2 cups Gumdrops
Method:
Melt the butter, marshmallows and white chocolate chips together until smooth. The gumdrops can be stirred in next until evenly distributed.
You will need a 9x13 pan lined with parchment paper to spread the mixture on, so make sure that is done beforehand. Evenly spread the mixture into the pan and chill overnight in the fridge. The next day they can be cut into whichever shape tickles your fancy, and then most of all enjoyed. It is that easy.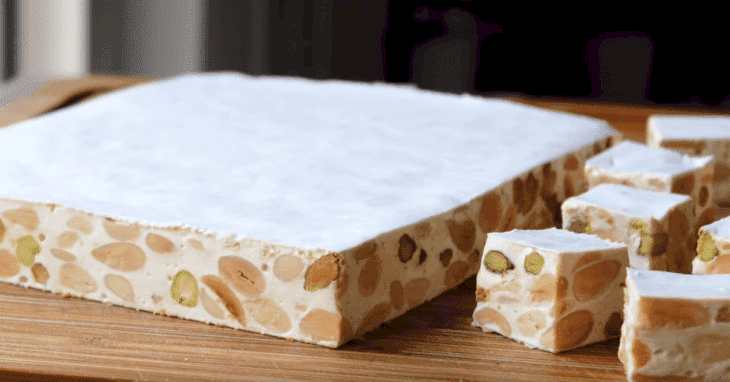 If there are any left to freeze, they can be frozen, and as another tip, she recommends that the nougat warm up a little after taken out of the fridge before cutting, as this makes it easier. First cutting off a strip and then into smaller quantities will also make life easier.
If preferred nuts and cranberries can be used instead of the gumdrops. Another holiday classic that balance out the sweetness of the nougat nicely is good homemade bread. It adds to the variety at the breakfast table and works great as an in-between nibbler stacked with goodies or as is.
The following recipe for apple cinnamon bread is quick, easy and a no-fail flavor combo. Fresh apples can be substituted with applesauce, and it will make your house smell amazing.
Ingredients
For the Bread:
1/2 cups all-purpose flour (190g)
1 3/4 teaspoon baking powder
1/2 teaspoon salt
1/2 teaspoon cinnamon
1/2 cup unsalted butter room temperature (115g)
1/2 cup granulated white sugar (100g)
2 large eggs
1 1/2 teaspoon vanilla extract
1/2 cup milk (120ml)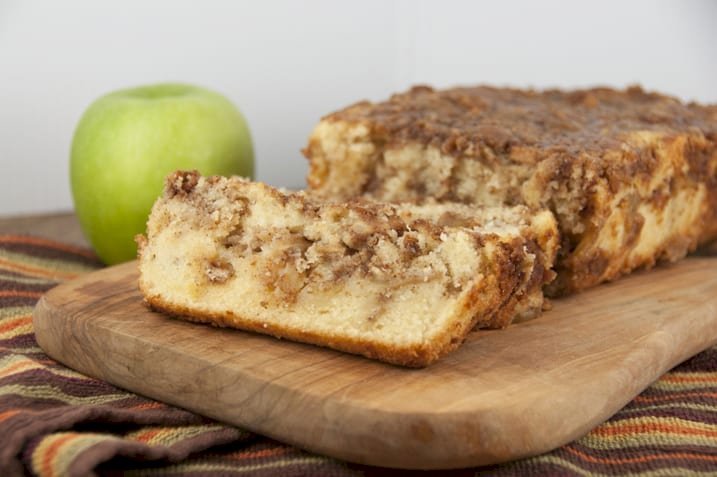 For the Apple Mixture:
1 large apple peeled and chopped
1/4 cup brown sugar (50g)
1 teaspoon cinnamon
Pinch nutmeg
For the Cinnamon Sugar Topping:
1 tbsp granulated white sugar
1/4 teaspoon cinnamon
Method:
Preheat the oven to 350°F (180°C) and grease a 9x5 inch loaf pan. Whisk the flour, baking powder, salt, and cinnamon together in a bowl until its mixed thoroughly and set aside.
Use a mixer to cream the butter and sugar together until pale and fluffy, roughly 4 minutes. Then beat the eggs in one at a time and add vanilla extract and mix properly.
With the mixer running on low, add about one-third of the flour mixture and mix until almost combined, then add half the milk and mix until just combined. Repeat with another third of flour mixture and then the last half of the milk, ending with the last third of the flour. Beat until just incorporated. Don't overmix!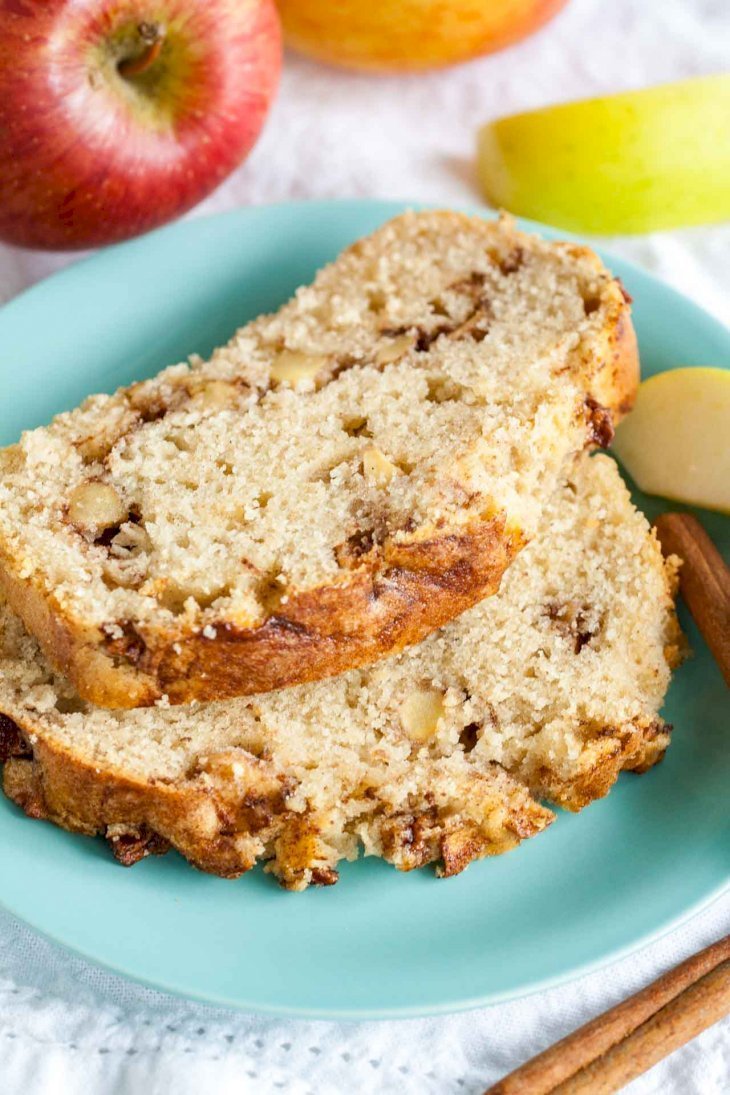 In a bowl combine chopped apple, brown sugar, cinnamon, and nutmeg. Spread half of the batter into the loaf pan, top with half of the apple mixture, followed by the remaining batter and the remaining apple mixture. Use a knife to swirl through the batter then combine sugar and cinnamon and sprinkle it on top.
Bake for 45-55 minutes until a skewer inserted in the center comes out clean with only a few moist crumbs attached. Baking times vary so keep an eye on yours.
Remove the bread from the oven and let cool in the pan for 15 minutes before transferring to a wire rack. Make sure it has cooled down completely before slicing. Cover and store leftover bread at room temperature for up to 4 days.
If you prefer banana bread, you can bake it as Meghan Markle does in six easy steps! Meghan Markle's famous banana bread is super tasty and delicious and as follows:
Meghan Markle makes homemade banana bread for Australian farmers on royal tour: Here are top 5 banana bread recipes on Pinterest right now! https://t.co/UUIsCNWkWG pic.twitter.com/uoCxfD7K52

— Good Morning America (@GMA) October 21, 2018
Ingredients:
2 large eggs, at room temperature
1 cup all-purpose flour
1 cup whole wheat flour
1 tsp baking soda
1 1/2 cups mashed bananas1/2 cup salted butter, softened to room temperature
1/2 cup pureed dates
3/4 cup chocolate chips
3/4 cup piloncillo or dark brown sugar
1/3 cup sour cream
1 tsp ginger
1 tsp pure vanilla extract
1/4 tsp fresh black pepper 
1/4 tsp salt
The method in 6 easy steps:
1. Use nonstick spray to grease a loaf pan and set it aside. Then preheat your oven to 350 degrees.
2. Whisk together the baking soda, ginger, pepper and both flours in a big bowl.
3. Beat the butter and brown sugar using high speed until you get a creamy texture. It should take two minutes. Next, add the eggs one by one, beating on medium speed after each.
4. Continue beating on medium speed. Add the sour cream, mashed bananas, dates, and vanilla extract. Convert to low speed and steadily beat the dry ingredients into the wet ones.
Ensure that no flour pockets are left but do not overmix.
5. Fold in the chocolate chips
6. Pour the mixture into the loaf ban. Bake at 350 degrees until your banana bread is ready.
I can't get over Meghan's thoughtfulness, bringing homemade banana bread to Dubbo today, baked at Admiralty House last night after a busy day of engagements. I love her so much. 🇦🇺🍌♥️ #OurDuchess pic.twitter.com/hexMom68uE

— Meghan Maven (@MeghanMaven) October 17, 2018