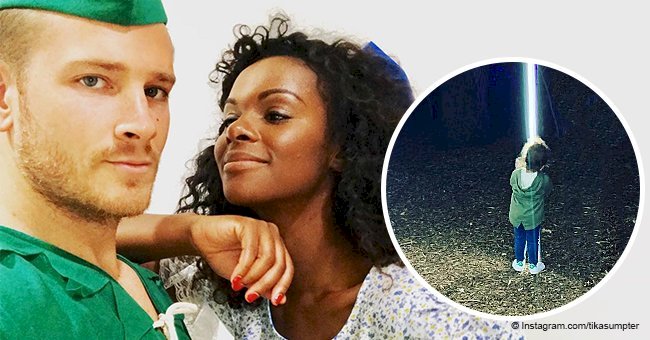 Tika Sumpter shares rare glimpse of little daughter Ella sporting green jumper and jeans

Getting a picture of Tika Sumpter's gorgeous toddler happens only once in a blue moon, and the actress has her reasons. Sumpter recently shared another rare photo of Ella as "the light."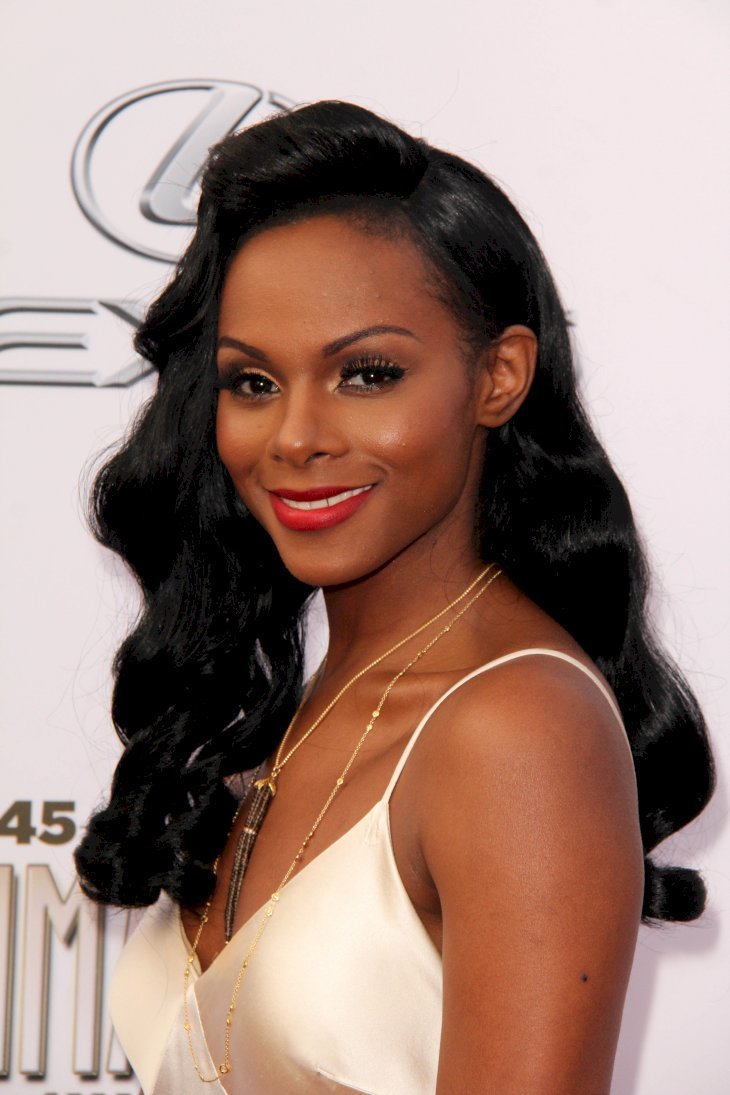 Shutterstock
It's been a little over two years since Sumpter welcomed Ella Loren with her fiancé and co-actor, Nick James, but the Mama Bear is not changing her stance on privacy.
The "Nobody's Fool" actress, on November 27, took to Instagram with another rare picture of Ella. The adorable tot stood outdoors in front of a light pole. Surrounded by trees and nature, Ella glowed in her green jumper and blue jeans.
Sumpter, 38, gushed over her mini-me with three words full of meaning:
"She's the light."
Before this, the mom-of-one last shared a photo of Ella at Halloween when the cute tot dressed up as Moana from the 2016 Disney animated film.
"I'm a mama bear, protective of my family."
Sumpter's privacy policy has been a long time coming. It wasn't until the "Southside With You" actress was almost due that she finally shared the news of her pregnancy, and even then, she refused to reveal the identity of her child's father.
In an interview before the birth of her child, Sumpter opened up on the reason for her protectiveness.
"She's my first child, and I wanted to experience every moment of this pregnancy for myself and enjoy it without everybody else being in it with me," said the Queens native. "Until recently, you couldn't tell if I was pregnant or had a little beer belly!"
She added:
"I didn't want to hear, 'Who's the dad? Are you with the dad?' Social media can be harsh, and I'm a mama bear, protective of my family. So that's why I waited to tell people, including some friends. My friends weren't mad at me. They said, 'You did it the way you wanted to do it. You're an inspiration.'"
Sumpter was right because once it became known that her fiancé is white, online trolls made it their business to school her on the specifications of men to love.
One social media user even expressed disappointment in Sumpter for letting "all that melanin [go] down the drain."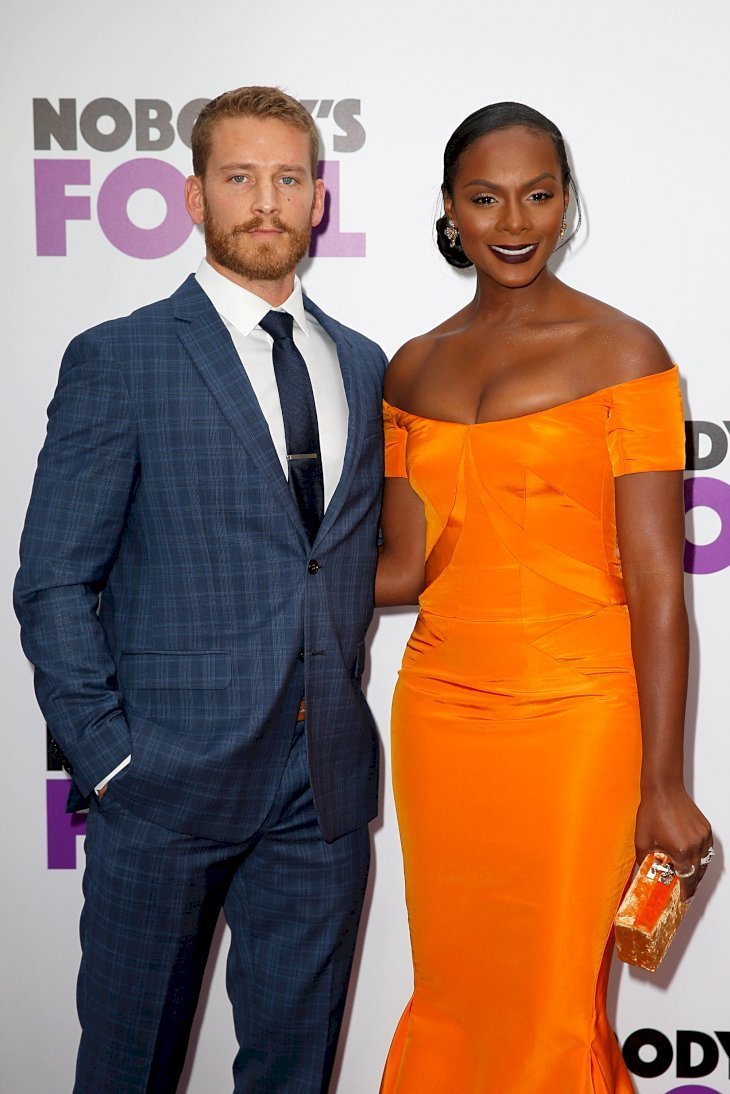 Getty Images
For the most part, the "Gossip Girl" alum has been gracious in her responses to naysayers attacking their interracial relationship, but took a no-nonsense stand recently when she warned:
"Don't come after my dude like that."
She's right, people! You don't want to mess with a "mama bear." Sumpter and James welcomed their daughter, Ella Loren, on October 8, 2016.
Please fill in your e-mail so we can share with you our top stories!