Trump ignores group photo with Argentina's president, and his confused face is priceless
The President of the United States was yet again a part of an embarrassing and awkward moment, this time involving the President of Argentina, Mauricio Macri.
The incident took place on Friday, November 30, 2018, at the G20 summit, in Buenos Aires, Argentina, where Trump walked off stage, leaving Macri by himself.
As it can be seen in the Youtube video that is being shared all over the world, the Argentinian President was very confused as he was expected to pose with Trump for some photos.
Follow us on our Twitter account @amomama_usa to learn more.
US President Donald Trump (R) and his wife US First Lady Melania Trump (2-R) speak with Argentina's President Mauricio Macri (2-L) and his wife Argentina's First Lady Juliana Awada, prior to a gala at the Colon Theater in Buenos Aires. Tonight. pic.twitter.com/A1kPwIQ6x5

— Lilly K Kuster Donald J Trump is my President. (@lillykk) December 1, 2018
"Get me out of here."
The plan was fairly simple: after shaking hands, the two Presidents were supposed to have their picture taken and then be joined by other world leaders for a group photo.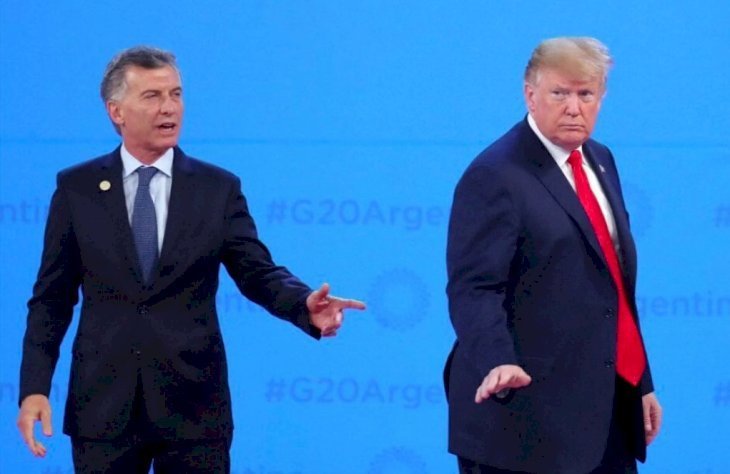 NOT ON THE SCRIPT
But Trump didn't seem to care, as he casually walked away from Macri, the Argentinian still tried to stop him from leaving. Shortly, an aide was seen chasing after Trump, who was already off-camera.
The most shocking part of the whole situation took place backstage when Trump was heard saying 'get me out of here.' Still, this wasn't the only time Trump embarrassed himself in Argentina.
SHOWING A LACK OF CLASS
Earlier that day, Macri shared greetings with the American leader, who was listening to the translated speech through an earpiece. At one point, Trump removed the earpiece and tossed it to the ground.
Right before doing so, the U.S. President told Macri 'I think I understood you better in your language than I did on this, but that's okay.' Macri couldn't do more than to politely smile at Trump.
BEING DISRESPECTFUL OVERSEAS
The mogul seems to have a knack when it comes to disrespecting protocol; during his official visit to Britain, Trump managed to keep the Queen waiting by showing up 15 minutes late to the meeting.
Donald Trump BROKE royal protocol after meeting the Queen as he reveals explosive details in a post-visit interview https://t.co/Wfxw8VdTt4 pic.twitter.com/lk9XdJiqx2

— Daily Express (@Daily_Express) July 15, 2018
Plus, not only did Trump arrive late, but he also did something that no one should ever do: shaking Queen Elizabeth's hand instead of bowing and walking in front of the monarch, turning his back on her.