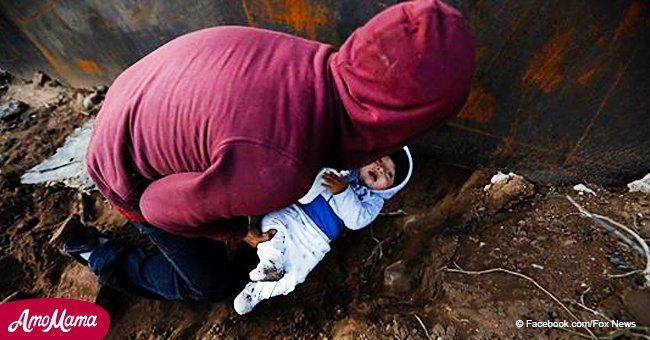 Honduran migrant pushes 8-month-old under a hole in attempt to illegally cross US-Mexico border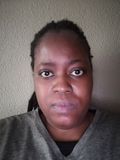 On Friday, baby Daniel Mendez joined his mother Yesenia Martinez in the US. His father, Joel Mendez stayed in Tijuana to avoid deportation.
Baby Daniel was passed through the border separating Mexico from the US illegally. He and his mother then surrendered to the US Immigration and Customs Enforcement agents (ICE) which were waiting for border crossers.
Images showed Daniel Mendez, 8-months-old, wearing a gray sweatshirt with the hood covering his tiny head and onesie-bottoms that were caked with mud at the feet. The child could be seen holding onto his bottle as his father, Joel Mendez, 22, pushed him under a hole dug out at the border.
Waiting to receive him on the American side of the border was Joel's girlfriend Yesenia Martinez, 24. She had climbed under the same hole moments before.
For more on this story go to our Twitter account @amomama_usa. The Honduran migrant chose not to go with his family because he was afraid of being deported as soon as he crossed.
Instead, he was going to stay behind in Tijuana to work. Martinez and Daniel surrendered themselves to the US Immigration and Customs Enforcement (ICE) agents.
Joel's family and other Central American migrants have become increasingly frustrated by the asylum process to enter the US. Some even claimed they felt unsafe because some Mexicans were becoming more hostile towards them.
The US Customs and Border Protection revealed that on Wednesday night, an unidentified migrant and two others from El Salvador were spotted illegally entering the country. They were about two miles west of the Gran Plaza Outlets near Calexico.
Agents have also arrested two men after they swam across the All-American Canal. The canal runs parallel to the Mexico-California border.
At the main border crossing in San Diego, US inspectors were processing up to 100 asylum claims daily. However, thousands more still await assistance.
Many people who are part of the caravan that traveled to the border said camping by the border was much better than the realities they faced at home. The migrants have faced extreme violence and poverty in their own countries.
Popotla is a Mexican town which is a popular tourist destination located near the US border. Now that it's housing thousands of asylum seekers trying to cross into the US business hasn't been so good.
Local business owners claimed that the presence of the migrant caravan has frightened tourists away.
Please fill in your e-mail so we can share with you our top stories!