Video of Meghan Markle feeling her baby kick melts hearts after going viral
Meghan Markle felt her baby kick on stage at the British Fashion Awards. This is allegedly the reason why she kept on touching her belly to the annoyance of some fans.
Meghan Markle is well into her pregnancy which also means her unborn child may be kicking its way to maturity. This is probably the reason why the Duchess of Sussex, in her recent appearance at the British Fashion Awards, was caught holding her belly on more than one occasion.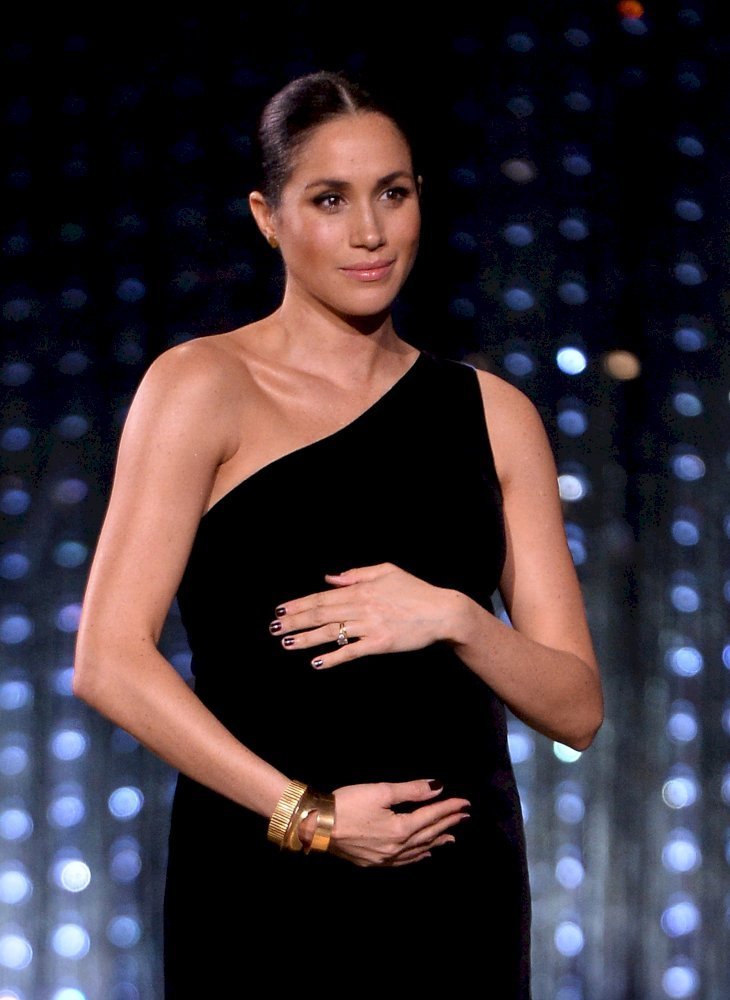 A SURPRISE APPEARANCE GONE WRONG
Meghan surprised the audience at the Royal Albert Hall when she showed up to present the womenswear designer of the year award to Clare Wright Keller, the woman who designed her iconic wedding gown. 
But along with the surprise of her presence, there was talk surrounding her constant attention to her baby bump. People criticized her for touching it one too many times during her appearance on stage. This is regardless of the fact that she looked beautiful that night dressed in a black one-off shoulder gown. 
Meghan Markle attacked for SHOWING OFF after cradling royal baby bump https://t.co/bSucDf5KwO pic.twitter.com/eL9nO0bNYx

— Daily Express (@Daily_Express) December 13, 2018
THE REASON REVEALED
Observant fans are now saying the reason the royal was holding on to her belly often was that she felt her baby kick. At one point during her appearance, she had both hands under her belly and suddenly moved one on top of it as she closed her eyes and leaned back a little. That was the moment the baby allegedly kicked. Here 's the video that proves it. 
She felt that kick. Now everyone can calm down about her holding her bump, stay pressed. pic.twitter.com/6LdcJjvpJU

— .pamela. (@_pammyyy) December 12, 2018
THE BENEFITS OF CRADLING
Experts in defense of Meghan also say there's a positive impact on the baby when the mother keeps a protective arm on her tummy. Katherine Graves, founder of KG Hypnobirthing says that "cradling"  encourages bonding and is very reassuring to the baby. 
"It's a positive thing for both mum and baby to touch and reassure baby, which is vital for baby's bonding and well being, staving off postnatal depression and facilitating healthy connection for all," she told the Daily Mail. 
"It has been shown time and time again that babies recognize what they have experienced in the womb after they are born. If touching her bump does nothing more than help Meghan feel calm, even that will have a profound effect on her baby."
Thoughts? https://t.co/T7gKRMkj9S

— Her.ie (@Herdotie) December 7, 2018
BIRTH PLANS
Meghan is reportedly considering using the technique of hypnobirthing when she delivers her child sometime during the spring. Along with this tidbit, there was talk that she may be pondering a home birth as well, possibly breaking a major tradition in the royal family. But it's too early to tell if these are just options she's deliberating or a decision that's already made.