Antonio Banderas' 20-Year-Younger GF Nicole Kimpel Once Saved His Life – inside Their Relationship
Back in January 2017, Antonio Banderas suffered a heart attack and his girlfriend, Nicole Kimpel, saved him from dying. 
On the "Jimmy Kimmel Live!" show, Banderas revealed that his girlfriend's quick thinking saved him from losing his life. He also admitted that the unfortunate incident made him learn a lot of things. 
The terrifying incident made him reset his priorities and focus on the important things after getting a second chance at life.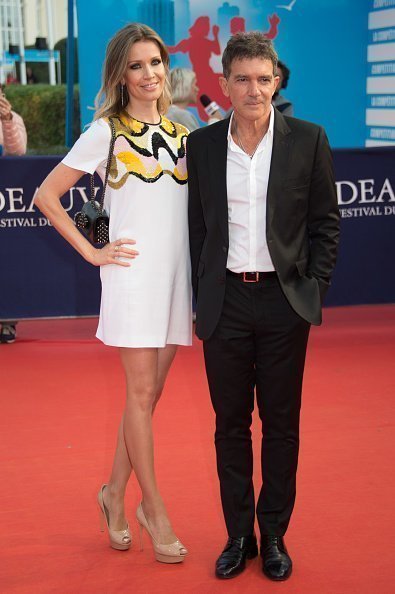 THEY WERE SEEN TOGETHER
On September 7, 2017, then-37-year-old Nicole Kimpel stole the show by wearing a cute little number as she walked side-by-side with her long-term boyfriend at the 43rd annual Deauville American Film Festival.
The pair has been exclusively seeing each other since 2014, following Banderas' divorce from actress Melanie Griffith, whom he was married to for 19 years.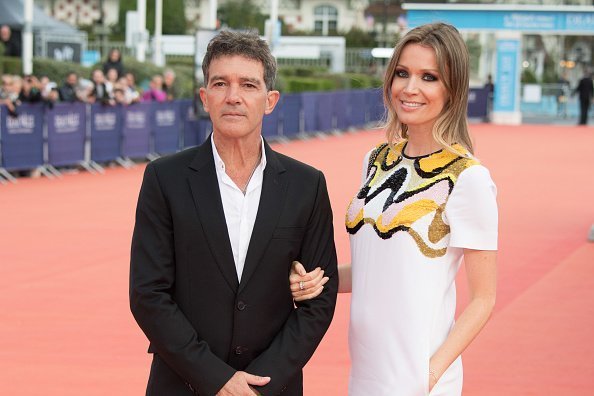 Banderas, who just turned 58, was present on behalf of the whole production of one of his latest movies, which is a biopic depicting the life of Andrea Bocelli.
SPOTTED IN SPAIN
In March 2021, Banderas was spotted strolling with his girlfriend in the streets of Madrid, Spain. The couple was holding hands as they enjoyed the fresh air.
The power couple was walking down the street wearing matching outfits. Banderas wore a black denim jacket with blue jeans, while his beautiful girlfriend was carrying a black leather jacket paired with blue jeans. 
The lovebirds even uploaded photos on Instagram to celebrate their relationship on Valentine's Day.
ANTONIO BANDERAS' MOVIES
Apart from "The Music of Silence," Banderas also appeared in other 2017 films like "Black Butterfly," "Dear Mister Obama," and "Salty." The movie based on Bocelli's life was directed by Michael Radford and featured Toby Sebastian and Jordi Molla.
The Spanish actor is a household name, and his works speak for themselves. Not to mention he has never lost his heartthrob status, judging from the comments his Instagram posts receive. A 2018 share from his page shows him and Kimpel looking sensational, setting up their Christmas tree. 
ANTONIO'S HEART CONDITION
Banderas suffered a heart attack in January 2017 and his girlfriend saved him from dying. He revealed what happened that day and the night before.
Going through the scary episode made Banderas realize that he should pay attention to the "real things" in life, which include his daughter, friends, family, and his position as an actor. 
A night before the heart attack, Kimpel went to buy painkillers because she had a headache. Luckily, she bought aspirin from a departmental store which saved Banderas from dying the next day. In the interview, he said:
"The next morning, when I started having the symptoms and I clearly knew what was going on, she put one of those aspirins inside of my tongue and that saved my life." 
The couple has been together for the last seven years, and the love between them is growing stronger with each day passing. They are often seen posing together on their Instagram profiles, which their fans absolutely love watching.