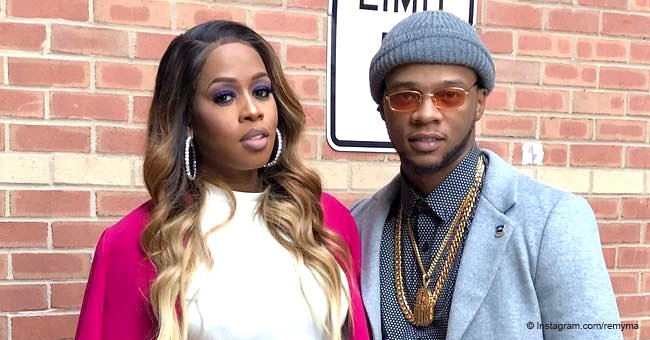 Remy Ma gives health & baby updates after undergoing emergency surgery
Remy Ma is back home after delivering her "Golden Child" and she just updated fans on how things are so far.
It's been a busy few days for Remy Ma who welcomed her and husband Papoose's first child together. She went through a "tough labor" then suffered excessive bleeding which led her back to the emergency room after giving birth. Doctors performed surgery on her and she was subjected to blood transfusions but now it seems the rapper is finally out of the woods and safely home.
FAMILY UPDATE
Remy informed her fans on her Instagram of her homecoming and gave details about how it's been. It was mostly good news as she revealed her baby girl is "PERFECTLY fine" after her birth on December 14. The two-time mom also gave an update about herself and said she's "resting and recovering at home." Meanwhile, proud papa Papoose is "VERY happy" and "on cloud 9,999."
APOLOGY AND THANKS
Remy also apologized for her lack of communication to friends and family following a stressful birth and explained,
"…physically was not able to and my husband @papoosepapoose was concerned & worried about me all while looking after our "Golden Child".

She proceeded to thank all her fans for their love and prayers as well as the hospital staff and security team who took care of her.
"Not only did you all make sure my family was well taken care of but everyone was very professional and extremely respectful & protective of our privacy; we truly appreciate it."
POST-BABY PHOTOS?
Remy shared three photos together with her update where she's posing alongside her husband. It's unclear if the photos are current or something from way back because the couple appeared dressed to the nines in them and Remy didn't look like she just delivered a baby.
PUSH PRESENT
Now ready to be parents to their first child together, Remy and Papoose began their journey with a sweet moment between them. To show his appreciation for his wife who struggled after birth, Papoose gifted her with a push present. He shared a video montage on his Instagram featuring the moment he presented Remy with the gift – a 2019 Cadillac Escalade Platinum. Simply put, it was a black truck valued at $100,000. Remy loved the gift especially because she previously hinted at wanting a truck. Now it seems like all the complications and worries accompanying her recent delivery became worth it.
Please fill in your e-mail so we can share with you our top stories!