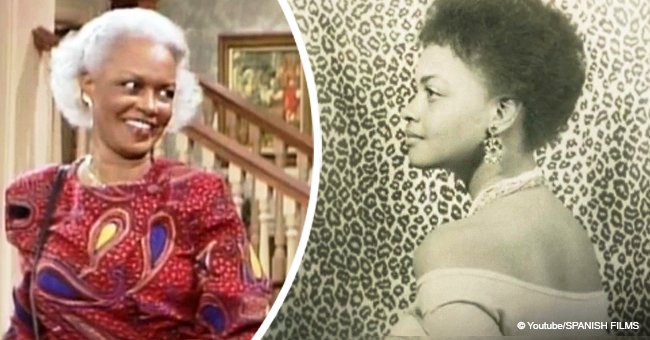 'The Cosby Show' actress Ethel Ayler passed away at 88
The woman who offered wisdom to Claire Huxtable in "The Cosby Show" has died. Ethel Ayler whose career spans 5 decades passed away last month at the age of 88.
"The Cosby Show" mom Ethel Ayler has died at the age of 88. An obituary by The Mobile Register shared the news on Friday that the actress passed away last month. Her cause of death was not disclosed.
Ayler is best known for her role as the mother of Phylicia Rashad's Claire Huxtable in "The Cosby Show." Portraying Carrie Hanks, she provided sound advice for her daughter in a total of six episodes throughout the hit sitcom's eight-year-run from 1984 to 1992. The actress who was only 18 years older than Rashad also reportedly named her character after her grandmother.
Ayler's career spanned five decades and several entertainment mediums. After graduating as a voice major from Nashville's Fisk University, she pursued a music career and broke out in the touring company of "Porgy and Bess."
Her musical talent later landed her roles in Off-Broadway and Broadway shows. She appeared in the off-Broadway production of Langston Hughes' "Simply Heavenly," and "The Blacks: A Clown Show" with Maya Angelou and Cicely Tyson. Her Broadway appearances include "Jamaica," "The Cool World," "Kwamina," "Black Picture Show," and "The First Breeze of Summer." Her final stint in Broadway was in 1997 in the Tony nominated "The Little Foxes."
Along with her notable recurring role in "The Cosby Show," Ayler also had television appearances in "Family Ties," "Martin," "Friends," "Brooklyn South," "Six Feet Under" and "7th Heaven."
She also branched out into film and earned a Spirit Award nomination as Best Supporting Female for 1990's "To Sleep With Anger" which starred Danny Glover. Her other film credits include "9 ½ Weeks" in 1986, "The Bodyguard" in 1992, and "Eve's Bayou" in 1997.
While Ayler pursued her career in entertainment beyond "The Cosby Show," some of her co-stars did so but recently made headlines for other matters. Bill Cosby, who continued in television, became the subject of a sexual harassment scandal that led to his conviction this year. Geoffrey Owens who moonlights in service jobs in between acting stints was job-shamed on social media. The controversy earned him the respect of many and he and gained newfound popularity because of it.
Please fill in your e-mail so we can share with you our top stories!