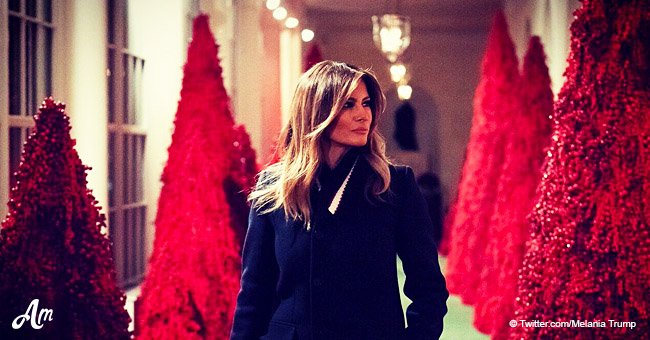 Melania Trump's blood-red trees made a splash at White House Christmas party amid backlash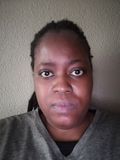 First Lady Melania Trump's White House decorations for the festive season were faced with criticism and backlash initially. However, her blood red Christmas trees ended up becoming a hit among visitors.
Many guests made it a point to pose for pictures with the red trees which were featured on a green carpet along the East Wing colonnade.
This year for Christmas, First lady Melania Trump decided to decorate the White House with cranberry topiary trees. Many guests at the White House found themselves posing, commenting or posting about the trees.
President Donald Trump had a four-week stretch of 21-holiday parties at the White House. However, this year he did fewer official photo ops and the media wasn't allowed.
For more on this story go to our Twitter account @amomama_usa. Guests who were invited to the White House for their parties were greeted by the red trees featured that lined the East Wing colonnade.
Many people couldn't wait to be photographed in front of the unusual holiday landscape. One guest, conservative commentator Paris Dennard shared about how the trees became the main attraction.
Dennard shared: "Every single person that came through the East Wing stopped for a photo." Another conservative commentator, Armstrong Williams, tweeted photos of himself posing along the red-tree-lined hallway.
He shared that he "thought it was just classy" and "Great for photos." A great number of the parties at the White House occurred under the threat of a partial government shutdown.
The shut down eventually happened on Saturday. It was caused by a lack of agreement in Congress over the president's demand for $5 billion to build a wall on the US-Mexico border.
Donald was also forced to delay his plan to shift his festivities to his Florida estate on Friday. Instead, he remained in Washington while his wife and son, Barron, flew to Palm Beach without him.
Vickie Wenstrup is the Amelia Florist who helped the first lady with the red Christmas trees. She was shocked and caught off-guard by how the social media reacted to the trees.
Wenstrup revealed that she and a team of other volunteers had labored over the decorations for three days.
Please fill in your e-mail so we can share with you our top stories!