Online couple gets married hours after meeting in person for the first time on Christmas Day
An online couple took things to the next level and got married at first sight in Las Vegas.
The Internet has revolutionized life, and transformed love and marriage, and British couple Sarah Elliot and Paul Edwards can vouch for that.
According to the Daily Mail, the two met through the dating app, Bumble, and 10 days later, they were married.
An online couple met for the first time at Gatwick before boarding their plane to Vegas to get married https://t.co/11mDNyURTn

— The Sun (@TheSun) December 26, 2018
"I can't remember who brought it up, but one of us said: 'We get on so well - maybe we should get married'."
Sarah Elliot
AN ONLINE WHIRLWIND ROMANCE
On December 15, the couple was matched by Bumble, a dating application in which only female users can make the first contact with matched male users.
Sarah liked the look of him and contacted Paul. The two started chatting online, and spoke on the phone for the first time on December 22.
Nanny got married in Las Vegas hours after meeting her date for the first time at Gatwick Airporthttps://t.co/Ij613KSGDu

— KentLive Tunbridge Wells & Tonbridge (@KSCourier) December 27, 2018
FIRST DATE TURNS ONTO A VEGAS WEDDING 
The two seemed a match made in heaven and started making plans for their first date. On December 23, Sarah and Paul decided that their first date would be on their wedding day. They arranged to meet at the airport and fly to Las Vegas and get married in one of the city's famous wedding chapels.
This story is MIND BOGGLING https://t.co/2bGNCcZLUB

— sanya burgess (@sanyaburgess) December 26, 2018
MEETING FOR THE FIRST TIME IN WEDDING GEAR
Sarah and Paul arranged to meet on Christmas Eve in London's Gatwick Airport. Sarah wore a wedding dress and veil, and Paul wore a tux, and both were carrying their plane tickets to SIn City.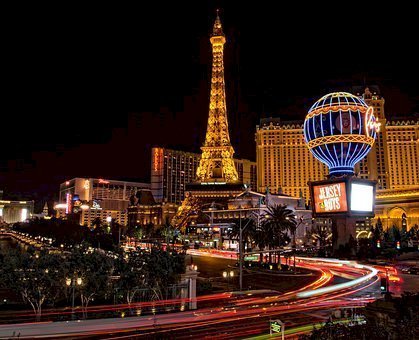 Sarah and Paul decided that their first date would be on their wedding day.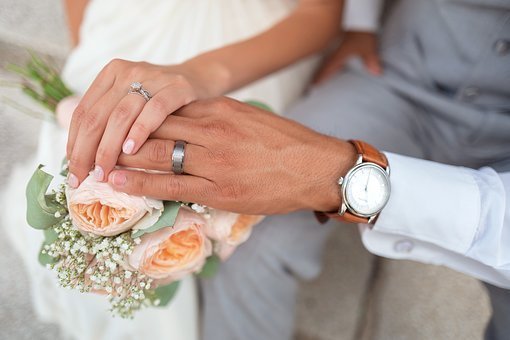 LOVE AND MARRIAGE OUTSIDE THE BOX
Sarah, 34, a divorced New Zealand national, revealed that neither she nor Paul, 36, are expecting things to be easy. She explained that they had both followed the tried and tested rout to marriage with disastrous consequences.
'We've both tried to do things the traditional way before and it didn't work out for either of us."
Paul had been about to be married in 2017 when his fiancé of 8 years walked out, just 4 weeks before the wedding. They both felt that perhaps taking a chance and committing to making it work might do the trick.
The happy couple tied the knot at the Bellagio Hotel and Casino in Las Vegas on Christmas Day.
Follow us on Twitter Amomama USA for more exciting news and stories.
Are Miley Cyrus and Liam Hemsworth Married? Instagram Photos Show Couple in Intimate, At-Home Celebration https://t.co/wTe3sAE6fQ

— People (@people) December 24, 2018
ARE MYLEY CYRUS AND LIAM HEMSWORTH MARRIED?
Photos posted on social media by surfer Conrad Jack Carr have Miley Cyrus and Liam Hemsworth fans in a tizzy.
The photos show a gathering of the celebrity couple's nearest and dearest, with Mr. and Mrs. balloons in the background.
Cyrus, 26, and Hemsworth were photographed dressed in traditional white and a tux in front of cake and cupcakes, knife in hand.
Cyrus and Hemsworth have had an on-again, off-again relationship since they met in 2009 on the set of the movie "The Last Song."
They lived with their seven dogs, two pigs, and two miniature horses in their Malibu home, which burned down during the California wildfires.
In a related story, LL Cool J and his wife rock Simone Smith celebrated their 23rd wedding anniversary