Latest update on Olivia Newton-John's battle with cancer
Didi Conn claimed that her good friend Olivia Newton-John is doing well despite battling cancer for the third time.
Conn, who starred in the classic movie "Grease," appeared as a guest on "Lorraine" in January where she talked about Olivia Newton-John's spinal cancer.
According to the 67-year-old, the famous singer is "doing great but laying low" after rumors that she had weeks to live flooded the internet.
SHUTTING DOWN THE RUMORS
Conn shared that Newton-John seems to be in good spirits despite the grim diagnosis and even signs her fan letters with "love and light."
The actress also said that when Newton-John took some time off, she predicted her comeback in about six months, but returned earlier than expected.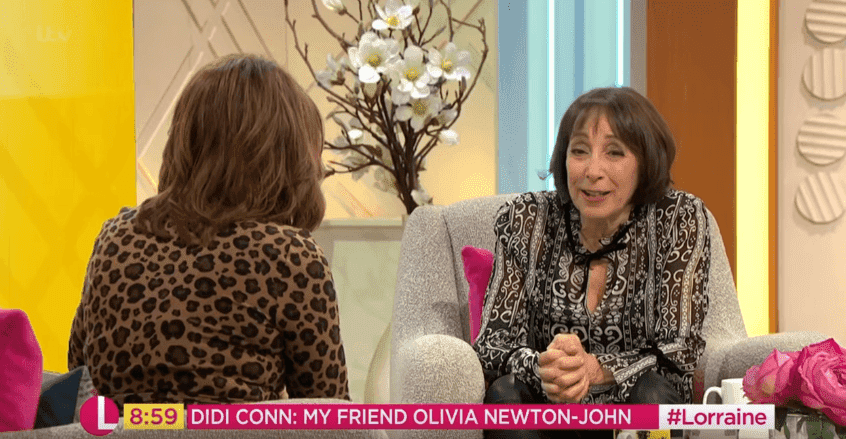 With a bright smile on her face, Conn told Lorraine Kelly that she was very lucky to have been able to go with Newton-John to the Great Wall of China, where the singer raised millions of dollars to open the Wellness Center in Melbourne.
A day before Conn's appearance on "Lorraine," 70-year-old Newton-John took to her official Facebook page to wish everyone a great 2019 and deliver an update on her health status.
CLEARING THE AIR
The "Grease" star broke her silence to announce that she wasn't supposedly clinging to life and that the rumors of her death had been "greatly exaggerated."
Speaking from her family home while wearing a black and blue ensemble, Newton-John thanked her fans for their love and support and wished them the "happiest and healthiest 2019" possible.
A TRUE SURVIVOR
As previously mentioned, this is Newton-John's third time-fighting cancer, but the singer believes that it is vital to remain positive despite the scary scenario.
She is determined to beat the disease once more and said that she has everything she could possibly want in life, including a "wonderful husband" and "an incredible career."
Newton-John was first diagnosed with breast cancer in her early forties and has undergone chemotherapy and a partial mastectomy. The disease returned in 2013 but she gracefully managed to beat it again.