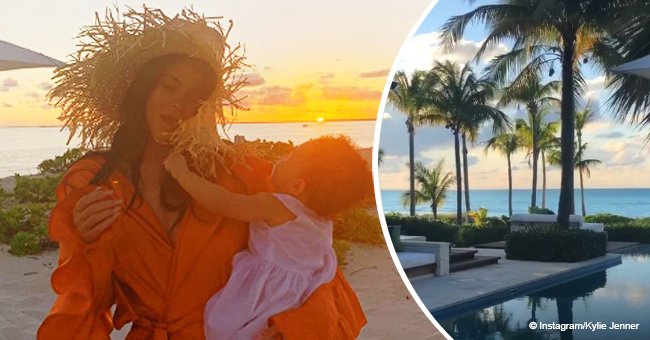 Kylie Jenner celebrates Stormi's first birthday with luxury tropical vacation in adorable photos
Stormi Webster is almost a year old. In true Kardashian family style, she kicked off her birthday with a lavish vacation at the beach.
Kylie Jenner, Travis Scott, and their adorable daughter, Stormi Webster are gearing up to celebrate the tiny tots first birthday on February 1. Earlier this month, 21-year-old Kylie revealed she was super excited for Stormi's special day.
The young mum revealed she is already wrapping birthday presents. On Thursday the mother-daughter duo showed off pics of them enjoying a tropical vacation in honor of her birthday.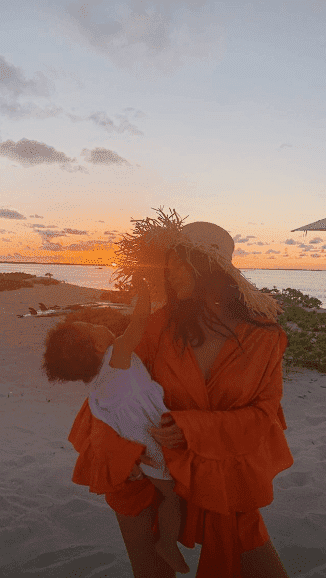 Kylie Jenner/Instagram stories
Kylie shared multiple snapshots from their getaway. The vacation appears to have been to an exclusive tropical, beach location.
"Let the birthday adventures begin," read the caption of one of Kylie's Instagram pic of Stormi walking along the sand in a white dress.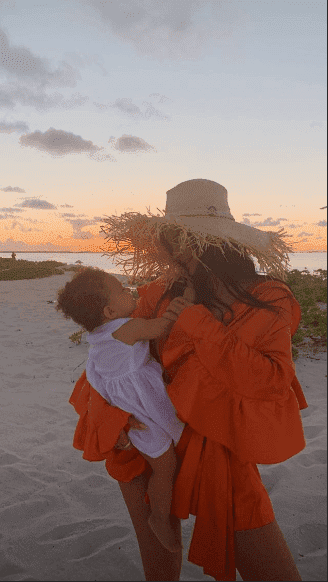 Kylie Jenner/Instagram stories
Another pic showed doting mum, Kylie dressed in an orange mini-dress and straw hat. She posed with Stormi as the sun sets behind them.
The makeup empire owner went on to shared a video of their vacation rental. The home apparently has an incredible view of the ocean and a wrap-around pool.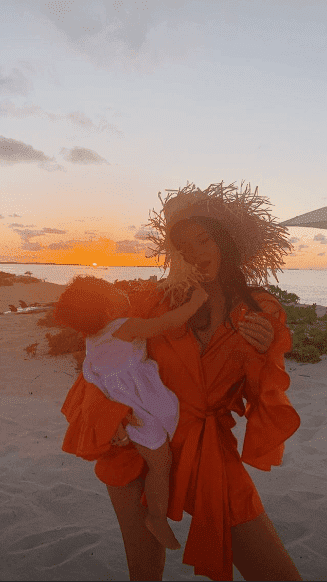 Kylie Jenner/Instagram stories
"Hello paradise," commented Jenner under one of her posts. She added three palm tree emojis.
The excited mom has been planning her Stormi's first birthday since the little girl turned five months. In June, Jenner had revealed her plans the quickly growing baby's party.
"Stormi is going to be 5 months this weekend, which really is tripping me," Jenner said during her revelation. "That means we're halfway to a year… almost. And I'm already thinking about her first birthday and how it's going to be epic."
Kylie and Travis welcomed their baby girl into the world on February 1 last year. Kylie had remained extremely secretive during her pregnancy and only revealed the news a few days after she gave birth.
"Pregnancy has been the most beautiful, empowering, and life-changing experience I've had in my entire life and I'm actually going to miss it," Kylie wrote to her millions of followers at the time. "I appreciate my friends and especially my family for helping me make this special moment as private as we could. My beautiful and healthy baby girl arrived February 1st and I just couldn't wait to share this blessing. I've never felt love and happiness like this I could burst! Thank you for understanding."
The couple later revealed to GQ how they first met and where. According to Jenner, she and Scott met for the first time at Coachella in 2017.
A mere 41 weeks before they had their baby together.
Please fill in your e-mail so we can share with you our top stories!