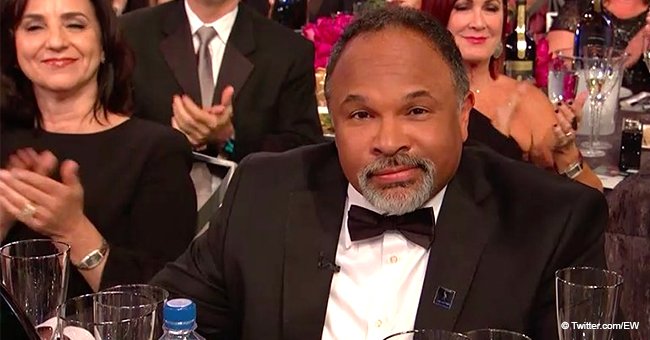 Geoffrey Owens makes appearance at SAG Awards and gives impressive speech after being job-shamed

The much-loved actor, Geoffrey Owens surprised fans by making an appearance at SAG Awards and gives impressive speech after being job-shamed.
The Cosby Show alumnus, Geoffrey Owens appeared in the Screen Actors Guild Awards' traditional opening "I am an actor" segment. The speech came just four months after a customer revealed he'd been working at a New Jersey Trader Joe's.
The actor was met with a loud round of applause. His entire speech was well received and the crowd clapped and cheered him on.
"Somewhere in the middle of the road of my life, I found myself in the dark wood of unemployment and debt," Owens said. "But instead of switching careers like a sane person, I took a job at Trader Joe's to see if I could hang in there. And um, it's actually worked out pretty well. I'm Geoffrey Owens and I'm an actor."
Owens, 57, played Elvin Tibideaux on "The Cosby Show" from 1985 to 1992. He went on to appear in many shows after including Divorce, It's Always Sunny in Philadelphia, The Secret Life of the American Teenager and Built to Last.
Last fall, pics of the star had been published showing him bagging groceries at the store. He has now turned the low point of his life into motivation and now he is prompting other actors to share their own struggles as working actors in between jobs.
However, he eventually quit Trader Joe's. Instead, he landed a recurring role on Tyler Perry's drama, the "Have, and Have Nots."
"The initial thing was bad — the shaming," he revealed in an interview. "But it lasted such a short time before the flood of support, the love rolled in. I don't even remember what it felt like that day to feel bad, but I know what it's felt like for the last two months to be offered work, to be offered auditions, to be approached on the street and told how much my story inspires people."
He went on to say that his time off screen allowed him to refresh himself. He said he now feels "rejuvenated" as a performer.
"I never went away as an actor. Even when I was working at Trader Joe's, I was doing work as an actor," he said. "I kept involved, but this is different. This is like a warm, sweet welcome from the industry, an acknowledgment of my past, of my accomplishments, a trust that they have in me."
Similarly, actor Bradley Cooper also made an unexpected public appearance with his beautiful mom at the SAG Awards.
Please fill in your e-mail so we can share with you our top stories!