Meghan McCain hits back at POTUS for criticizing her father
John McCain's daughter responded to criticism from the president about the late senator. Meghan called Trump's attention an "obsession." 
Meghan McCain was not about to let slide an insulative tweet from Donald Trump about her father's book sales although the State of the Union speech was given right after.
Meghan wasted no time when Trump did an interview and said her father's bestselling book -  "The Restless Wave: Good Times, Just Causes, Great Fights, and Other Appreciations" — had "bombed."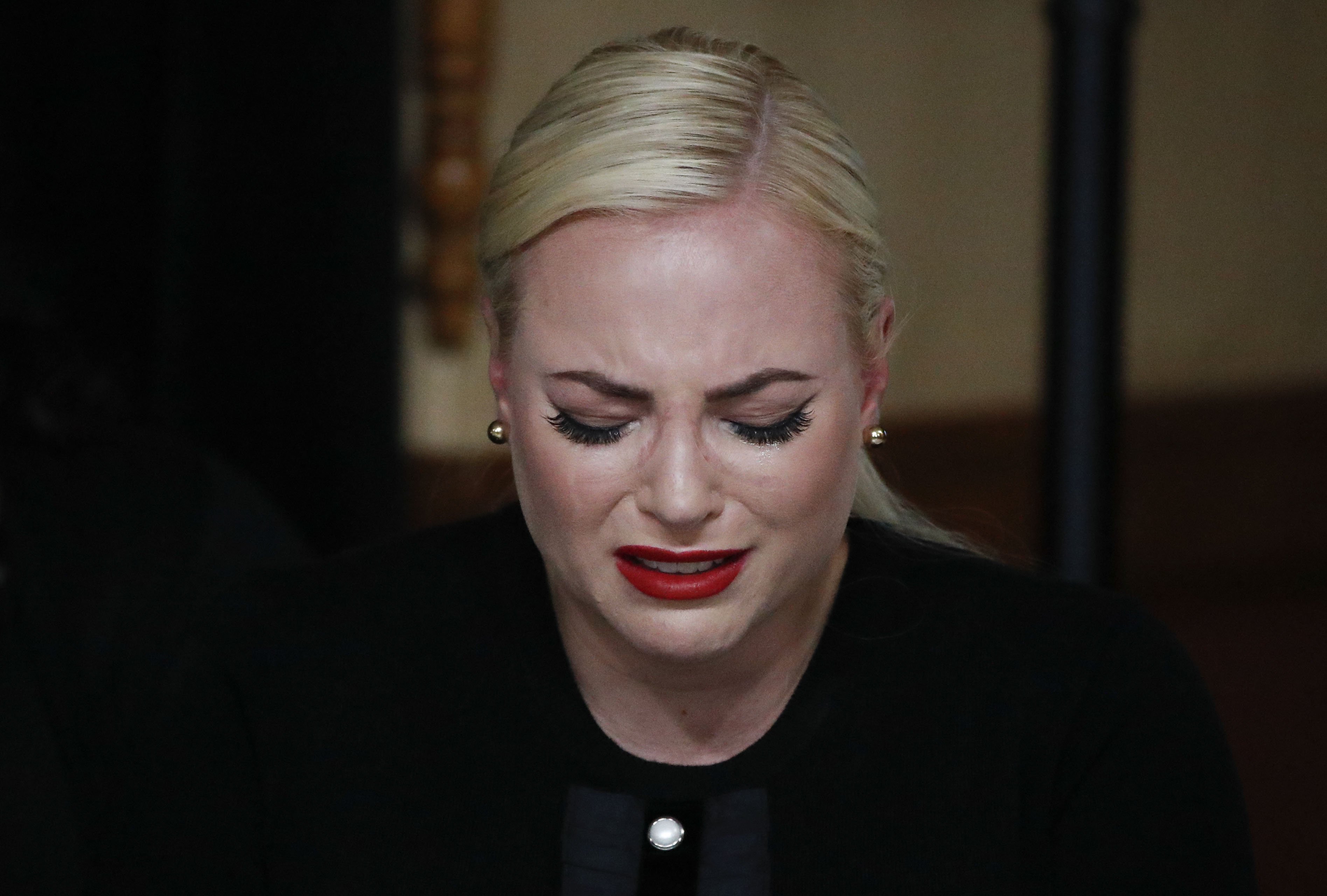 He said: 
"By the way. He wrote a book and the book bombed."
John died last year when he lost the battle with brain cancer at the age of 81. Since then, Meghan has regularly mentioned him online and onstage. 
The "View" co-host wrote: 
"The president's obsession with my father 6 months after his death is pathetic and telling - even at a time when he should be focusing on his message to the American public and the state of our union - the greatness of my father's life and legacy haunts you."
At the time he spoke on McCain, Trump also took jabs at Chuck Schumer and Elizabeth Warren, both Democrats. McCain died as a Democrat as well. 
Soon after, Meghan posted a follow-up Twitter post highlighting the president's behavior in speaking about her late father. 
At his memorial service, daughter Meghan also spoke about her dad as opposed to how the Trump administration is running. 
She said: 
"We gather here to mourn the passing of American greatness, the real thing, not cheap rhetoric from men who will never come near the sacrifice he gave so willingly, nor the opportunistic appropriation of those who live lives of comfort and privilege while he suffered and served."
Trump was absent from the event, probably because the McCain family said he wasn't welcome. Several other US leaders were in attendance for the service. 
Yet it was the family that appeared to be hit the hardest. McCain recently revealed that she even attended therapy to assist with the grief of losing her father. 
Speaking in an interview with Porter she said: 
"It's horrible. I'm in therapy, I'm in counseling, I'm reading Joan Didion – books and books about grief, doing everything I possibly can. I'm trying to meditate – I'm terrible at it."
The talk show host still feels very strongly about her father's passing. On January 26 she was featured on CNN's the "Van Jones Show." There, Meghan said she "hates" American without her father in it. 
She received tons of backlash or that one. Some persons presumed she would remain in hatred since her father was not coming back. Others simply wanted to ignore her opinion.