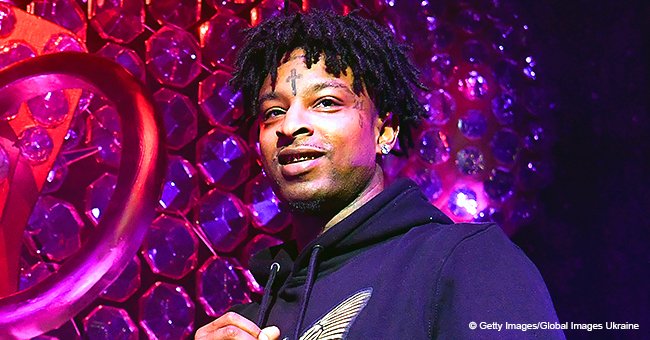 'He won his freedom,' 21 Savage has been released from ICE custody following visa issues

21 Savage will finally be free from the custody of US immigration after dealing with his visa issues. His lawyers issued a statement confirming his release on bond.
After being arrested by US immigration and missing the Grammys, 21 Savage is now scheduled to be released on bond. The rapper born Shayaa Bin Abraham-Joseph was reportedly granted a $100,000 bail and will be released from detention on Wednesday.
THE REASON FOR HIS ARREST
21 Savage was taken into custody by Immigrations and Customs Enforcement (ICE) on February 3 after it was discovered he was staying in the US illegally. The 26-year-old was born in London and moved to Atlanta when he was 7. In 2005, he left the US but returned a month later. Since his parents failed to secure him a visa renewal in 2006, he has technically been staying illegally in the country ever since.
HIS CURRENT STATUS ACCORDING TO HIS LAWYERS
According to his lawyer, Charles Kuck, 21 Savage applied for a U-Visa in 2017. This type of visa is available for victims of a crime in the US or persons who play a role in the investigation of criminal activity. In 2013, 21 Savage was shot six times on his birthday. His friend died in that incident.
On Tuesday, Kuck and two other lawyers of the rapper issued a statement on Facebook revealing that talks are underway to "clarify his actual legal standing, his eligibility for bond, and provide evidence of his extraordinary contributions to his community and society."
The statement also revealed that the "Bank Account" singer was "granted an expedite hearing" and was approved to be released on bond.
"He won his freedom," the statement read.
A MESSAGE FROM THE RAPPER
His lawyers also expressed 21 Savage's regrets in not being able to make it to last weekend's Grammy Awards. He was scheduled to perform and was nominated twice for his participation in Post Malone's track, "Rockstar." They also thanked his supporters and assured them of their client's resolve to move past the incident.
"21 Savage asked us to send a special message to his fans and supporters—he says that while he wasn't present at the Grammy Awards, he was there in spirit and is grateful for the support from around the world and is more than ever, ready to be with his loved ones and continue making music that brings people together."
And while 21 Savage will be moving on, he intends to remember what he's been through and the people he met along the way.
"He will not forget this ordeal or any of the other fathers, sons, family members, and faceless people, he was locked up with or that remain unjustly incarcerated across the country. And he asks for your hearts and minds to be with them."
ON BEING A ROLE MODEL
21 Savage's attorneys are confident their client will see this through. One of them, Dina LaPolt sent a statement to CNN explaining how the singer has become a role model to the youth in Atlanta. She said he "is actively working in the community leading programs to help underprivileged youths in financial literacy."
Last year, 21 Savage launched his "21 Bank Account" campaign aimed at awarding 21 teens $1,000 each so they can open a bank account and begin to learn how to manage their finances.
Please fill in your e-mail so we can share with you our top stories!