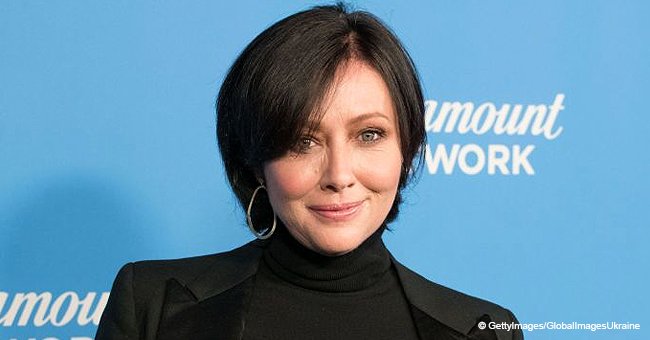 Shannen Doherty makes an honest confession about her ability to have children
Shannen Doherty revealed in an interview that she was less willing to have children after going through her battle with breast cancer.
The former "Beverly Hills, 90210" star was diagnosed in 2015, and it turned her world upside down. Her body went into early menopause, preventing her from giving birth traditionally.
Speaking to Health Magazine, she said:
"It's not possible [for me to get pregnant] because I can't get out of menopause. That would require estrogen, and I'm choosing not to take hormone pills − I can't risk those levels coming up."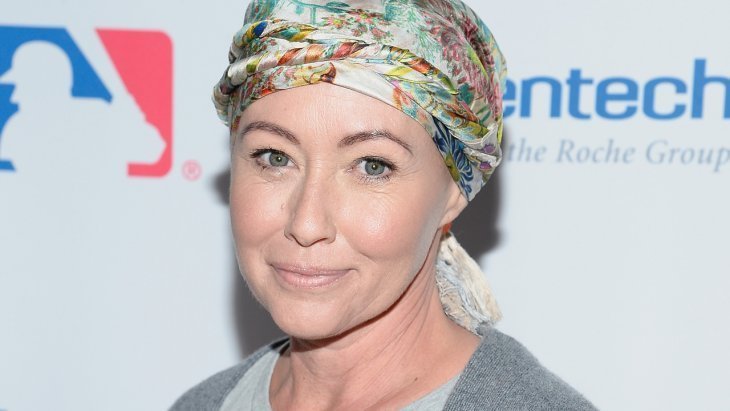 Shannen Doherty at the 5th Biennial Stand Up To Cancer event | Photo: Getty Images
According to Health, "it's thought that higher estrogen levels might increase the risk of a cancer reoccurrence."
She continued:
"We're having conversations about an egg donor, maybe adoption. But there's fear there. Am I going to last five years? Ten years?"
Although the 47-year-old went into remission in 2017, the risk of her child having to bury their mother has turned her off from the idea.
She explained:
"I certainly wouldn't want my 10-year-old burying a mother. I've always wanted a kid. But maybe I'm supposed to mother in a different way."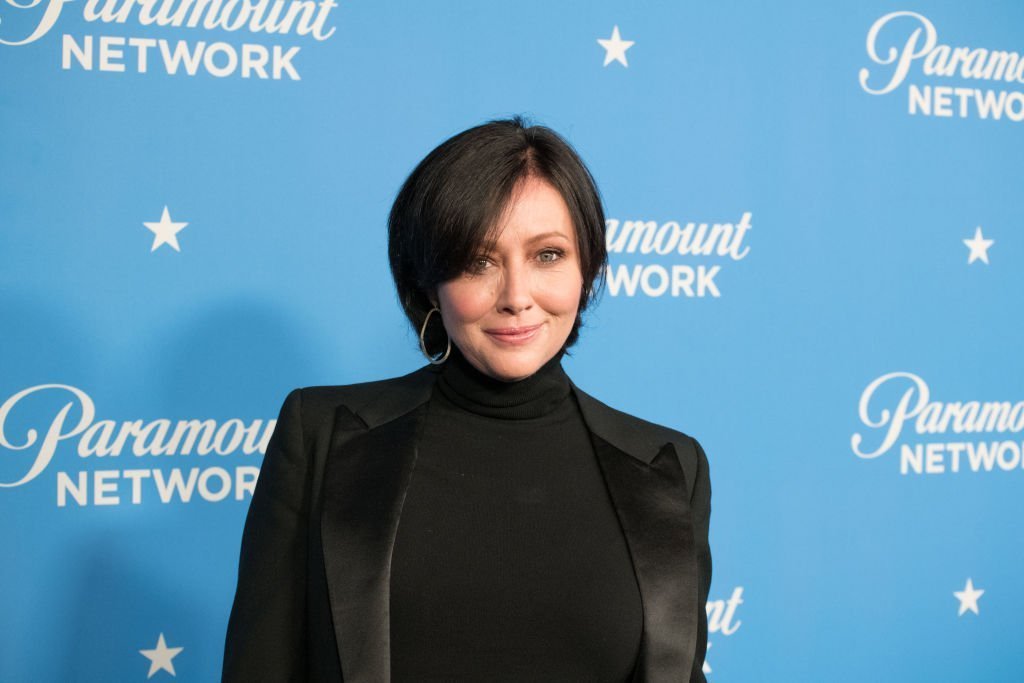 Shannen Doherty in Paramount Network Launch Party | Photo: Getty Images
One thing she is sure of is that being open about the matter, even during her two-year treatment, was a good thing.
She said "it was just about being as honest as possible. And then it became very important to me that I was there for people who were going through it."
Additionally, the actress would enjoy less negativity due to her vulnerable state:
"I get a little less trolls and haters on social media now, so that's good. I think because cancer stripped me of my defense mechanisms, it allowed people to see all sides of me."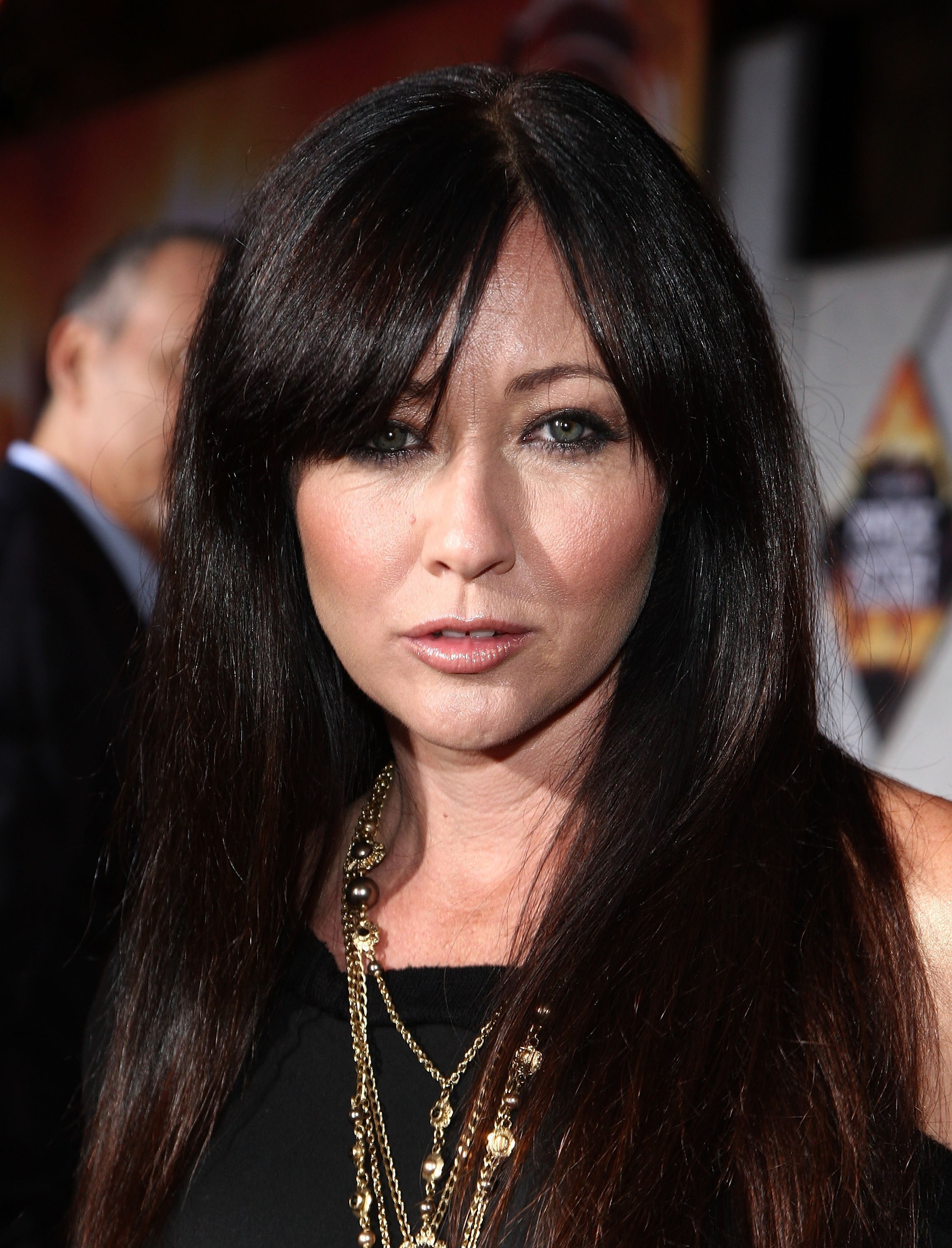 Shannen Doherty at the 2015 Baby 2 Baby Gala | Photo: Getty Images
Doherty also learned to see a new side of herself in which she appreciates all the small things in life.
"It's the little things that are making me laugh. The expressions on my dog's face. My husband playing air guitar as we walk down the street. It's all those little moments, the ones that make me smile and feel very joyful that I'm still here to enjoy them."
There was a time when Doherty could no longer imagine being at that point. She explained that at one point she was "deathly ill from the chemo." And it was her husband who made her continue to fight.
She said:
"I looked at him and thought, 'I can't do this to him.' So I dug deep, gathered everything up, and charged forward again. Kurt and I got through one of the worst things a couple can go through, and we came out stronger."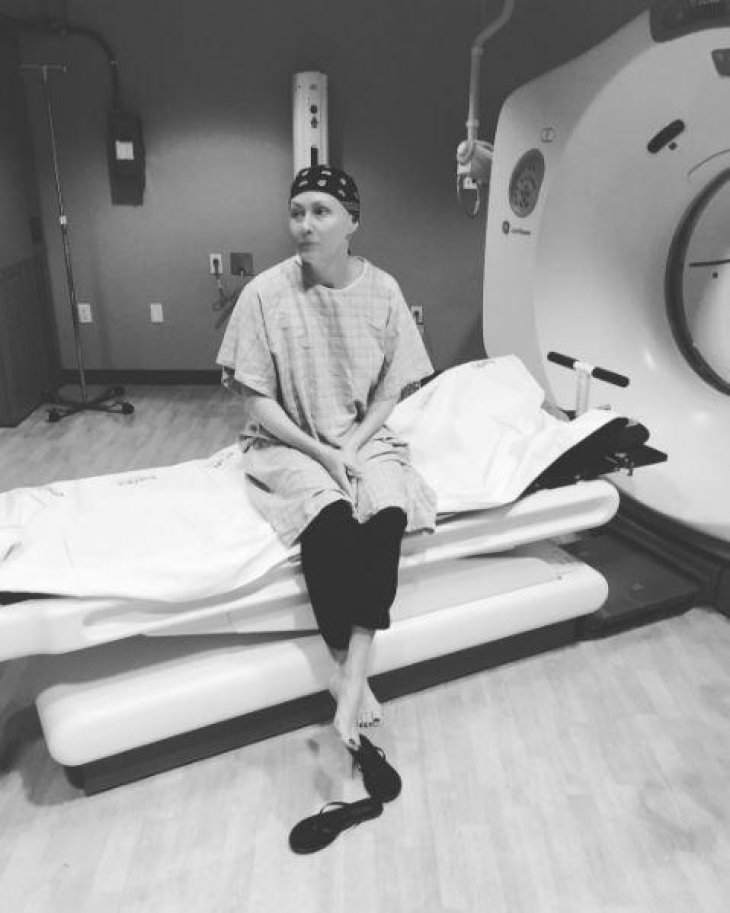 Shannen Doherty in treatment room for cancer | Photo: Getty Images
In October 2017, Doherty celebrated Breast Cancer Awareness Month by sharing a picture of herself with loose hair in her hands. She posted a heart-wrenching capture along with it.
Part of it read:
"I was sick, felt like I was losing myself. Gained people and lost people. Got weak and got strong. Felt ugly and yet more beautiful inside than I had ever felt before."
Nearly a year later, Doherty went out with husband Kurt Iswarienko for a romantic dinner in Malibu. It was her first public appearance following her breast reconstructive surgery just a month before.
The two walked hand-in-hand, seemingly in good spirits. They both decided to go casual for the intimate occasion which Doherty opted to leave off her social media. We wish her well as she continues her journey.
Please fill in your e-mail so we can share with you our top stories!