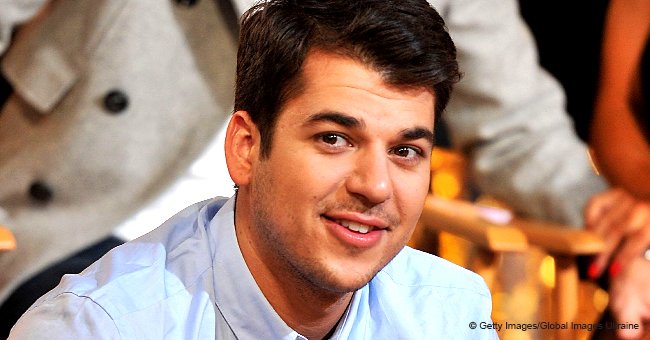 'Daddy loves you,' Rob Kardashian shares touching new photo of daughter Dream on Valentine's Day
Rob Kardashian reveals who his Valentine is as he shares a sweet photo of his daughter Dream.
Rob Kardashian may be single but his heart is full. His love overflows for his daughter Dream and he paid tribute to this on Valentine's Day.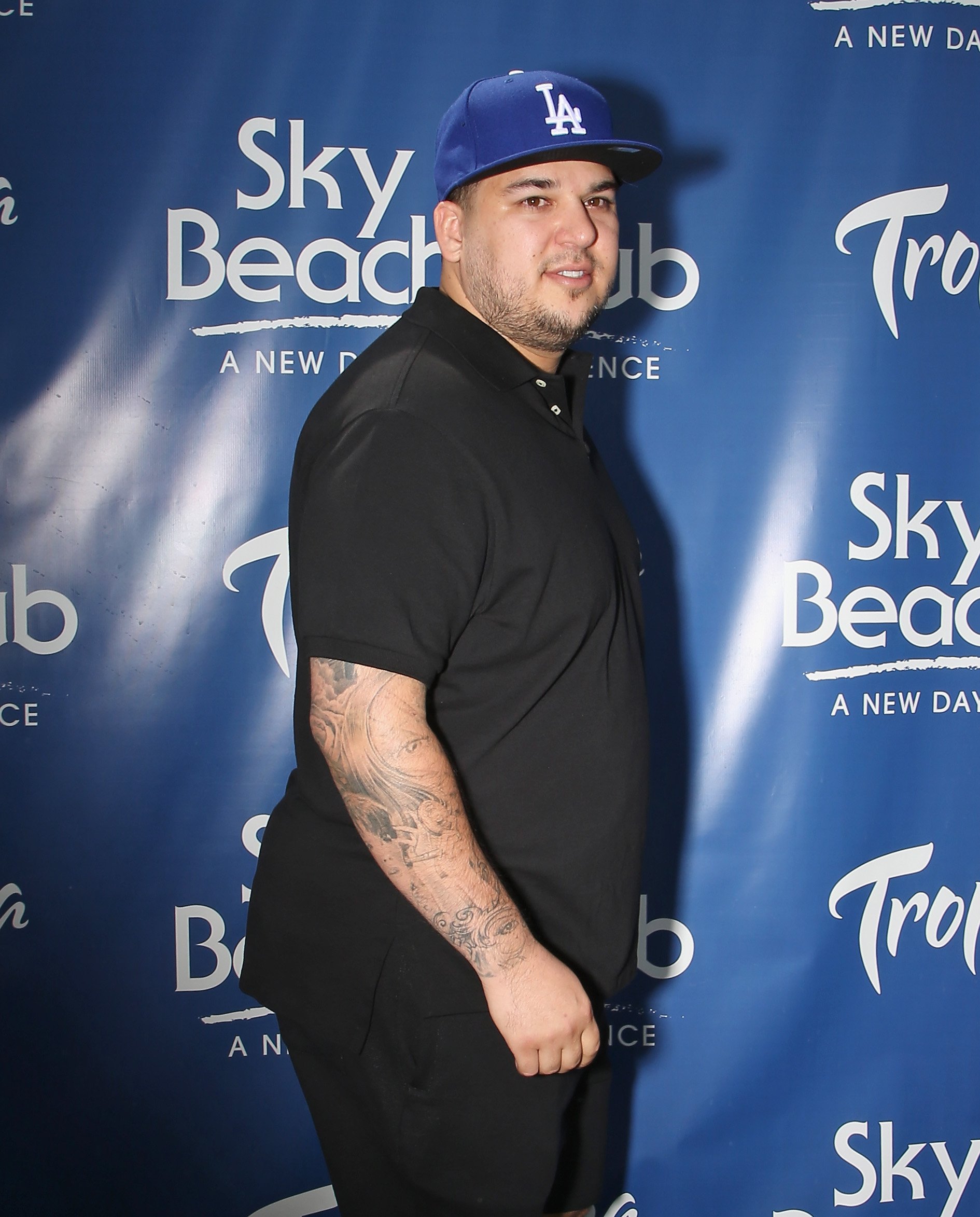 Rob Kardashian attending the Sky Beach Club at the Tropicana Las Vegas on May 28, 2016. | Photo: Getty
It was clear from the photo Rob tweeted that his 3-year-old is surrounded not just by love but with precious possessions. Dressed in pink pajamas and a pink headband with a tiny bow, the little girl appeared engrossed in a toy as she sits in the middle of all things child-friendly and pink. There's a giant Hello Kitty stuffed toy, a teddy bear, a box filled with goodies and a tiny heart-shaped handbag with the words "Be Mine" scrawled across it.
Dream was so absorbed in her toy she wasn't there for the snap her father took. It doesn't matter to Rob though because Dream can never do wrong in his eyes. She is his Valentine and he expressed this in words in his caption.
"Happy Valentine's Day baby girl!! Daddy LOVES YOU"
Rob is currently embroiled in a custody battle with Dream's mother, Blac Chyna. He's been requesting to decrease his child support payments due to a dent in his income. They're reportedly close to reaching a new custody deal.
Meanwhile, Chyna recently ranted about Rob and her other baby daddy, Tyga who fathered her six-year-old son King Cairo. She claimed on her Instagram Live that she never asks for child support from the two because it was never about the money. She also revealed how tired she is of all the negative things said about her.
Chyna's parenting was recently placed in question when an anonymous caller alerted the police of her alleged intoxication while Dream was in her care. Police rushed to her home to find out the call was inaccurate and that Chyna and Dream were both fine.
Following that drama, Chyna released a statement denying the allegations and confirming that both her children are "very well" and were never in danger. She also sent out a warning to "anyone who submits a knowingly false report to Child Protective Services" that they "may be subject to criminal and civil liability."
Chyna is clearly not in the mood to be judged. Luckily, she has one man on her side now- rapper Soulja Boy. The pair are reportedly dating now after they each slid into the other's DM's recently. They've been spotted together on several occasions. Soulja even coined the term "DrakoChyna" when he posted a couple of photos of them spending time together.
Please fill in your e-mail so we can share with you our top stories!