'Love everlasting': Dolly Parton and Carl Dean's 50 years of wedded bliss
Dolly Parton and her husband Carl Dean celebrated their Golden Wedding anniversary two years ago, and their love is still going strong after all these years. 
In an age when divorce rates are climbing, and many people are choosing to get married later in life or not at all but Parton and Dean are an example to everyone that fairytale marriages are possible.
The couple first met back in 1964 and only tied the knot two years later. Parton speaks fondly about their first meeting.
She recalls how Dean seemed genuinely smitten and curious about her a person, not just about the larger than life personality she portrays. She said: 
"I was surprised and delighted that while he talked to me, he looked at my face (a rare thing for me). He seemed to be genuinely interested in finding out who I was and what I was about." 
While much of Parton's life has been on the stage providing us with countless memorable moments her wedding was a distinctly private affair. 
Dolly, Carl and Dolly's mom traveled to Ringgold Georgia on Memorial Day 1966 and with only the preacher, Avie Lee, and his wife in attendance. 
The two were wed in a private ceremony away from the watching eyes of the world. While they maintained their independence as the years have passed, they've remained fiercely loyal and devoted to one another.
Dolly, famed for her wit and larger than life personality, is more than happy to admit that it's Carl's one-of-a-kind sense of humor that keeps their household ticking over with laughter. 
They still have a few years to go to catch up to Parton and Dean, but Elliot and Ross are just another fine examples that love can last forever even in Hollywood.
Parton's career spans nearly six decades, and during that time she worked with some of the greatest actors and musicians in the industry. 
Among them was the late Burt Reynolds. The duo appeared in a 1982 film titled "The Best Little Whorehouse in Texas."
Parton was cast in the role of brothel owner Mona Stanley while Reynolds landed the role of Sheriff Ed Earl Dodd, Stanley's love interest. 
They had remarkable on-screen chemistry, and the film soon received a cult following. Read more about it here.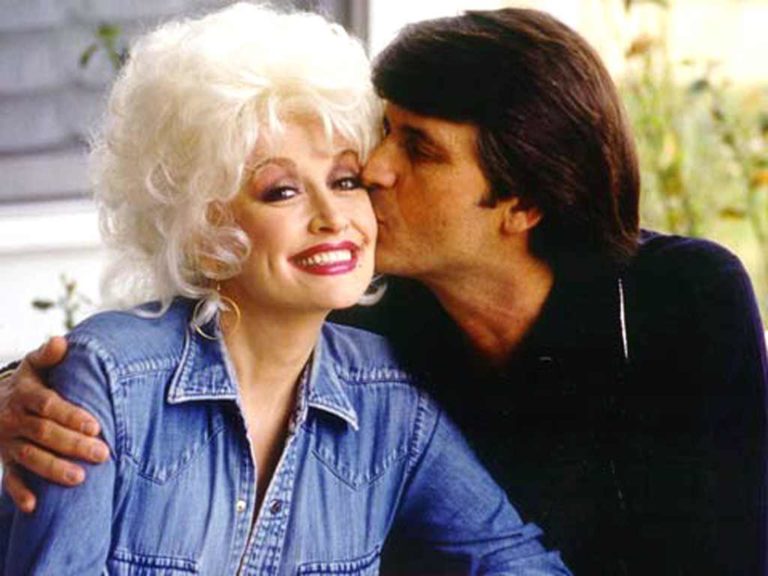 Another Hollywood romance that has flown under the radar is the love story lasting 34 years between Sam Elliot and his beautiful wife, Katherine Ross. 
Elliot who helped bring country music back into the spotlight in his role Bobby of the brother to Bradley Cooper who played the memorable but tortured country singer in A star is born.