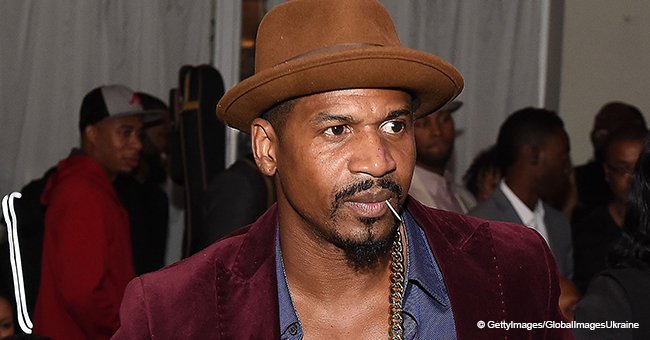 Stevie J.'s Daughter Savannah Goes off on Joseline H. for Shading Her Father in 'No Daddy' Post
It's no secret that Stevie J and Joseline Hernandez are not friendly exes, but in the latest drama involving the two, Stevie's older daughter put Joseline on blast for shading her father.
The drama started with a not-so-subtle post shared by Joseline to Instagram some days ago.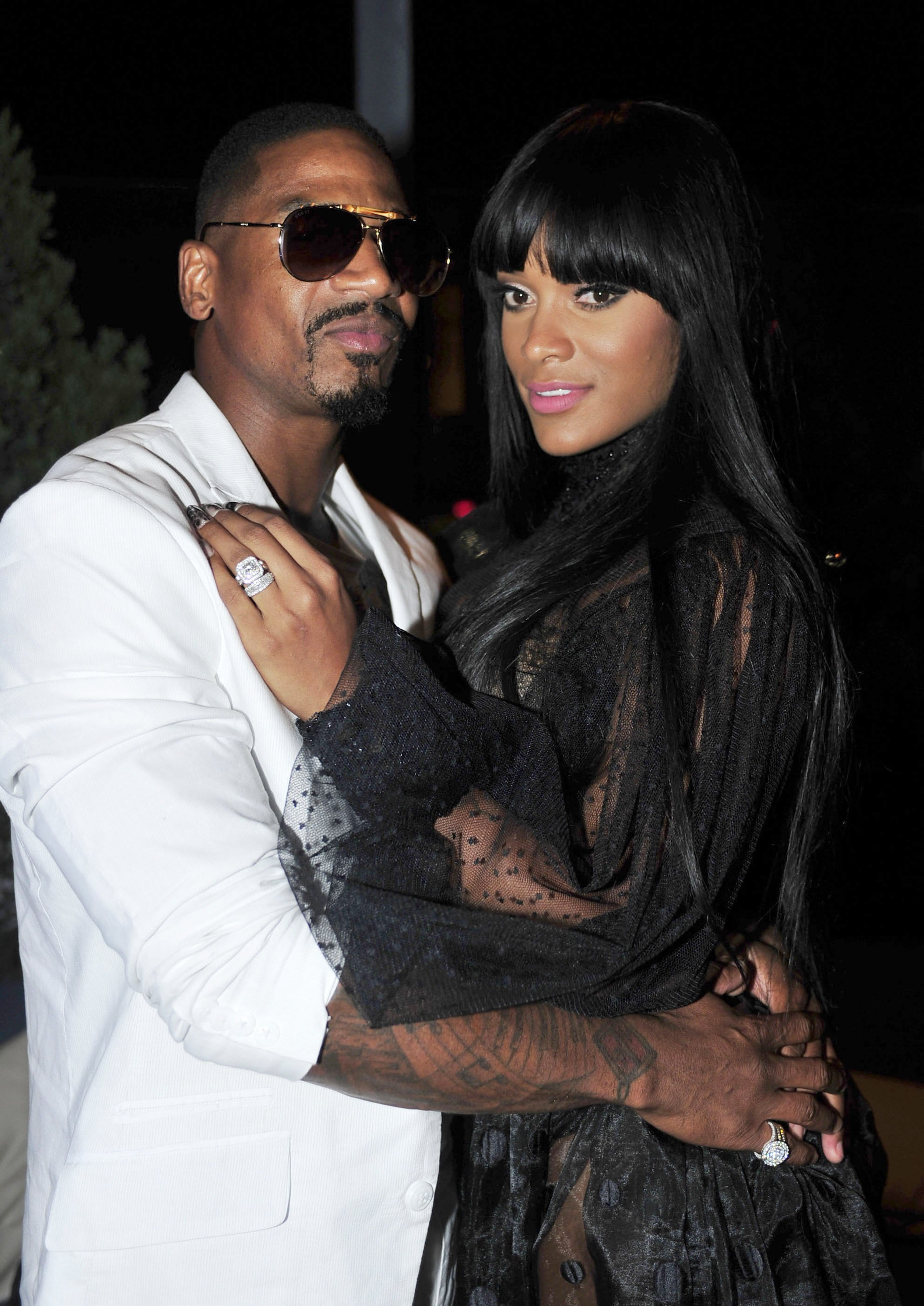 Happier times: Stevie J and Joseline Hernandez in Atlanta, Georgia on July 29, 2014. |Photo: Getty Images.
Alongside a smiling photo with her two-year-old daughter, Bonnie Bella, whom she shares with Stevie, the "Love & Hip Hop: Atlanta" alum wrote:
"She made me do it. Lesson of the day: Be who you like not who they want. Mother and daughter 4 Eva love. (I DONT NEED NO DADDY-BY JOSELINE HERNANDEZ)"
Savannah Jordan, Stevie's 20-year-old daughter from a previous relationship, saw the post and fired off at Joseline.
SAVANNAH'S RESPONSE
Reposting a screenshot of Joseline and Bella's picture on her Instagram Story, Savannah captioned:
"If ur a mother like this your sickening!!! You choose to not have her father involved you [expletive]. …Somebody call @iyanlavanzant."
The self-acclaimed Puerto Rican princess reportedly saw Savannah's reaction and stoked even more controversy by referring to her daughter as "Bonnie 'Bella Hernandez" and not with her father's last name, Jordan.
STEVIE AND JOSELINE'S MESSY PAST
On several occasions, Joseline, 32, has called out her music producer ex for neglecting their daughter. The reality stars welcomed their daughter in December 2016 amidst a turbulent relationship, and Stevie initially denied being Bella's father.
After a court-ordered paternity test proved Bella was indeed Stevie's child, he and Joseline were involved in a messy custody battle that concluded last April with both parents getting joint custody and Hernandez getting primary physical custody of Bella.
Stevie (birth name, Steven Aaron Jordan) was also ordered to pay $1,000 in child support every month, something Joseline claimed he's been defaulting on.
GUILTY OF NEGLECT?
She revealed last September that not only was Stevie not making his payments regularly, but he had also not seen Bella in five months.
Fans seemingly echoed Joseline's sentiments late last year after the "I'll Be Missing You" producer gave a birthday shout-out to Diddy's son, Justin Combs, and neglected to do the same for Bella only two days earlier.
Instead, it was Joseline who went all out for the toddler's birthday, hiring a Disney princess and celebrating with her at school.
FANS COME FOR STEVIE
Earlier this month, Stevie, 47, came under fire again after sharing photos of his children without Bella. His initial public denial of the little girl and seeming reluctance to bond with her as he does his other children may be why several social media users support Joseline's "No daddy" post and are warning Savannah to back off.
"Stevie was on BIG BS," one Instagram user commented. "Denied that child KNOWING [expletive] well it was his. Joseline doin as she should PERIOD."
"His daughter needs to mind her business," said another.

A screenshot of an Instagram user's comment on Savannah's response to Joseline. | Photo: Instagram/The Shade Room
JOSELINE AND SAVANNAH'S MESSY HISTORY
Meanwhile, it appears Savannah and Joseline have some unpleasant history between them. The two nearly came to blows during season 4 of "Love & Hip Hop: Atlanta," and the confrontation ended with Hernandez saying:
"You know I can beat you up right?"
Please fill in your e-mail so we can share with you our top stories!