Heartbroken Mother Says Her 11-Year-Old Son Attempted Suicide after Repeated Bullying at CPS School
An aggrieved mom is claiming that her 11-year-old son tried to commit suicide and is now in critical condition after students and teachers constantly bullied him at his Chicago school.
Teirra Black is now demanding answers from the Chicago Public Schools (CPS) and every other person involved in the incidents that allegedly drove her son, Jamari Dent, to attempt suicide, reports CBS Chicago.
According to Black, Jamari, a 4th-grade special education student at Carter G. Woodson South Elementary School is now on life support at the hospital after trying to take his own life.
The heartbroken mom, joined by family members and community activists, claimed that students at the school repeatedly attacked Jamari and teachers called him offensive names months before the unfortunate incident occurred earlier last week.
Black said Jamari's younger sister discovered him hanging from a coat hook with a bedspread tied around his neck, the Chicago Sun-Times reports.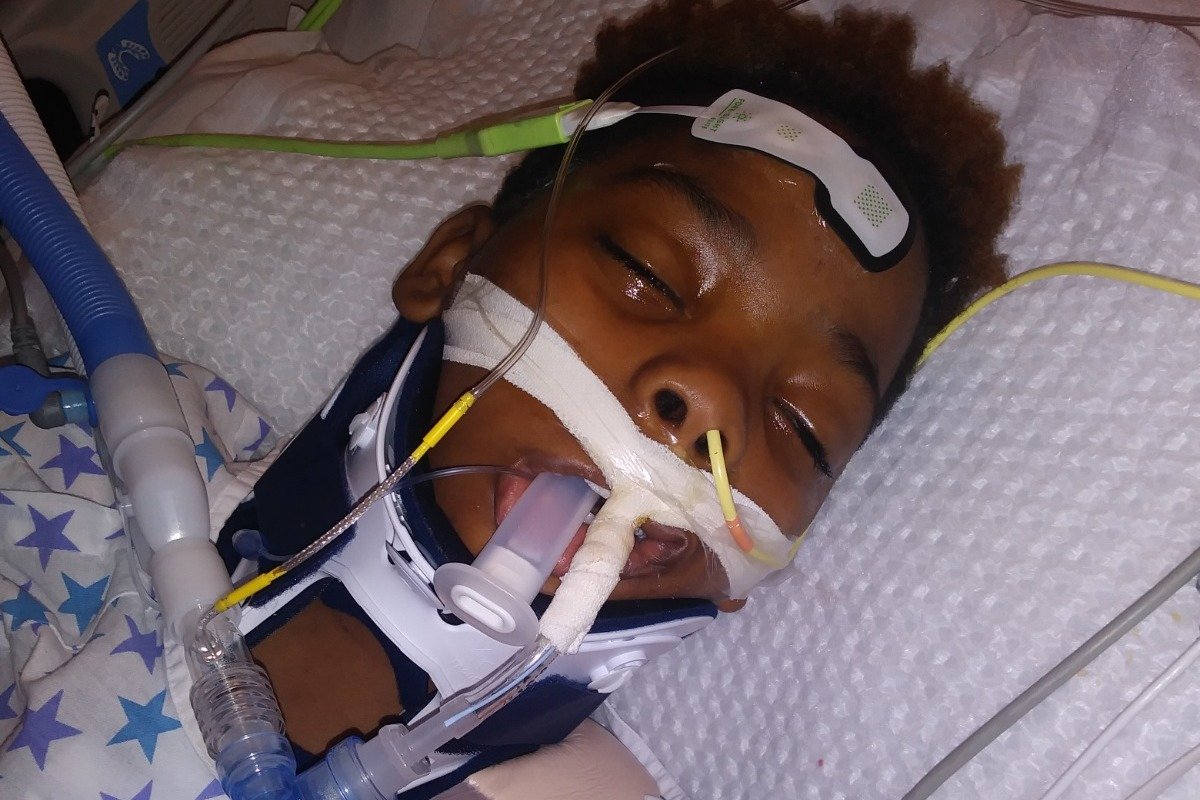 ALLEGATIONS AGAINST TEACHERS
A family spokesperson said, in an email, that several students jumped Jamari a day before winter break, an incident that left the boy with bruises to his face. They also alleged that a teacher grabbed and scratched his arm in a separate episode.
Black added that Jamari's classroom teacher has been particularly troublesome, joking that the boy would end up at a facility for students with mental disabilities.
"She's been messing with him ever since [the start of the school year] because he has a learning disability, calling him stupid, dumb, retarded."
Black said she reported both incidents to the school board, but nothing came out of it.
"I went to the board. They told me it was my son's word against the teacher's word, and they couldn't do anything about it, and that's not right. My son is fighting for his life right now as we speak."
SCHOOL AUTHORITIES RESPOND
Chicago Public Schools officials responded to the heartbreaking situation, describing it as a "horrible tragedy," CBS Chicago reports.
CPS spokesman Michael Passman was quoted in an email as saying:
"The thoughts and prayers of the Chicago Public Schools community are with Jamari and his loved ones. The allegations that have been made are highly concerning, and the district is conducting a full investigation."
Meanwhile, Black claims that the CPS and Chicago Board of Education failed to respond to her complaints until after community activist Jedidiah Brown, held a Facebook livestream from Jamari's hospital room last Friday.
A
GoFundMe
page has been set up by the distressed mom to help with "medical expenses and therapy aftercare."
CAUSE FOR WORRY
Sadly, cases like Jamari's have become all too common in schools today.
In January, ten-year-old Seven Bridges committed suicide in Kentucky after enduring bullying for years over a colostomy bag he wore for his bowel condition.
The same month, 13-year-old Michael Martin also took his own life after reportedly being bullied for months on the bus by fellow students at his Michigan school.
The National Suicide Prevention Lifeline is 1-800-273-8255. Other international suicide helplines can be found at befrienders.org.