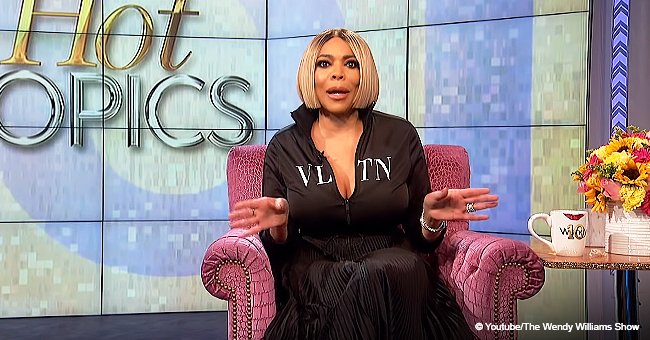 'I Want Justice to Be Served,' Wendy Williams Addresses Jussie Smollett Scandal, Says He Is Guilty

Wendy Williams returned to her show with her own verdict on Jussie Smollett's case. The talk show host didn't mince words when she said the actor is guilty and explained why.
Wendy Williams is definitely back along with her unfiltered thoughts. The talk show host who returned to her program on Monday after a two-month health break fired up her first appearance with her take on the hottest topic in town, Jussie Smollett.
Wendy first updated fans about her health revealing she's "doing swell" after suffering from a thyroid issue. "It can really screw you," she says. She added that because she had a recurring Graves disease, she experienced more health complications which forced doctors to adjust her medications. However, she assured fans she's fine when she declared "I feel good."
After sharing how she's been, the fiery host didn't wait long to dive into the juicier topics, particularly, "the story that won't stop" – that of "Empire" actor Jussie Smollett. Though she was still nursing her health when Jussie's story first broke she wasn't lacking in her thoughts about the issue. More importantly, she already formed an opinion about the actor.
Wendy explained that having known Jussie who performed in her show in the past, he considered him a friend of the show. He also struck her as "cute as a doll," a man who's "smart" and who "has it all going on in his life."
But when she read the headlines and learned that the 21-year-old was arrested for falsifying his report to the police about his alleged attack, Wendy had only one thing on her mind.
"I gotta tell ya," she began and paused before giving her verdict.
"I think that Jussie is guilty."
Wendy knew it was a controversial comment so she explained to her fans where they were coming from.
"I believe that he was intensely insecure about his role on "Empire"." I do believe that he was probably asking for more money than the $1800 per episode that he was making. And I do believe that he wanted, as Lee Daniels said, he wanted more spotlight for the end of the season so he can come back, you know, with a dramatically new pay raise and a dramatically new storyline. I do believe that he probably didn't think that his music was as good as it was or is."
Wendy said that she was shocked to learn about Jussie's story but that showbiz can be really tough on kids. She felt sorry for the actor who could have made bigger waves in his career as a television and film star as well as a musician.
Jussie was arrested on February 21 after he was charged with falsifying information to the police about the events that transpired on January 29, the day he claimed he was attacked by two racist and homophobic men. The men in question, both Nigerian, were arrested shortly after the alleged crime and revealed they were paid by Jussie to assault him. Jussie maintains his innocence and was released on bond the day after his arrest.
He returned to the "Empire" set after he was released but would later learn that his remaining scenes in the show were cut due to his business with the law.
Please fill in your e-mail so we can share with you our top stories!